HCM Talent Technology Roundup – June 3, 2020
More recruiting technology companies are leveraging their expertise with programming designed to help recruiters keep up with news and trends in talent acquisition.
Just in the last week, Phenom launched a weekly podcast and video series called The Talent Experience Show. The series explores industry trends and best practices. Meanwhile, Beamery began offering Talent Operations Anonymous, which the company promises won't be "just another vendor podcast." Hosted by Director of Strategy Kyle Lagunas—a former analyst. The podcast dives deep into a critical, but not-so-glamorous, corner of TA. On the behind-the-scenes areas where things get done.
When the Message is the Marketing
The idea of offering industry-based podcasts isn't new. But solutions providers now seem to recognize that recruiting and HR professionals want content that's more than marketing noise.  Other vendors in the space include Entelo, Barclay Jones, and LinkHumans, which all offer podcasts on recruiting technology and practices.
"HR is rapidly evolving. And practitioners are seeking digestible, valuable, and interactive content that helps them prepare for and address changes in the workplace," said Tom Tate, Phenom's director of product marketing.
It's not easy to find that kind of content. Especially in the HR world. The industry's spawned a crowded, raucous ecosystem of social media, blogs, podcasts, and videos. By itself, Apple's iTunes hosts several thousand podcasts in the Careers category. The best of these stick to the issues at hand. And, no matter who's producing them, keep the marketing spiels to a minimum.  
Beamery seems to agree. Lagunas said they mean the podcast to be "a safe space" where talent operations specialists can "commiserate with colleagues, build a better understanding of executive stakeholders, and ideate on the future of their function." 
For many vendors, this strategy makes sense, especially in the Age of the Pandemic. For several years, vendors like Phenom have hosted conferences that explore industry issues as well as the use of their own products. With the viability of such events in question, at least for a while, showing off their expertise through media programs offers vendors a logical, cost-effective alternative.
Notably, here at RecruitingDaily, you can find podcasts published daily. Subjects cover all aspects of Recruiting, Sourcing, Talent Acquisition, and HR Technology.
Keep Your Sunny Side Up
Just 2% of staffing and recruiting professionals expect any depression caused by COVID-19 to last beyond 2021. Bullhorn's Global Recruitment Insights and Data report also said more than half, or 56%, of recruiters believe the economy will improve by the end of this year.
Nearly a third, 30% of respondents said their businesses are doing better than they were a year ago. (Healthcare and IT staffing agencies were the most likely to see stable performance, and the least likely to suffer dramatic losses.) At the same time nearly as many, 28% reported said the bottom line was down by at least 30%.
Most staffing agencies aren't losing clients so much as they see a drop in job orders. The orders they do receive are more challenging than they've been in the past, they said. That's complicated by the fact clients aren't communicating as well as they used to. More than likely, that's because they're dealing with other pandemic-related issues, Bullhorn said.
Doing Business
The pandemic is still driving activity throughout the recruiting space. Some of this week's moves on the ground:  
Talent marketplace Gloat launched new features meant to help companies become more agile and improve their approach to internal talent management. They include tools to aid in talent allocation, succession planning, insights, team development, and career pathing.
Braintrust, a network for freelance technical and design talent, launched from stealth mode. The platform targets enterprise-level customers and says it has worked with many Fortune 500 companies. It also closed a $6 million round of seed funding.
ThinkWhy launched LaborIQ Mobile, a web-based mobile application that provides executives, HR professionals, and hiring managers with salary information for use in strategic talent planning. The product offers proprietary salary recommendations for jobs across all U.S. metropolitan areas.
Bullhorn introduced new tools to help staffing firms manage their workforce from registration through placement and payment. The offered product is a unified, mobile-first solution.
---
Authors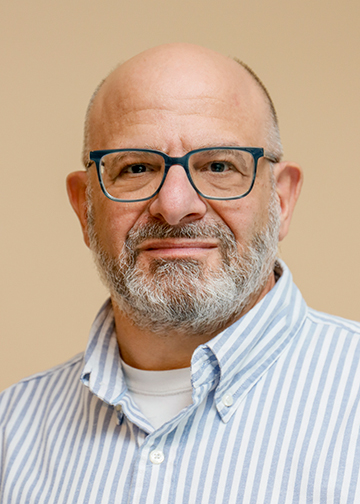 Mark Feffer is executive editor of RecruitingDaily and the HCM Technology Report. He's written for TechTarget, HR Magazine, SHRM, Dice Insights, TLNT.com and TalentCulture, as well as Dow Jones, Bloomberg and Staffing Industry Analysts. He likes schnauzers, sailing and Kentucky-distilled beverages.
---
Recruit Smarter
Weekly news and industry insights delivered straight to your inbox.