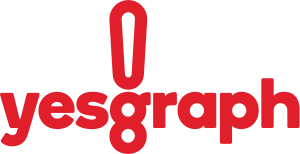 Even with the proliferation of social networks, search engines and SaaS solutions available to recruiters today, referrals continue to represent the most effective source of hire for employers, proof that sometimes high touch indeed trumps high tech.
Most employee referral programs, whether formal or informal, continue to emphasize personalization over automation, functioning as something of a talent acquisition anachronism.  The thing is, referrals work – and always have.  This might explain why employers' approach to referrals hasn't changed much.  After all, why fix the one thing that doesn't seem to be broken?
Enter YesGraph.  One of a growing number of startups focused on referrals, this Palo Alto based company's solution was designed primarily with high tech, high growth companies in mind.  Unlike enterprise organizations or multinational employers, growing companies face challenges in generating referrals; after all, the fewer employees a company has, the smaller their potential network of qualified referrals.
YesGraph's core technology functions similarly to other social referral solutions, leveraging Facebook and LinkedIn connections to give recruiters and hiring managers visibility into their workforce's extended online networks.  What makes YesGraph unique, however, is that it aims to improve what it calls "the hiring experience," focusing on company culture and organizational dynamics to find referrals who fit rather than simply concentrating on volume or output alone.
After only a little more than a year in existence, YesGraph has successfully raised $1.3 million in seed funding from some of the top VCs in the Valley, including NextView Ventures, Andreessen Horowitz and Accel; it's also seen success in its initial deployments at such early users as Airbnb, Stripe and Pinterest.  We recently spoke with founder Ivan Kirgin, a former product manager at Facebook and Dropbox, on tech hiring best practices, recruiting with referrals and how YesGraph fits into the bigger talent acquisition picture.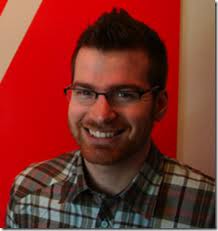 Referrals consistently rate as the #1 source of external hire for employers. What makes referrals such an effective source of hire?
Ivan Kirigin, CEO – YesGraph: There are many dimensions to this. First, if you've worked with someone, you know how talented they are. Second, people recommend others that they'd enjoy working with again, so there is also a cultural filter.
There are more subtle benefits too: a strong social connection can give you private information, like whether the candidate is interested in moving on or instead very passive.
A good referral is even enough to turn a passive candidate into interested because the candidate is compelled to work with the referrer again.
There are a multitude of startups focused on the referral space right now, and many established HR technology companies are also focusing their product roadmap on driving referrals. With so much competition, what makes YesGraph unique or differentiates you from other social referral platforms?
I think there is a lot of subtle social nuance that has been designed into YesGraph. Many referral product focus on the data. That matters a lot, but there is a human side to this story, and I think that's where we really shine. I used to build robots, so I really do love intelligent systems operating on lots of rich data. I just don't think that is as important as the human element in recruiting.
You're a veteran of companies like Facebook and Dropbox. What inspired you to make the move to HR & recruiting technology and what lessons from those experiences are you applying to YesGraph?
The idea from YesGraph came from the manual process I found at Facebook and Dropbox. The reason I want to work on it is that I also experience the very real need to get top talent. I want to bring their solution to every company. There is a lot of fascinating design and engineering here too, much more than you might expect before you start building real products here.
What are the biggest myths and misconceptions surrounding referral based hiring? What do employers need to do better?
One common misconception is that the process that works now will scale. If you're a 50 person company, your process won't last when you're 200 or 2000. Something is going to change or your stats will suffer.
Another common misconception is that the employees don't need to be actively involved, that recruiters just need access to their network. This is the basis of a lot of other products in the space and it just doesn't make any sense. The recruiters don't know the contacts and online profiles don't match reality.
But generally, most good companies understand that referrals are the best hires and are really excited to try new ways to help scale quality referrals.
How do you measure the success of an employee referral program? Are there any accepted benchmarks or standards for adjudicating success or ROI in a referral product?
The stats we've seen from companies vary wildly. There are stages of growing pains in referrals, and some companies have managed to scale and some haven't. That makes the variance really wide. Even if you do 50% of your hiring from referrals, you could still do better.
When you talk to customers or clients, what are some of the most persistent challenges you hear regarding referral based hiring, and how does a product like YesGraph solve these?
A common concern is the time of employees on their team. YesGraph helps by making the process of submitting referrals far easier. You could spend just a few minutes and do a lot more than even a sit-down session with a recruiter.
Another concern is about integration into workflows. This is different at different kinds of companies. We'll integrate with applicant tracking systems based on such demand. Generally, We're at the top of the recruiting funnel in sourcing candidates, which makes workflow integration easier than you might think.  At the end of the day, it's about finding great talent for your team. Recruiters and hiring managers will do what it takes to get that done, and YesGraph makes their job easier.
What advice do you have for candidates who are actively looking to get referred into an organization? Any tips or tricks for making that connection and getting a foot in the door? Any red flags or worst practices?
We're working on something to help, but can't announce anything more than that just yet!  The problem is similar for finding connections for biz dev, sales, fundraising, and recruiting. You're trying to find a connection to someone who can help you. The way to get ahead is to define a rigorous process, push through all leads, and refine your pitch.
Almost every candidate could help themselves by improving their online presence too, but start by thinking about a process.
What role does technology play in driving referrals, and do you see these platforms augmenting existing referral programs or replacing them entirely? Why?
I think we're living in a very exciting time in social networking. There are multiple excellent collections of contacts that tools like YesGraph can use to help scale referrals efficiently. There is a lot to be said for focusing on a single problem, like referrals, while platform solve the more fundamental layer.
One of the solutions YesGraph states it offers employers is the chance to tap into their team's Facebook and LinkedIn networks. Why should employees give their employers access to their networks in the first place? What's in it for them?
Your contacts aren't wholesale given to recruiters, just the people you recommend. If a recruiter is looking at your friend already, we'll show that you're connected. This actually helps keep the employee's contacts more private from their company than other tools. We respect the privacy and relationships here.
A separate matter is around incentives, and the short answer is that there are many. Some we can build into the product, like helping people ask coworkers and other closely trusted people for help. Others are about improving the process overall, like talking about referrals at all-hands meetings. We can help companies drive incentives on all fronts.
What's YesGraph's business model? What can we expect to see in terms of a product roadmap or strategy over the next 12-18 months? What talent trends do you see influencing the development or growth of your solution?
It is free to describe a role, invite people to make recommendations, and to collect referrals. The paid tier will be all about improved collaboration with your team. We're just getting started, so we invite people to try YesGraph and give us feedback to make a better, more delightful product. We'll have more to say about our roadmap as we walk a bit further down the road.
The most important trend influencing us is the explosion of data available online to make a product like YesGraph possible. It's a very exciting time to build a social product.
Recruiting Tools is committed to bringing talent acquisition leaders and practitioners a real time look at recruiting trends and staffing strategies.  As such, this post does not constitute an endorsement for YesGraph and YesGraph did not pay for this post.  If you'd like to feature your recruiting product or news on RecruitingTools, leave a comment in the box below or e-mail [email protected]. 
---
---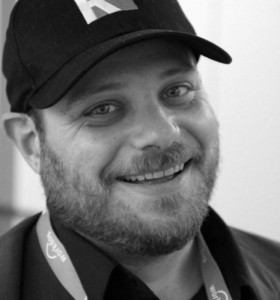 Matt serves as Chief Content Officer and Global Thought Leadership Head for Allegis Global Solutions and is a partner for RecruitingDaily the industry leading online publication for Recruiting and HR Tech. With a unique background that includes HR, blogging and social media, Matt Charney is a key influencer in recruiting and a self-described "kick-butt marketing and communications professional."
Recruit Smarter
Weekly news and industry insights delivered straight to your inbox.