The Most Valuable Gift You Can Offer During a Pandemic: Yourself
I believe there's no higher value than sharing your knowledge and touching a person's life. And now, more than ever, that value is in dire need. Our younger work colleagues and young adults are witnessing a wildly and quickly changing world, and most of us cannot point to anything we've gone through that is remotely similar.
Meanwhile, the most impacted age groups are those who are new to their jobs or about to start their careers. They were the first to go when COVID began to impact corporate bottom lines. They were the first to have offers rescinded. They are the ones sitting on sidelines now, wondering whether their previous job aspirations are even reasonable anymore, and how they can just pay their bills in the interim.
Of course, we hear daily how Congress may help; we hear about vaccines that show promise. But truth be told, it's going to be a long time before the job market rebounds and careers are back on track. Many predict far more pain, bankruptcies, and unemployment will come first.
If you aren't one of those who has had to scramble to find a new job, you may be wondering how you or your company can help some of those who are currently sidelined. How can you as a professional–or how can your company as a whole–step up during these times?
How can you capitalize on the vast experiences of your colleagues? 
I will share with you what I have learned in my decades of experience: consider mentoring.
It will change lives, yours included. And it will set your company on a trajectory that is truly beneficial to all: your employees will benefit from sharing their wealth of knowledge; your corporate culture will benefit by having your team players do something helpful at a crucial time; your community will benefit by being the recipient of your positive impacts, and your corporate image will benefit as the community identifies your company with positive goodwill. 
Employee Benefit
First, let's imagine what mentoring can do for your employees. By sharing their knowledge with young adults or those early in their careers, your employee/mentors will feel empowered, they will take on teaching roles (which happens to be one of the best ways of fine-tuning your own knowledge), and they will take on leadership roles as they listen, convey knowledge, and help others build their own career dreams. 
Mentoring will also boost employee morale, and what company couldn't use more of that right now? Employee/mentors will find themselves gratified by helping others, and quite often, the employee/mentors share stories amongst themselves, bringing a greater sense of camaraderie to the workplace.
Some companies pair employees together in mentorship roles, and those pairings will often lead to deeper connections. And not to be missed are the skillsets that the employees themselves will sharpen in the process.
Confidence is gained; new skills are learned; leaders are born. 
Community Benefit
Third, your surrounding community will benefit when your mentors give of their time and knowledge, and I assure you that won't be forgotten. What skills could your employees teach at a local college or university? What projects could your employees and future graduates work on together?
Or in the alternative, what hopes can your company instill in young adults at your local high schools? I can tell you from my decades of experience that a technical or advanced degree is not required. Listening, allowing the young adult or potential future employee to lead on a project, and providing guidance and wisdom when asked is what matters most. 
And trust me when I say your team of volunteers will not go unnoticed. People remember companies that reach out to help in their communities. Millennials, more than any prior generation, have stressed the importance of employers and companies that "care." And still-younger generations are following suit.
What does your company say to the community when your employees are reaching out during one of our greatest times of need? If given a choice, what future employee would pick an uninvested company over one that has shown up and invested its employees when investments were most needed?
Beneficial to all
Indeed, in the dozens of interviews and years of research I conducted when writing my book, Teach to Work, there were some consistent messages from corporations: mentorship programs were beneficial for all. Employees flourished and grew; applicant pipelines grew; community goodwill grew, and lives changed on both ends. Mentors shared that they had some of the most positive experiences in their lives.
Mentees often found their career trajectories were more inspired, and they became more confident in themselves and in their pursuits.
Not bad for a few hours of a volunteer's time, huh?
For more ideas on how you or your company can explore mentoring in your community – virtually and eventually in-person – check out www.teachtowork.com. 
---
Authors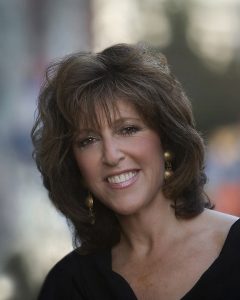 Patty Alper, author of Teach to Work, is president of the Alper Portfolio Group and is a board member of both the Network for Teaching Entrepreneurship (NTFE) and US2020, the White House initiative to build mentorship in STEM careers. She also serves on the corporate committee for Million Women Mentors. Patty's two decades of hands-on experience working with over 750 youth in eight schools has led her to create a Project-Based Mentorship® model, bringing corporate employees to classrooms with the goal of passing on skills to the next generation
Recruit Smarter
Weekly news and industry insights delivered straight to your inbox.