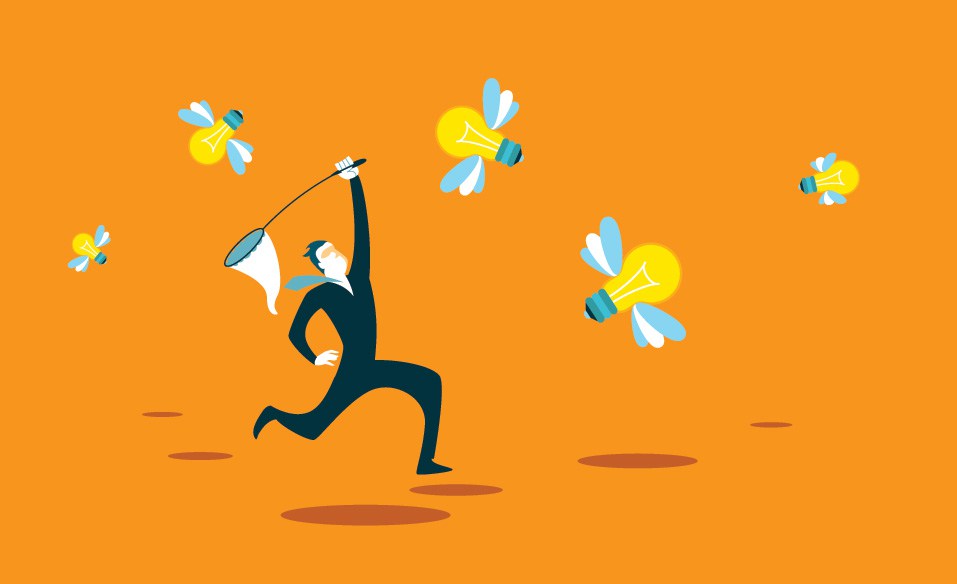 One other crew we met at HR Tech in Vegas was Gr8 People, including two superstars over there in Megan and Chris. The latter gave us a demo of the suite. Before we get into the tech and what they do — their branding is around a one-experience talent platform — let's talk briefly about the conventional approach to "candidate experience" in the modern business ecosystem.
Candidate experience is, sadly, a buzzword
I want to give The Rock Bottom to people when they discuss "candidate experience." Little secret here: that's a buzzword. It means nothing. Well, OK, it means something. What it means is this: a HR/talent acquisition department has a bunch of boxes to check, potentially via a software suite that's probably largely automated (hence not even human), and they can subsequently show their boss that they "engaged around candidate experience." In reality everyone who applies wants to slit their wrists with an open Paper Clip, and we all feel increasingly isolated when Widgets Company With Made-Up Growth Numbers doesn't tell us anything about the process for seven weeks.
It's really not that hard. This is what a "good candidate experience" would look like:
Simple submission process, i.e. your LinkedIn profile
Quick email (this can be automated) with some cool stuff about the company
Email within three days about the current status
If it's a reject, explain why in semi-vague, legally-defensible terms and invite them to do something else with you, like a local happy hour or some junk
Please do NOT say "We'll keep your resume on file;" we all know that's a lie
Continue to communicate and schedule with the active candidates
Do not over-schedule them; no one needs nine interviews for some junior account manager position. All that means is you have analysis paralysis or no clue what the role would even do. That's all it means.
When you hire someone, have the hiring manager call them and offer to meet to discuss the gig and what it might look like in a few years if the candidate accepts and stays.
Sell it as a big deal; a new job is the adult equivalent of changing schools, and it needs to be treated as a big deal.
Again, not hard. Why do we make it so hard? Just dumb shit. Process is very important. Recruiting runs from HR, which is compliance-driven and not innovation-driven. And "we've always done it this way," so why should we change now?
OK. So what does Gr8 People do?
Right around the time I got this demo, I had been aimlessly wandering the Expo Hall and saw a tweet from Greg Savage about how a lot of recruiters don't really source. This is a sad but true fact. I go to lots of HRTX events for RecruitingDaily and the moderator of those deals is Brian Fink, an ATL ("dat ATL dat 404")-based recruiter who's really f'n good at sourcing. Ask Ryan Leary to tell you the story of how he found a candidate on Instagram while sitting in a bar in San Francisco. That's legit sourcing.
The problem is: most recruiters don't do that and don't operate at that level of game.
So the first cool part of Gr8 People to me was that it makes sourcing pretty easy. You can literally find relatively-passive candidates on LinkedIn and other resume platforms within the suite. I saw maybe 11-12 demos at HR Tech and I don't think anyone made sourcing that easy within the suite. So, that's a big plus if the sourcing side of the equation is costing you time.
They also have strong CRM functionality, and they can easily become a company's "sourcing engine,"  essentially meaning you would drive gains in leads, hires and the recruiting team's time. Who doesn't want those three gains, right?
For all the talk of AI at HR Tech, one cool spot with Gr8 People was that, while they have AI, they weren't necessarily shouting from the rooftops about it. You know why that's important?
AI still makes people (and esp. recruiters) nervous.
When something makes you nervous, you go back to doing what you've already been doing.
(That's called human psychology.)
As a result, we need solutions in sourcing/recruiting that are closer steps to what recruiting teams already understand.
If you scream "AI AI AI AI AI AI AI AI AI AI AI AI AI AI AI AI AI AI AI AI AI AI AI AI" in my face a bunch of times, I bet that has a low rate of adoption internally.
This seems closer to what a current mid-level to slightly above-average recruiting team would "get."
Ah, the role of nurture
I've done freelance for a bunch of people in the HCM space and man, so many companies are absolutely terrible at the "nurture" element of recruitment marketing. But see, Gr8 People also makes that easy. That's crucial because listen, blasting to job boards (ha, I almost typed "job birds" there) honestly mostly creates a "garbage in, garbage out" situation — with "garbage out" being turnover and pissed-off hiring managers.
Career arcs are weird as hell. I've seen companies in 2015 and been like "I'd never do anything with them," but by 2018, I'm on a contract with them for a decent amount. It's all a mix of timing, how your life is evolving, your needs around having kids/buying houses/etc., and a host of other factors.
But to get someone you need when they are ready, which is important, you need to nurture them effectively. Most brands do not, probably because (a) it's not directly tied to revenue and (b) the suites they use don't necessarily make it easy to nurture candidates who aren't active applicants yet. Gr8 People helps here.
So, bottom line — if you're looking for easier sourcing, better CRM capabilities, and better nurture, those are three main reasons (among others) that I'd encourage you to kick a few tires on Gr8 People.
---
Authors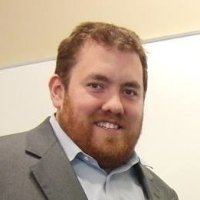 Originally from New York City, Ted Bauer currently lives in Fort Worth, Texas. He's a writer and editor for RecruitingDaily who focuses on leadership, management, HR, recruiting, marketing, and the future of work. His popular blog, The Context of Things, has a simple premise -- how to improve work. Ted has a Bachelors in Psychology from Georgetown and a Masters in Organizational Development from the University of Minnesota. In addition to various blogging and ghost-writing gigs, he's also worked for brands such as McKesson, PBS, ESPN, and more. You can follow Ted on Twitter @tedbauer2003, connect with him on LinkedIn, or reach him on email at [email protected]
Recruit Smarter
Weekly news and industry insights delivered straight to your inbox.