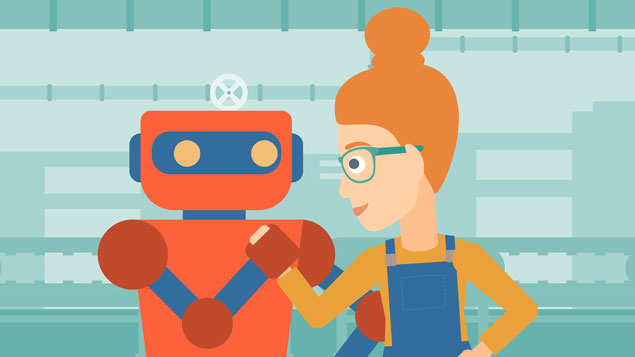 This was written by the team at Apploi.
Technology has enhanced our everyday lives, both at home and at work. While it seems like there's a new tech fad every week, many technologies are here to stay.
HR professionals who embrace technology and adopt a tech-forward approach to the hiring process can reap major benefits for their company, not to mention make their own jobs a lot easier.
Let's look at five reasons why it's important to be a tech-savvy HR professional.
Act quickly on hiring processes and decisions
There's one thing that technology provides across the board: the ability to act quickly. This is becoming increasingly important for companies hiring hourly workers, especially with Millennials and Gen Z in the workforce.
When companies act quickly, they're actually vetting candidates to reach quality applicants faster. Apploi, for example, is an easy and effective tool that helps employers vet candidates quickly. Consider this: According to the IBM white paper Looking for Top Talent? Move to Mobile Recruiting, top-performing candidates respond to job postings more quickly and retrieve information about job opportunities faster. "The results suggest top talent value the speed that mobile technologies bring to the recruiting process," the white paper states.
If you're not acting quickly enough, those highly qualified candidates may find opportunities elsewhere.
Job seekers are tech-savvy
If you want to attract candidates, you'll increase your chances of success if you're in the same playing field as job seekers. And in a market where job seekers are increasingly tech-savvy, HR professionals should do what they can to keep up.
Here are just a few of the ways job seekers are using technology in their search:
Mobile:

Indeed's

Hiring Lab Report: Targeting Today's Job Seeker

found that 78% of Millennials and 73% of Gen Xers engaged in a mobile job search as of 2016. And Baby Boomers have seen the highest increase in mobile device usage. Plus, 66% of working Americans (82% of Millennials) expect companies to have a mobile-friendly jobs site and application process, according to

The Modern Job Seeker Report

by iCIMS.

Video:

Video interviews and applications are becoming increasingly feasible as technology advances to support these mediums. Video also makes the hiring process more convenient: There's no travel time associated with interviews, and video applications can be created on candidates' own time.

With Apploi

, you can allow applicants to submit video interviews that you can review when it's convenient for you.

Chatbots:

Chatbots help automate parts of the application process. It reduces the amount of human effort needed to vet candidates, and it helps your provide on-the-spot answers to a generation of workers that has been brought up in the age of instant gratification.

Social media:

The iCIMS Modern Job Seeker report found that 94% of working Americans plan to visit a company's social media page if they're searching for a job. Employers can use social media for more than just creating a positive image. In 2016, McDonald's reportedly said they expected to hire more than 130,000 16–24-year-old employees ages for

seasonal summer jobs

. One way

they planned to attract talent: Snapchat

.
Be more efficient
Tech-forward hiring managers and HR professionals increase the efficiency of the hiring process. One major business benefit to technology is automation, which saves time and increases "accuracy."
For example, if you have a mandatory requirement, candidates who select "No" to the requirement within your company questionnaire will automatically be removed from the list, this makes you more efficient, and you don't have to manually sift through applicants who don't qualify. Mandatory fields also reduce how much time you need to spend going back-and-forth with candidates to collect all the necessary information.
Additionally, candidate relationship management (CRM) software and other HR technologies often have integrations with other tools that your business uses. This means that your systems talk to one another. Integrations could include ADP, background check software or payroll and benefits, for instance.
Furthermore, cloud-based HR technology means that you can manage the hiring process from anywhere, which provides greater flexibility.
Gain a competitive edge
Early adopters across all industries have one thing in common: They stay ahead of the competition. A tech-forward approach to HR will help you outperform other employers in your space and attract a pool of qualified talent.
As early as 2012, more than half of companies used video interviews as part of their hiring process, according to a survey conducted by OfficeTeam, a number that's likely to have increased since then. That means that some of these ideas have been around for awhile — and if you don't act quick, you'll be left behind.
Remember to put the applicants first, similarly as you would a customer or client. Today's job seekers want employers to provide more robust application experiences, including the option to bookmark jobs, receive personalized recommendations, and vet positions based on wages, to name a few.

Collect more data
62% percent of companies are already using advanced analytics in the hiring process, and 70% plan to expand their use of data analysis tools, according to KPMG's Data, people and profits survey.
Remember how we talked about integrations? Well, technology and integrations support better data. And in a business environment where Big Data rules, it's always a great thing anytime technology can provide analytics and insights into the effectiveness of your hiring processes.
---
Authors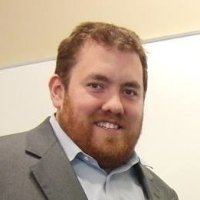 Originally from New York City, Ted Bauer currently lives in Fort Worth, Texas. He's a writer and editor for RecruitingDaily who focuses on leadership, management, HR, recruiting, marketing, and the future of work. His popular blog, The Context of Things, has a simple premise -- how to improve work. Ted has a Bachelors in Psychology from Georgetown and a Masters in Organizational Development from the University of Minnesota. In addition to various blogging and ghost-writing gigs, he's also worked for brands such as McKesson, PBS, ESPN, and more. You can follow Ted on Twitter @tedbauer2003, connect with him on LinkedIn, or reach him on email at [email protected]
Recruit Smarter
Weekly news and industry insights delivered straight to your inbox.