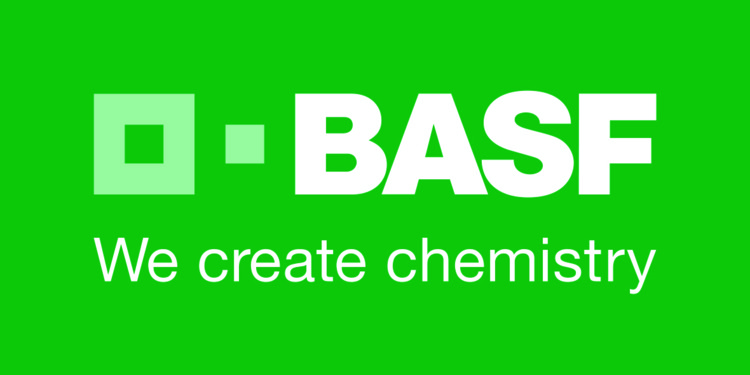 Whenever you hit a talent acquisition/recruiting trade show, it seems wise to look for the sessions that promise actionable plans around a topic — as opposed to stuff like (not knocking these, per se) "Nice Companies Finish First." We want that to be true — desperately, often — but the fact is, unless you're a top decision-maker, I'm not entirely sure you get to decide whether the company is "nice" at scale. (You yourself should be nice in interactions with candidates and customers, of course.)
Anyway, that's a long way of saying I was interested to see this BASF, 007-themed session at Indeed Interactive 2018.
So, what were the takeaways?
The presenters
Yana Kogan and Bill Plastine, who refreshingly admitted that "Look, we're not the most strategic sourcing team of all-time. Others are doing this better. But this is a road map."
OK, so what's the 35,000-foot view of the road map?
Five steps:
Understand the case for change and get ahead of the pace over time
Focus your vision and structure on a few key areas
Differentiate your strategies based on business need
Build and showcase the capabilities of the team
Continue to deliver impact
The case for change
Three things were at the heart of BASF realizing they needed to change:
Innovations in new technologies of how candidates look for and find jobs (Yana admitted that even though she heads up aspects of TA at BASF, she can't keep track of all the tech stack tools available to job-seekers)
Expansion of global markets
Changing candidate expectations — i.e. candidates wanting to align with culture, etc.
Yana admitted that even 2-3 years ago, all they were doing was "reacting" to open requisitions as opposed to thinking through a broader strategy. "It was post and pray," she noted. "We were fighting fires with no real insight into the larger business strategy."
Sound familiar?
Putting out fires shouldn't be TA's job — executives might think that's part of TA's job, but if they want the people on the bus to actually compete in their vertical, it can't be their job.
As for the change process, it takes time, for sure. We all know that. But consider this for a second:
Change is hard in the same way that it's hard to finish a marathon. Yes, it requires significant effort. But the fact that it requires effort doesn't negate the fact that most people who commit to a change initiative will eventually succeed. This point has gone largely unnoticed by an entire generation of experts and laypeople alike. I am just as guilty of this omission as everyone else. But now that we know the truth, don't we have a duty to act on it?  Isn't it time to change the way we talk about change?
The problem: we confuse the fact that change requires effort with the myth that success is unlikely. That screws us up.
One small thing that BASF did: they stopped using the word "recruiters" and started calling them "talent acquisition advisors." May seem semantic, but vocabulary means a lot in the business world.
"Eye level with the hiring manager"
That's what they wanted to turn TA into at BASF. We all know the main buzzword in this spot: "Deliver business impact." 
That looks like:
Strengthen candidate relationships
Strengthen client relationships
Improve the quality of hire
Continuous improvement
Process innovation
One small change in this area: when TA advisors talk to hiring managers now, the lead question is:
"What does success look like for your customers?"
This has led hiring managers to think more strategically about what they need from a specific role. It's also helped hiring managers to respect TA more because now the conversation is around vocabulary and concepts they "get," as opposed to "HR stuff."
Push back on hiring managers
This has to happen, especially the bellowing "GET ME A PERSON! FILL THIS REQ!" types. It needs to be empowered. Even if the hiring manager has P&L and matters to execs, he/she can be wrong. You can push back. BASF got some quick wins in this regard and it helped them move to a more level field, strategic approach to TA.
Standardize, stabilize, optimize
That's the three-step flow you're looking for when you undertake change management programs in TA. Most orgs probably don't get past the middle of "stabilize."
One of the big factors here is how you design your team. BASF has:
Service delivery (early career, exempt/non-exempt)
Talent Attraction
Operations
TA Relationship Managers — kind of similar to HRBPs
This is useful because you don't want the same teams running $10/hour entry-level hires and executive referrals. There needs to be a separation of church and state.
"Track record of delivering impact"
That's what BASF looks for. Personally I'd worry this is an over-focus on competence — i.e. pre-existing bullet points — but they say they're looking for an "achiever pattern" in terms of growth through rules. In fact, they say this:
"We're looking for job outcomes and success factors as opposed to traditional job requirements."
This applies at the sourcing level, as well as the entire hiring process.
Good. That's a good step. The old-school resume keyword jam-up needs to die a slow death.
The bottom line
If you want to change your TA, think of it in these big buckets:
Don't fear change
Pace yourself
Divide up your team into logical roles
Make sure you have a process for dealing with hiring managers in terms of questions, strategy, and pushing back
Get rid of the task work and try to be more strategic
RELATIONSHIPS, RELATIONSHIPS, RELATIONSHIPS
Now you can kinda start to see where AI is gonna creep in here (second to last bullet) and how recruiters — sorry, TA advisors — can be more impactful in what they do (final bullet).
---
Authors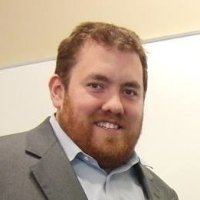 Originally from New York City, Ted Bauer currently lives in Fort Worth, Texas. He's a writer and editor for RecruitingDaily who focuses on leadership, management, HR, recruiting, marketing, and the future of work. His popular blog, The Context of Things, has a simple premise -- how to improve work. Ted has a Bachelors in Psychology from Georgetown and a Masters in Organizational Development from the University of Minnesota. In addition to various blogging and ghost-writing gigs, he's also worked for brands such as McKesson, PBS, ESPN, and more. You can follow Ted on Twitter @tedbauer2003, connect with him on LinkedIn, or reach him on email at [email protected]
Recruit Smarter
Weekly news and industry insights delivered straight to your inbox.