Reddit is an American social news aggregation, web content rating, and discussion website. Registered members submit content to the site such as links, text posts, and images, which are then voted up or down by other members. Here is The Glossary you need to be familiar with using Reddit.
Subreddit: Subreddits are communities and groups on Reddit. Example: You'll normally see "https://www.reddit.com" If you see like the following example "r/linux" or "r/<anything>", that's the Subreddit.
Karma: Reddit Karma is the score users get for posting and commenting on Reddit. On the user's profile, you can see the total number of Karma (Post Karma, Comment Karma, Awardee Karma and Awarder Karma). 
Upvote/Downvote: It is similar to "LIke" / "Dislike" on other Social media sites. Users get upvotes for their posts if others find it useful. Bad posts get downvotes. These votes determine how valuable the post is. It determines the position of the content on the site.
Coins: Coins are Reddit's virtual currency used to give other users silver/gold/platinum. You get them from buying them, receiving a gold award, or monthly from having Reddit premium.
Cakeday: "Cake Day" is the yearly anniversary of when you signed up on Reddit. It is a little cake icon that appears next to your username on Reddit. r/cakeday is the community where you can celebrate your cakeday. Post a link to enjoy your gift of karma!
Awards: Awards are given by Redditors to other Redditors for their contributions. Read this article to understand more.
Askreddit: r/AskReddit is the place to ask and answer thought-provoking questions.
How to source on Reddit
It is a bit challenging to source on Reddit as you won't be able to get a lot of profile information. You need to have a lot of patience to source on Reddit. Users need not have to provide real names. Users discuss any topics of their interest related to the community they are following.
Moderators can remove posts and comments from their community if they find them objectionable or off-topic.
In Reddit you can find what's user's' areas of interest are. If he/she frequently discusses Javascript then it is clear he knows / very interested in Javascript. Let's see some ways to uncover hidden talents in Reddit.
Use the Search bar to run a search
Reddit supports using Boolean Operators in search.
For example:
Search Javascript AND HTML  "For Hire" Chicago 
Or use Javascript AND HTML AND "For Hire" London
Another example Javascript AND HTML ("For Hire" OR "available immediately" OR "Open to work" OR "looking for new opportunities") Houston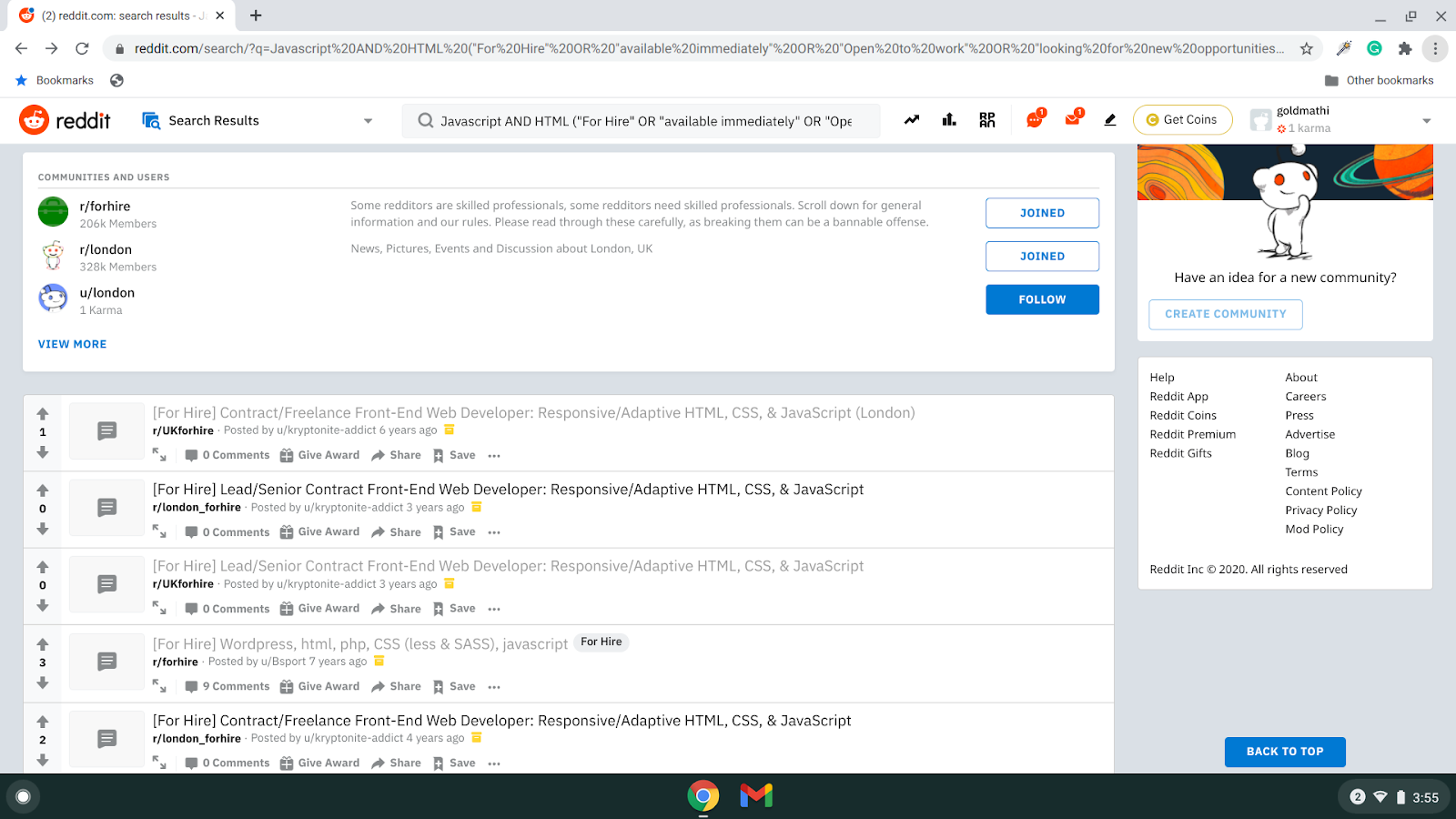 Just click on the subreddit (remember if anything says "r/<anything>" it is subreddit, and "u/<anything>" is user profile name) and sometimes you can see their contact details mentioned along with some details like their skills, location, etc (only if they have mentioned 'For Hire' else it is rare to see any contact details/any personal information about the user).
If they are not available 'For Hire' check if they have posted any blogs and find out any information available (personal website, GitHub, any other social media sites, or their names, etc.).
X-Ray search on Google
site:reddit.com/user "* * developer" "For Hire" London
site:reddit.com/user/ "* * developer" "For Hire" London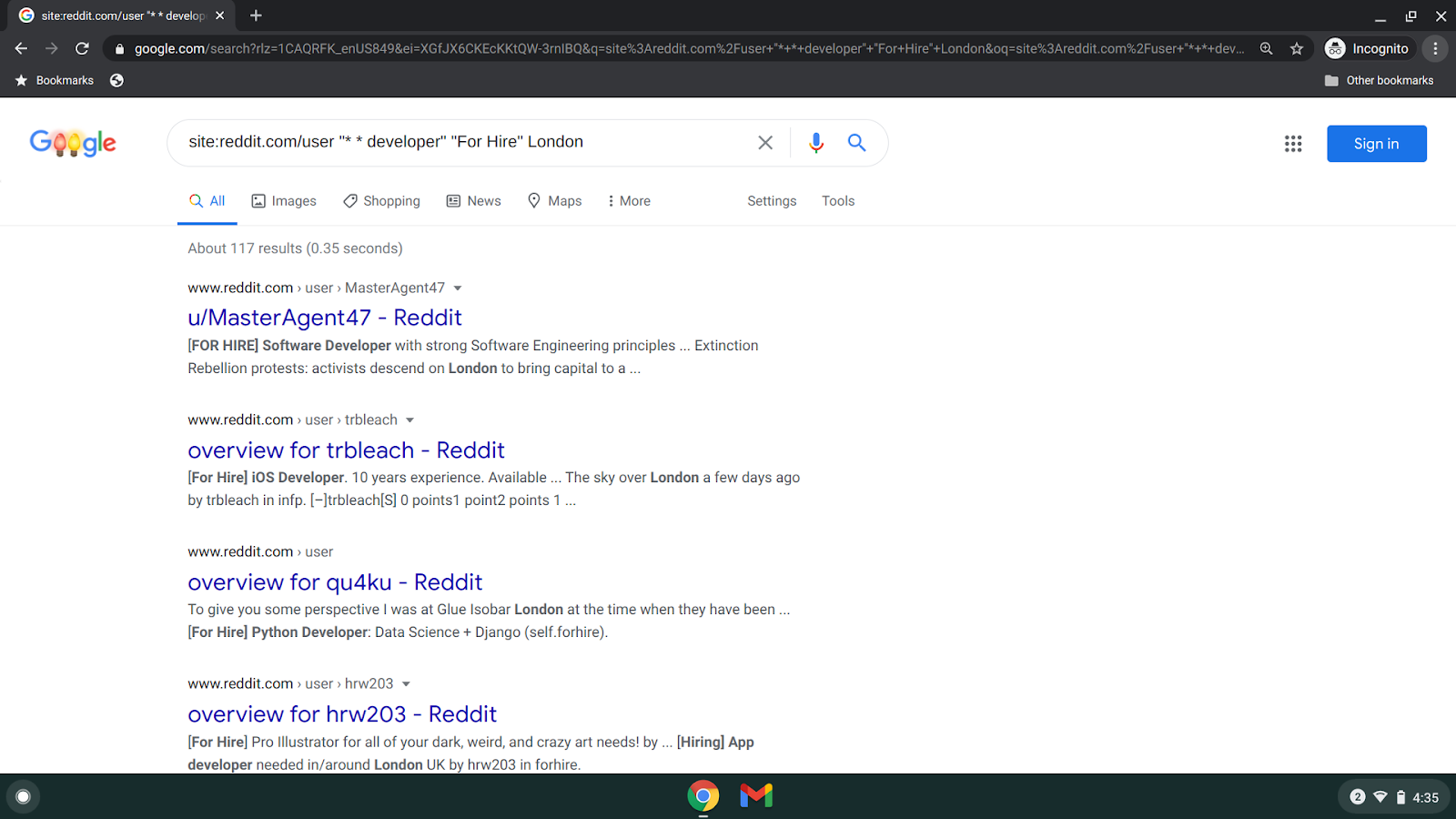 If you are looking for a Technical Recruiter to join your team, then try to use the following search string to find the recruiter who posted the job. 
site:reddit.com/user "* * developer" "hiring" "New York"
Searching for Remote Developers
site:reddit.com/user ("* Engineer" OR "* Developer" OR "* Programmer") "remote work" ("about me" OR "personal website")
Here are some examples of some useful communities you can follow if you are looking to hire (Tech / Non-tech). Just search for relevant communities and join.
For posting the job in many communities you need to request to post a job.
r/javascript

r/forhire/

r/dallasjobs

r/london_forhire

r/UKforhire

r/webdev

r/jobpostings

r/UKJobs
We have seen some useful sourcing tricks to source on Reddit. It is not advisable to contact directly on Reddit, instead cross-reference their profile on other Social media sites with available information. Go deeper into their posts and comments if you have spotted the right candidate. There are some possibilites where you can get their personal information so it'll be easier to reach out to them (via Email / Github / LinkedIn etc.).
In closing, here are some additional useful tips on how to post a job on Reddit.
Happy Sourcing!
---
Authors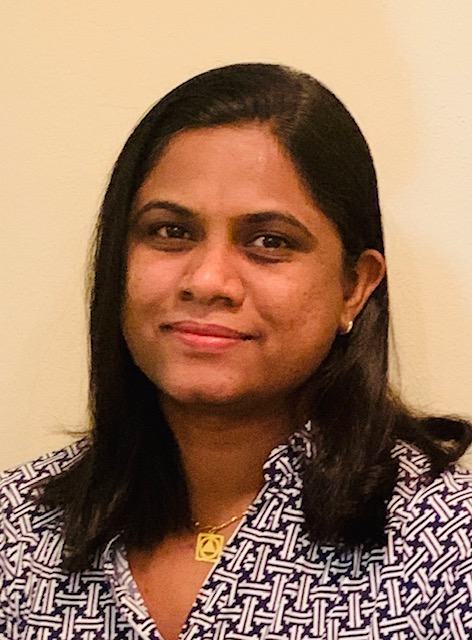 Mathi has a huge passion for Sourcing. She is an expert at sourcing for both tech and non-tech roles across any sectors. Previously she has built and managed a remote Sourcing team from scratch across various European locations. She is an expert at building and executing the sourcing plan; Design, Develop and Drive research and sourcing strategies to hunt for top talent for very tough to fill roles with any type of startups. Anything related to startups excites her. Mathi is originally from India and earned an MBA in Human Resources & Marketing from Bharathiar University (India). She currently lives in Dallas, Texas with her family.
Recruit Smarter
Weekly news and industry insights delivered straight to your inbox.