Each employee you hire has the potential to be a committed and innovative member of your organization. It's only natural that you want to recruit not just the most skilled professionals but also those who will have a positive impact on your company culture. It's also important to note this goes both ways. Attracting the right candidates means showing them you have cultural elements they connect with.
This makes it vital to showcase your company values during the recruitment process. These core principles of your business are great communicators about what is most important to your organization. Your ability to get this across in an impactful way can mean the difference between finding the right new hires and introducing the wrong people into your team.
Let's take a look at how to share your company culture when recruiting.
Using Marketing
Recruitment marketing is among your most powerful tools to express your values. It can both draw the engagement of a wider range of candidates and represent your company's principles. These efforts could take various forms. 
Some of these include:
Social Media Channels
Your company's social media platforms are the top-of-funnel access points for your recruitment. As such, it's important to make sure your channels and the brand voice being used are reflective of your unique values. Don't just post job vacancies. Instead, start discussions on subjects representative of your core principles.
Engage with your audience on subjects that matter to you both. Having given an impression about your shared priorities, you can then link to further recruitment marketing materials. This can both act as an enticement to engage further and a demonstration your company is keen to express its values. 
Company Website
Your website is likely to be a central point of engagement during the recruitment process. It is a key source of research. You must include elements to direct visitors' attention to content surrounding your values. 
For instance, blog posts can discuss your commitment to maintaining employee wellbeing. Highlight the mental health accommodations you implement to support workers and help them navigate their challenges. This could include divulging your approach to more flexible schedules, access to dedicated quiet spaces and your openness to emotional support animals. The key is to give a sense of how your values apply to everyday working life.
Video Content
Making recruitment marketing video content can be one of your most effective tools. It's a way to quickly and clearly provide a virtual representation of how your values are reflected in your working environment. Perhaps most importantly, such videos can be posted to your social media, your website and linked to in your job listings.
These don't have to be lengthy films. Gen Z candidates in particular are focusing on using Instagram and TikTok to search for jobs. As such, it can be wise to stick to short-form formats that can be consumed on social platforms. Give a behind-the-scenes glimpse into your business. Showcase some of your ongoing sustainability efforts. Help the public see your business could be something they'd want to be a part of.
At Recruitment Events
Recruitment events are great opportunities to connect with skilled candidates that are actively looking for roles. However, they can also have a reputation for being quite impersonal. They are, after all, methods designed to quickly showcase opportunities, connect with many potential candidates and attract applications. Finding opportunities to demonstrate your values during these events can make a more meaningful impression on visitors.
If the recruitment event is happening at your company premises, give visitors access to employees. These representatives of your company are the best communicators of how your values fit into both their day-to-day activities and their overall experiences. One of the ways too many businesses sabotage their recruitment events is by not utilizing their workers effectively. Interacting with a fully engaged worker is a great resource for potential candidates. 
Where the recruitment event is run by a third party, your time is often more limited. As such, it's vital to make your values part of the initial impression. If environmental responsibility is among your priorities, sustainable branded swag can represent your organization's commitment to protecting the planet. This could include mugs or caps made from recycled materials. Don't forget to ensure your company leaflets are printed on renewable resources. These can be a great passive way to reinforce your principles long after candidates have left the event.
During Interviews and Onboarding
Recruitment doesn't end with a candidate making an application. There is still ample opportunity for talented individuals to disengage with your business. As such, it's important to extend sharing your values to both the interview process and even employee onboarding. After all, once you've attracted the best candidate, you still need to retain them. 
One approach is to make your interview more of a multi-faceted discussion. Make sure each interviewee feels welcomed and supported in ways reflective of your company culture. It may be wise to include not just managers during the formal interview but also employees who could be their colleagues. This not only gives candidates a chance to ask relevant questions but also shows that your business values employees' input.
During onboarding, company culture and values should be present in all areas of the process. Human resources (HR) staff should talk through the range of benefits the company offers and how these relate to your core principles. Buddy systems with colleagues could be in place to demonstrate a commitment to ongoing support. Find opportunities to implement actions that keep reinforcing how central your ethical standards are to the business.
Conclusion
Your company culture is a key driver of your organization. It is, therefore, important to recruit candidates that are attracted and committed to these elements. Utilize your recruitment marketing to start discussions and showcase your principles. Recruitment events should show how your values apply to day-to-day operations and leave a lasting impression. When you make efforts to put your values front and center, your business, your employees and your consumers stand to benefit.
---
Authors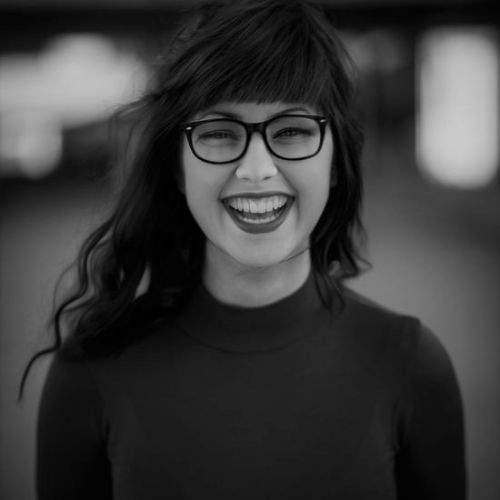 Ainsley Lawrence is a freelance writer from the Pacific Northwest. She is interested in better living through technology and education. She loves traveling to beautiful places and is frequently lost in a mystery podcast.
Recruit Smarter
Weekly news and industry insights delivered straight to your inbox.