If 2020 was about transitioning to remote work, 2021 is about transitioning to new work. Organizations are likely to see higher than usual turnover, with employee burnout a primary cause. According to Korn Ferry, employees continue to report high levels of stress and burnout.
Six months ago, more than 45% of employees – essential and remote workers – reported suffering from burnout.
Why could churn be higher this year? As the U.S. slowly emerges from the pandemic, people feel their lives are becoming more predictable and under control again, creating the mental bandwidth to consider a job change.
There's also more freedom. Geographic location is no longer a driving factor during a job search, thanks to the virtual work trend that is here to stay in many industries. Talent pools have truly become nationwide, if not global.
It's vital for organizations to consider that while everybody is in this same storm, we are not all in the same boat.
To reduce burnout for high-performing employees and get acceptance on job offers, organizations need to find new ways to relate to employees and candidates that demonstrate genuine empathy.
Recharge to renew motivation
Supporting employees in overcoming burnout is important for everyone in the organization. Try these strategies to help reduce stress and elevate outlook in your workforce:
Help employees stay challenged intellectually. For some, taking on new responsibilities and having the opportunity to learn will recharge them and keep them motivated. Find ways to focus less on the minutiae of a job description and more on enabling employees to use their skills and passion to help move your organization forward.
At Modern Hire, we encourage our team members to consider internal mobility options to shift into other areas of the company that interest them or take on projects that get them excited. Taking on different job responsibilities, even on a short-term project basis, can break up the routine.
It also contributes to professional development.
Encourage employees to disconnect and recharge. Because people were unable to travel for vacations last year, many opted to not take time off. Even if not traveling, PTO is essential to unplug from work, recharge, and avoid burnout. At Modern Hire, for instance, we regularly encourage our employees to take time away from work and truly disconnect.
Organizations must foster a culture that respects and values time away from work, so employees get that mental break.
Support work/life flexibility. One of our company values – Invest in People – centers on providing employees with the flexibility to focus on what is important when it is most important. Sometimes the most important thing is finishing a big work project with a looming deadline.
Other times, the most important thing is cheering on your kid at their soccer game, taking care of your ailing parent, or dealing with any of life's other demands. Trust your people.
Give them the flexibility they need to attend to all the things – work and personal – that are important to them.
Consider office reopening plans from your employees' view. It's not easy to maintain your culture when everyone is virtual, but you'll do damage if you require people to come back when they say they aren't ready. Many people don't want to give up the flexibility they've built into their lives.
Some organizations are asking for volunteers to begin the return to work; others are giving hybrid work schedules a test.  
Make it easy for candidates to accept your offer
As organizations rebuild for the future, they need to translate their concern for employees into the hiring experience for candidates.
Here are a few hiring strategies that will show candidates you care about eliminating burnout and ensure you're extending offers to the right candidates:
Be clear on your reopening plan. Solid communication on this will highlight your attention to employee burnout. It also helps ensure candidates who are hired during an all-virtual mode aren't caught off guard by a mandatory return to the workplace. Your entire interview team should be consistent with this message.
Understand why candidates are looking. Are they running away from the same factors that will cause job fatigue with your organization? Are they settling for you because they just need to leave a current employer? You want to make sure they are joining your team for the right reasons.
Offer candidate-centered hiring experiences. Give candidates a window into your organization and treat them fairly, with dignity and respect, in your hiring process.
A science-based virtual hiring platform can provide the tools your team needs to create the right job-relevant experience by:
Streamlining and building on the candidate's journey, so they are not asked the same questions in every step and have more opportunities to use their own words rather than answer multiple-choice questions.
Enabling efficient and easy hiring team collaboration, so interviewers are well-prepared not only about the role but about each candidate's background.  
Inviting candidates into your process with an honest look at the role and your organization during pre-hire assessments, so they can make informed decisions about their fit if you decide to extend an offer based on the assessment data.
This pandemic forever changed how people and organizations think about where, how, and when work is done.
Successful companies won't try to turn back the clock, especially when there are new opportunities for organizational and personal growth, and different challenges to solve with employee burnout.
They will continue to evolve their culture, their messaging, and hiring processes. Employer-employee relationships of the future will be more human-centric than ever.  
---
Authors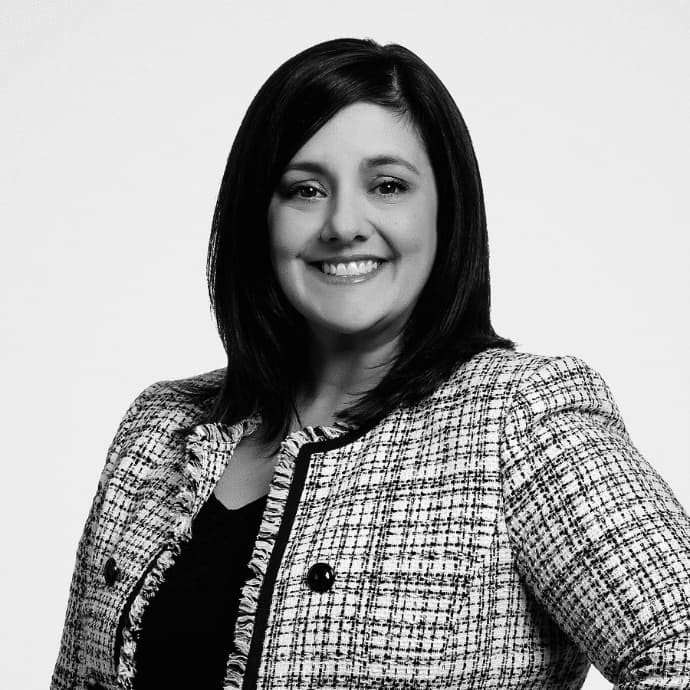 With more than 15 years of experience in Talent Management, Vice President of Human Resources provides executive-level leadership and guidance to support the engagement, development, and retention of Modern Hire's employees. She is responsible for the Modern Hire's Inclusion efforts, evaluating and executing progressive human resources policies, procedures, and best practices, and identifying and implementing long-range strategic talent management goals.
Recruit Smarter
Weekly news and industry insights delivered straight to your inbox.