As the labor market recovers, businesses are ramping up hiring. But finding good talent is always challenging, especially amidst a tight labor market and struggling recruiting teams.
According to a study by Aptitude Research, 40% of companies are increasing their headcount this year. The study also found that 42% of recruiters lack adequate resources to succeed.  In a welcome change, 43% of companies are investing in AI to support talent acquisition. The global talent management software market was valued at $7.09 billion in 2021. From $7.93 billion this year, the market is estimated to grow at a 12.1 CAGR and reach $17.66 billion by 2029. 
When to Invest in a Talent Intelligence Solution 
While there is no wrong time to transform your talent acquisition and business, here are some red flags to consider: 
Increasing turnover rates

Declining employee engagement and commitment

Longer hiring times

Higher cost of recruitment 
These factors indicate that your traditional methods are quickly becoming obsolete and it's time to update them. A data-driven approach with talent intelligence allows you to:
Source talent proactively 

Stay ahead of the labor market trends

Perform strategic workforce and succession planning

Support internal talent mobility

Overcome skills gap
Once you assess your business needs and plan to invest in a solution, consider the following features and questions. 
Essential Features in a Talent Intelligence Solution
Talent Intelligence solutions have skyrocketed in popularity.  But, with so many options in the market, how do you decide which one is the best for you? 
System Capabilities 
Ease of Implementation and Integration
Applicant Tracking System (ATS) and Candidate Relationship Management (CRM) are the core features of any TI solution. Data from these sources generate talent insights to achieve hiring and business goals. 
Also, solutions that integrate with your existing tech stack are easy to implement and sustain. Ask your vendor: 
Does the solution support integration with existing ATS and CRM tools?

How does the implementation process work? Can you share a sample plan?

What resources will be required from our team to complete implementation?

What's the estimated timeframe for implementation?

What type of customer support is available during and after implementation? 
Flexibility and Scalability 
Your goals and needs change with time and it's not always possible to find a new solution to match them. Sustainable solutions are agile and suitable for quick change management over time, especially when you decide to scale up.  
Is the solution scalable? What does that look like in action?

Does it align with the cloud model e.g. SaaS? If not, how are product changes deployed?

How do software updates communicated to customers? 

Is your solution regularly updated with new features?
Reporting 
A comprehensive solution is essential to provide an overview of all talent data to drive data-driven decision making. In addition, having robust reporting  helps you find relevant information in one place, instead of navigating multiple systems.
Does the solution have built-in business friendly reports?

Do the analytics provided in reporting  create a 360 degree view of operational and business performance? 

Is it possible to  get insight into the competition?
Accuracy and Reliability 
Artificial Intelligence (AI) has significantly improved hiring, but it is important to assess for accuracy and reliability of the solution. Since the ultimate goal is to hire candidates who will stay on, it's crucial to ensure that your tech solutions are producing reliable results. Here's how you can check that with the vendor: 
Is your AI model transparent and validated?

Do your AI solutions get smarter with human inputs? 

How does your AI solution help augment human decision-making instead of automating decisions?
Talent Management 
A talent intelligence platform allows you to recruit qualified candidates and empower them throughout their employee lifecycle. Assess a potential solution for its ability to boost recruitment, perform strategic workforce planning and enable internal mobility for current employees. Here's what to ask: 
Recruitment 
How does the system automate and enhance candidate engagement? 

How do you eliminate recruitment bias? 

Does the system "clone" your best performers?

How does it target candidates for hard to fill roles? Does it have advanced filters?
Strategic Workforce Planning 
Does your solution paint a robust picture of the total addressable labor market?

Does it provide insights about talent trends within the organization? 

What kind of reports does the solution generate? 
Internal Talent Mobility
Does the solution provide an overview of current employees? 

Can it uncover patterns and gaps across the internal organization?

Does the solution match current candidates with relevant transfer and promotion opportunities? 
Diversity Hiring 
Diversity continues to be a priority for organization hiring this year. While AI is 'technically' free from human bias, it requires active steps to ensure that it remains inclusive. You must ask service providers how they address bias: 
How is the data sourced and stored? 

Do they use bias-reducing techniques i.e., removing identifiable information?

Does the system evaluate candidates based on job-relevant information? 

Does it support souring for underrepresented candidates

Can it provide insights regarding diversity representation within the organization?
Security Measures
Growing data privacy concerns have prompted the government and service providers alike to enforce security measures to protect data. Before you finalize your AI solution, ensure that it complies with and remains updated with the local data privacy laws.
An ethical service provider will readily answer these questions and will have established data management systems. Some questions to consider:
How do they ensure data security? How do you protect the data obtained from potential candidates?

What security and compliance certification do they have?

Is your solution GDPR compliant? Or with the local and national legal standards?

How do you handle a data breach/security attack? 

Can you share your privacy policy, security statement and service level agreements?

Where and for how long is the data stored for your solution?
Assessing Business Outcomes and Return on Investment (ROI) 
The primary goal of using talent intelligence is to use talent insights to drive business outcomes. Asking about ROI will help you assess the efficacy of the solution. Some questions you can ask: 
Can you share case studies or success stories from other clients?

How does the solution help achieve talent acquisition targets i.e. decreased time to hire, sourcing technical candidates?

How can the solution create better alignment with TA teams and hiring managers?
Are You Ready to Invest in a Talent Intelligence Solution? 
Make sure that you are doing your research. Yes, businesses are using insights from talent intelligence solutions to inform their talent acquisition, retention and management strategies. But, it can be tricky to choose the right solution that meets your goals and needs.
Companies like Seekout (with more than twice the amount of reviews than the next competitor), Ripplematch, Entelo and about a dozen more can help you dig deep into the numbers.
Here's a ranking on G2 to help navigate the course.
---
Authors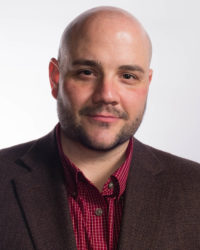 Ryan Leary helps create the processes, ideas and innovation that drives RecruitingDaily. He's our in-house expert for anything related to sourcing, tools or technology. A lead generation and brand buzz building machine, he has built superior funnel systems for some of the industries top HR Tech and Recruitment brands. He is a veteran to the online community and a partner here at RecruitingDaily.
Recruit Smarter
Weekly news and industry insights delivered straight to your inbox.