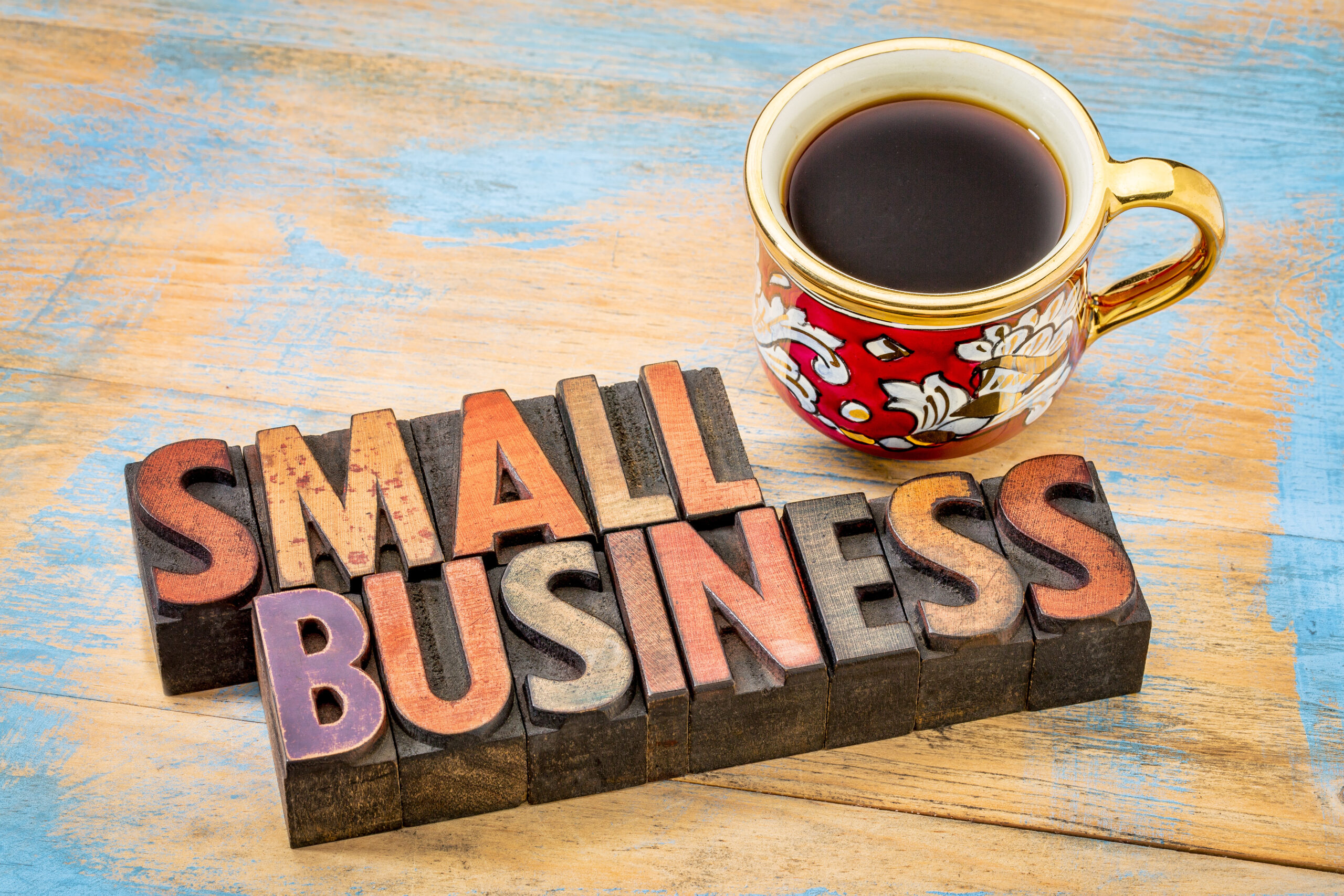 Finding skilled and high-quality candidates is the number one challenge for recruiters. It's no wonder. As a country, we're at full employment. For the first time in 20 years, there are more job openings than there are people unemployed.
There's been a dramatic decrease in the number of incoming applications for positions. 47% of companies report a lack of candidate applications. Of those that do apply, more than half don't meet the minimum requirements. Couple that with low unemployment rates and an overall shortage of skilled workers and recruiters have their job cut out for them. They have to spend more time than ever doing passive recruiting of potential candidates that aren't in the active job market.
How Is Recruiting Automation Being Used?
Most recruiters have turned to automation and artificial intelligence (AI) to help solve the hiring puzzle. Three-quarters of recruiters say technology is playing a bigger role in their hiring process this year and they expect that role to increase in the years ahead.
Here are some of the way recruiters are integrating automation into their organizations:
Job Advertising & Marketing
Recruiters are using targeted digital advertising tools to find candidates. Programmatic job advertising tools let you optimize automation to advertise your job openings aimed at those possessing the skills you need. You no longer need to put an ad on job boards and hope the right person sees it. Now you can deliver to the right targets using advertising platforms like LinkedIn.
Tools like Adstream, Wonderkind, and Appcast allow recruiters to dynamically target people with content that highlights your company culture and employee experiences aimed at differentiating your company from your competition.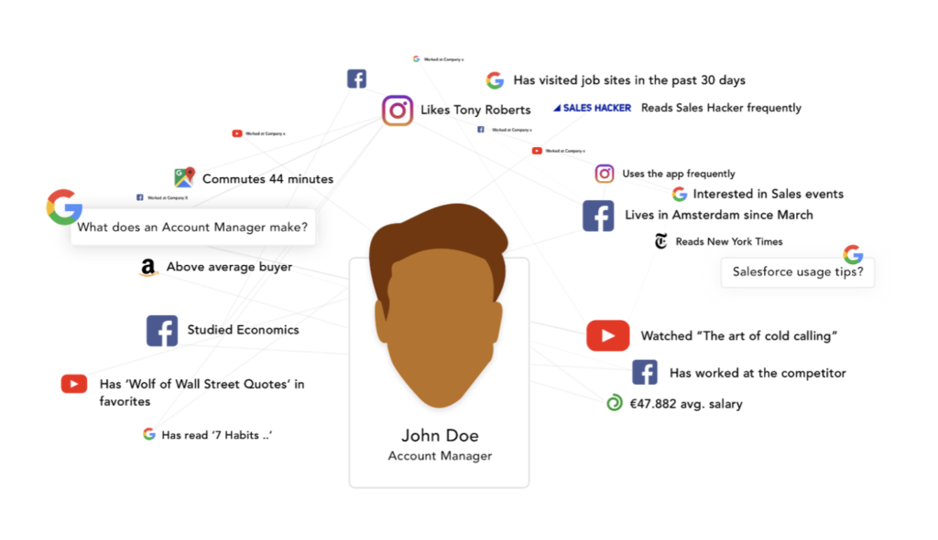 Sourced to show what a potential candidate profile looks like when targeting through programmatic advertising platforms.
Social Media
95% of recruiters are using LinkedIn to source candidates. But LinkedIn isn't the only social platform that recruiters use to find great candidates. Facebook, Twitter, and other platforms help companies get their open jobs in front of over 645 million professionals.  Keeping up with all the platforms can easily be a full-time job.
Instead, consider using automation to schedule recruiting posts and content marketing to attract candidates. Promote these posts to reach a more targeted base of candidates in larger volumes.
Automated Sourcing
Screening applicants is easy compared to the task of finding qualified candidates that are not actively looking for a job. The right candidate may not be actively searching for a job which means they may not be in touch with recruiters or searching job boards.
AI sourcing tools, like Ideal, Zoom.ai, and Textio, can help you identify individuals who might be a perfect fit but are not actively searching for a new role. AI tools can review candidates published resumes and LinkedIn profiles and find people with the skill set you need. Then, automatic communications over social platforms and via email can reach out to the candidate and see if they might be interested in hearing about the position.
Screening
By reviewing, scoring and ranking candidates, AI screening tools, like Freshteam, can be a huge time saver to recruiters. Candidate pre-screening tools can contextually evaluate a candidate's experience, skills, and other key characteristics by looking for keywords and data insights.
Even a very simple screening tool should be able to scan resumes for contextual signs to indicate whether they meet minimum qualifications. This will allow you to reject under-qualified candidates automatically, and even automatically send an email explaining they are not a good fit.
Virtual Assistants
Chatbots and virtual assistants are becoming more common in the screening process as well. Once used only as a marketing or customer care tool, chatbots can now help recruiters by actually conducting parts of the interview.
Virtual assistants can gather simple information like graduation year and school and also ask a series of questions to determine candidate qualifications. These questions can be built to depend on each other by using logic rules. For example, when candidates answer a question one way, the AI can branch off into related questions, or move on to other areas.
Finally, virtual assistants can also help the recruit by answering common questions or keeping the candidate updated on the process. This will free the recruiting team to spend more time with each candidate and ask more complex questions.
Assessments
Recruiters build profiles of skills and characteristics they desire in candidates. Software can rank them based on this proforma data and provide assessments. This process removes hiring bias from the recruiting process.
Building profiles of top performers can be used by predictive analysis screening to evaluate future performance.
Applicant Tracking Systems (ATS)
Applicant tracking systems are increasingly being used by many organizations. Applicant tracking systems are a recruitment automation technology that allows recruiters to collect and track the recruitment process in a database.
Tracking begins as soon as the candidate applies and then follows each step through the process. The database provides a single location where all details and steps are tracked so every member of the team can quickly see candidate details and where they are in the process.
If an organization has dozens of candidates of many open positions applicant tracking systems can be vital to keep organized and not let any steps or candidates fall through the cracks. ATS tools such as Jobvite, Workday, and RecruiterBox both save recruiting team time as well as provides a quality experience for the candidates.
Automated Scheduling
Scheduling appointments can be time-consuming. This is especially true in passive recruiting where candidates aren't actively in the job market or when a candidate needs to be interviewed with many team members. Hours can easily be lost going back and forth trying to find times that work with a candidate and each member of the team. In fact, scheduling headaches constantly ranks as one of the biggest pain points for candidates during the recruiting process.
Fortunately, scheduling automation can handle this for you and reduce the frustration for recruiters and candidates. Scheduling automation tools can sync with the necessary calendars and then present available times automatically. When a candidate chooses a time, it will also automatically save the appointment on the calendar, preventing double bookings. Automatic scheduling creates a more seamless experience and saves everyone tome.
Nurturing
When you're trying to nurture relationships, it's important to stay in contact with top prospects throughout the hiring process. Automated email can keep candidates up-to-date on the process and next steps and prevent any important steps from falling through the cracks. Regular touchpoints can help keep candidates engaged and interested.
Background Checks
Background checks and reference checks can also be automated to save time. Background checking tools, such as Checkr and GoodHire, can use name-matching technology and automated research to identify red flags. This tech can also reduce incorrect hits on common names which will dramatically increase the speed your team can do a background check manually.
The Benefits of Recruiting Automation
Recruiting automation saves time and lets recruiters work more efficiently. It also streamlines processes, reduces the time to hire, and produces more qualified candidates.
Streamlined Processes
Automation can streamline the overall hiring and sourcing processes, especially when an organization has many roles open or is interviewing many candidates. Automations can keep track of every candidate, where they are in the process, and push them into the next step or out of the process automatically or when based on rules. The automation can then even continue when the candidate is hired and through the onboarding process, automatically walking them through each step to get set up correctly with the company.
These automations make for a more efficient workflow and automates some of the routine processes like asking basic questions, doing background checks or even just scheduling an interview call. This lets recruiters worry about higher-level tasks such as assessing a candidate's cultural fit.
Reduced Time to Hire
With streamlined systems, you can reduce your overall hiring time. Every day a position sits open is a lost opportunity for a company and increased costs of the recruiting team. Automation can speed up the process by completing screening and assessments automatically. It can also create a better overall recruiting system where fewer candidates fall out of the recruiting funnel saving time wasted on lost candidates.
Finally, reducing the time to hire is desirable for candidates who want to work for your company.  Automations reduce the time to hire which benefits the company and the candidates.
Better Candidates
Using predictive analysis, AI can surface better candidates for review. Once you determine the key traits of your most productive employees, automation can use it as a model to screen candidates. It can also screen out candidates that don't meet your qualifications.
Additionally, using automation creates less work for recruiters so they can focus on building relationships with candidates and then with the hires. This will lead to a better outcome for all.
A More Competitive Environment
74% of recruiters report a more competitive hiring environment this year. Recruiting automation is crucial to stay ahead of the game.
---
Authors
Matt Shealy is the President of ChamberofCommerce.com. Chamber specializes in helping small businesses grow their business on the web while facilitating the connectivity between local businesses and more than 7,000 Chambers of Commerce worldwide.
Recruit Smarter
Weekly news and industry insights delivered straight to your inbox.