From the gate to take-off, it's a waiting game. We wait in lines to get a bag checked, making small talk as we eye each bag to see the array of packages large and small that are making their way across the country. Our patience begins the ultimate test, a frequent one for the busiest of travelers who regretfully have to travel more than just a few days and must take a larger bag. Then, once we've reached the gate agent and made some polite small talk as we watch the scale in fear – even one pair of shoes over 50 pounds and you're that person holding up the line as you pull items you assume weigh just the perfect amount to get your back safely checked and on the plane. Even that, a calculated risk, hoping you'll see your bag on the other side with all its wheels and zippers.
That's just the beginning of the waiting game, though. Your next stop – security, where the pat down is beginning to happen so frequently and with such… let's call it thoroughness that we're left asking if we should have tipped or asked when we'd see each other again, like a one night stand. The lines are increasingly long and at the worst hours of the day; standing in line at 5 am just isn't fun. Even once we've arrived at the gate – it's another waiting game to see if your crew and plane will be prompt and you'll make it to your destination on time.
A thousand variables all based on waiting and pressing your patience. Let's face it – waiting is the hardest part. It's in waiting for the next big thing to happen or the change in our path that we become the most frustrated with our circumstances. We wait for things we need – like a license at the DMV. We wait for things we want – like a ticket for a concert. But waiting, as you know, can be trying. Think about the time you spend at the airport around the holidays; the delay peak of the year. You've secured a few days around the holidays to get time with family, a faux vacation because you know you'll be spending your entire trip running around like a chicken with its head cut off. Compared to spending weeks with in-laws, the flying isn't really that bad. It's all the anticipation and waiting games we play before we ever get there that push us over the edge.
The Recruiting Reflection
The application process mirrors an airport, at times. Even if job seekers aren't waiting longer than ever to hear back from you, it still feels that way purely because of the stakes at hand. They're taking a risk and warranting big changes in their life simply by applying, and their candidate experience to this point has convinced them that the person on the other side of this application just doesn't get it. After their wait time increases, applying to sometimes hundreds of jobs, they inevitably become more frustrated. While we prioritize and shuffle our candidates around as if they're bags on the tarmac, human nature leaves them in a state of desperation, hopeful for answers on their future, not just a late departure.
The amount of time they have to spend applying before even waiting is a variable you can control and adjust. How? It's simple, apply to a job yourself and see how long it takes. Is every step necessary? Whether you exclusively recruit for white collar, exempt workers or specialize in staffing for high volume, high turnover positions, your application process must cater to the people you most want to hire—candidates who are qualified, interested and available. And if it takes more than 10 minutes, that's probably too long to keep the attention and patience of your applicants.
But the real question at hand, of course, is one we wish the airlines would address too – how do we move people through the process faster so they don't hit max frustration?
One Step, One Application
A candidate who actually wants to apply for a job really only has one mission motivating them—to get through the often arduous online application process and successfully submit their resume for consideration They just wish it was a digital experience more akin to buying a book on Amazon than waiting at an airport around Thanksgiving. And there's really no reason that it can't be that easy.
Very few companies, and even fewer recruiting software vendors, offer one-step apply capabilities. Instead, most have an extremely complex and convoluted application workflow that requires dozens of different clicks to do something as simple as submitting a resume to a job posting despite data from Jobs2Careers that cites a 33% decrease in conversion by having a two-step apply process.
If you don't know how many clicks your application process takes, then find out. The answer, for most employers, is probably both shocking and sobering. Remember, each and every single one of those clicks is going to cost you great candidates, who often drop out of the process well before you're even able to capture their information. Unlike the airport, these candidates don't have to stick around to get their money's worth – especially the top candidates you want to attract.
Many recruiters and hiring managers seem to approach this with the attitude that this onerous application process somehow is an effective screening mechanism, and that "if they were motivated, they'd take the time to finish the application."
News flash: that's a bunch of BS.
In fact, the 2015 Candidate Experience Awards surveyed candidates about negative experiences while applying for jobs, and effectively dispelled this myth by providing a ton of data points that show how significant the issue of negative application experiences really is when attracting and recruiting top talent. There's no confusion with these numbers.
We're talking about…
42% of candidates of candidates with negative applicant experiences said they would never consider employment at the company again
22% of candidates with negative applicant experiences said they'd actively tell others not to work for that company, just like that one annoying guy who's yelling at the gate agent to make special adjustments for him.
9% of candidates with negative applicant experiences said they would not purchase products or services from that company again.
It doesn't take a big data specialist to do the math and realize the huge business and bottom line implications inherent to providing a bad application process. In the air or behind the ATS, a lot of waiting and bad experience will drive fewer referrals, kill your employer brand, and sabotage sales.
Interested in learning more about how to cut the waiting time in your application process? Download our latest eBook, written by Matt Charney, where he breaks down 5 recruiting strategies that work to strategically shorten your time to fill. Thanks to our sponsors Jobs2Careers for making this content possible.
---
---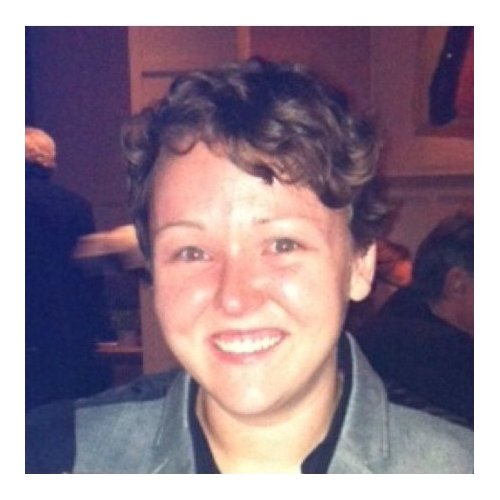 RecruitingDaily contributing writer and editor.  I am a storyteller. A tactical problem solver. A curious mind. A data nerd. With that unique filter, I work to craft messages that strategically improve the perceptions and experiences of our clients, the people they employ and the candidates they wish to attract. I methodically review and collect research and insights to offer solution-based recommendations that meet the one-off, and not so one-off, recruiting and employer branding problems of today's global employers.
Recruit Smarter
Weekly news and industry insights delivered straight to your inbox.