Recruiters might run point on sourcing, screening and slating candidates, but it's no secret who really wears the proverbial pants in the process. Hiring managers have almost always had the final say in which candidates are invited in for interviews and which will be extended offers; while recruiters might manage a requisition, they don't really ever own the outcome, functioning more or less as intermediaries instead of actual decision makers.
Recently, however, a handful of some of the world's most innovative employers and biggest brands have challenged the complete control over candidates conventionally ceded to hiring managers, creating disruption through decentralized decision making. Companies like Google and Amazon, looking to remove the subjectivity and bias inherent to most hiring decisions, have delegated some of that decision making to the candidates' potential colleagues and co-workers, too.
By involving other stakeholders with whom the candidate will work with directly in the interview process, rather than relying solely on the hiring manager to determine their direct reports, these companies are creating a system of checks and balances where the hiring manager makes recommendations, not decisions, on which candidate should be extended an offer. These recommendations must then undergo review by the other members of the hiring team, who have the power to veto any candidate or, conversely, extend the offer directly.
These partners in the hiring process help ensure that every hire meets the bigger needs of the business, not just the short-term hiring needs of an individual manager. This leads to more holistic, unbiased and strategic hiring across the enterprise, which is why, at Amazon at least, these hiring process partners are referred to internally as "Bar Raisers."
The philosophy driving this new recruiting paradigm echoes that of advertising pioneer David Ogilvy, who described the hiring strategy responsible for transforming his fledgling agency into one of the most prominent and influential in the world in his memoirs, Ogilvy on Advertising:
"If each of us hires people smaller than we are, we shall become a company of dwarfs, but if each of us hires people bigger than we are, Ogilvy & Mather will become a company of giants."
How Bar Raisers Are Building A Better Workforce
At Amazon, Bar Raisers are intimately involved with every step of the candidate selection process, helping with everything from filtering through resumes and referrals to screening candidates prior to scheduling them for formal interviews.
A critical component of Amazon's talent acquisition strategy, these Bar Raisers partner directly with the hiring manager and recruiter responsible for each respective requisition, helping select who at the company the candidate will meet for onsite interviews, ensuring that every hiring decision is informed by a wide range of experiences, expertise and perspectives.
They're also responsible for identifying and defining the core competencies by which each candidate will be assessed and measured, and then ensuring full coverage of that evaluation criteria through consistent candidate scoring and standardized, skills-focused feedback. This speaks to Amazon's raison d'etre for instituting the Bar Raiser initiative – to make sure that every new hire adds value to the entire organization and making sure every headcount really counts.
Even when a candidate has been identified as a finalist by the hiring manager and an offer approved, Amazon Bar Raisers have the power to intercede and veto any finalist they feel would not "raise the bar" at Amazon – even over the objections of the hiring manager. Such decisions, of course, must be well substantiated and the rationale clearly justified, removing much of the potential friction inherent to this sort of internal intercession.
Similarly, if a candidate is rejected by the rest of the interview team or the hiring manager, Bar Raisers who feel strongly about a candidate and their abilities to contribute at Amazon are empowered to act as internal advocates and assist that candidate in finding other opportunities elsewhere in the company.
Of course, raising the bar takes time; these employees can dedicate anywhere from 10-20 hours a week at Amazon, assigned to several different open jobs in addition to their own. And there's no explicit reward system or formal incentive for these Bar Raisers to get involved, nor is their participation part of the performance management process.
But with a culture dedicated to pushing innovation and consistently being the best, Amazon has no difficulty finding employees willing to make the commitment, and becoming a Bar Raiser has become one of the most selective and prestigious employee initiatives the company offers, and acceptance into this program is akin to being recognized as a 'hi-po' employee at many other organizations.
Is Your Company Ready to Raise the Bar on Recruiting?
You're probably thinking, OK, well, that sounds good in theory, but my company doesn't have the cache, resources or culture of Amazon – and no way would this ever work at most employers. If your company has a problem with quality of hires, or has a track record of performance-related issues and retention problems evidencing the fact that many might be bad hires to begin with, it might be worth thinking about instituting a Bar Raiser program of your own – and you don't have to be Amazon to make it work.
Obviously, there's no point in trying to solve non-existent problems or fix something that's not broken, so if the traditional process seems to be working, than keep on doing what you're doing.
But if you have concerns about quality of hire, then it's important to identify the sources of false-positive signals that led to making an offer to the wrong candidate, and whether the candidate's culture fit or professional skills were the primary cause of the poor hiring decision.
If bad hires are mostly attributable to skills, than this can often be solved by simply instituting a structured interview process; recruiters should partner with hiring teams and business leaders to define the skills or competencies required for the job prior to posting a job description (and ensuring that these qualifications are included, of course). If it's an issue with fit, it's imperative for the recruiter and talent organization to define the company's values and be able to identify specific soft skills or personality traits aligned with those values, vision or mission.
Once again, without providing some structure or guidance to the hiring team on what they should be looking for, no recruiter can ever expect actually consistency in their hiring process, much less consistently outstanding results. Without these, it's the blind leading the blind, and not even the best Bar Raisers can help fix these sorts of fundamental issues.
So what, exactly, can they fix?
The Business Case for Bar Raisers
Pretty much everyone thinks that they're an expert on interviewing – just ask them. Of course, most hiring managers or interviewers have an inflated view of their evaluation abilities (ironic, right?) which is why actually identifying and training real employees can help improve interviewing efficacy by leveraging their hands-on experience, organizational exposure and professional expertise to the selection process, creating consistency with every req while ensuring every hiring decision is informed by the business and best practices.
While hiring managers might be eager to simply put a minimally qualified butt in an open seat as soon as possible, this focus on short-term goals rather than long-term company health can result in an unbalanced workforce that's more a pastiche of near-term solutions than a scaleable and sustainable workforce strategy. Bar Raisers minimize this short-term pressure and replace it with screening candidates against much longer-term and more meaningful, balanced benchmarks.
For fast growing organizations like Amazon, tasked with hiring thousands of new employees every year, it's common for many hiring managers to be relatively new to the organization themselves, and less familiar with company culture or work norms than might be standard at more traditional companies or established enterprise employers.
Bar Raisers ensure that new hires align with the values and fit in with the culture of the organization, and will be able to adapt well to the expectations and environment they'll encounter on the job. These specific cultural attributes might not be as familiar to a new manager, which is why getting the input of employees who have to live with that culture every day counts.
The Downside of Bar Raisers
Successfully implementing a Bar Raiser program means, inherently, benchmarking what an "average" employee looks like as a minimum benchmark for candidate selection, and this can be nearly impossible (and highly subjective) to determine in a company with thousands of employees and hundreds of job functions.
The top 47% vs. the top 53% probably isn't that big of a difference, and given the natural bell curve distribution of employee performance, accurately making this judgement call can be difficult even for someone who specializes in workforce strategy and planning, much less a line employee with a full time job.
This leads to another concern: are bar raisers really raising the bar at picking better hires? Another well-known high tech company has started testing a slightly modified version of the Bar Raiser Program, only they will not give these Bar Raisers veto power until they can support that veto with statistically significant data proving that their hiring recommendations are better than average; basically, you can't say no unless you've got a demonstrated track record of picking winners better than other hiring managers and interviewers, and that's a pretty hard threshold for most employees to meet (recruiters included).
While it's great to assume Bar Raisers are better than the norm at selecting great team members, the statistics show that while the overall hiring decisions are improved in aggregate, not every Bar Raiser really outperforms normal hiring practices – which is why the success of these programs depends heavily on ongoing measuring and actionable analytics.
It's also important to consider the Bar Raisers involved in these initiatives represent an appropriate cross-section and provide the proper context for the specific business units and functional roles they're screening candidates for. For instance, at Google, their 50,000 global employees and disparate business units and decentralized workforce make it more difficult to implement this kind of program.
It's hard to understand how an ad support specialist in their Mountain View customer ops group can raise the bar for the company compared with a software engineer working on the next big product idea out of their office in Dublin or Bangalore. That's why any Bar Raiser Program must be able to grow and scale along with a company.
Sometimes, though, particularly in multinationals or large employers, there are roles where you just need someone who's qualified and capable of doing a job, not someone who's got any sort of aspirations for greatness or potential to impact the entire organization. There's not a whole lot of strategy involved in finding a bookkeeper, for instance, nor do you really need an "A" player to make sure that those books stay balanced and the math all works out right.
This is OK, and in fact, it's good for both the company and employee to recognize that not every new hire is going to be a superstar, and not every position requires demonstrated leadership and creativity skills or bigger picture thinking. That's why it might be a good idea to focus on building Bar Raisers in the handful of functions where new hires have the potential to make the biggest impact – and the cost of a bad hire can be more costly than other areas of the business.
Last Call: The Future of Bar Raisers in Recruiting
Introducing these programs or initiatives represent a potentially significant investment for the company, not to mention the time required by the Bar Raisers themselves. The key to consistently making great hires is ensuring consistency throughout the selection process, ensuring standardized and uniform evaluations around job-specific competencies and attributes related to culture fit. This can be done in many ways, and not all of them necessarily involve a formal Bar Raiser program.
At Procter & Gamble, for instance, this multinational CPG leader has built a culture famous for a "promote from within" mentality, where all managers are expected to have the same abilities and selection criteria as only those formally identified as "Bar Raisers" within other organizations; as P&G's internal mobility suggests, this could be more of an organizational value than structured, specific initiative and still have a big payoff throughout your organization.
What's important is that responsibility and accountability for hiring decisions are shared by more than a single person. This is why picking the right best practices for your company depend a lot on your size, stage in the lifecycle (startup vs. established, for example) and specific corporate culture.
What's even more imperative to success is ensuring that senior level leaders can commit to structured selection process and uniform hiring criteria that's driven by data, not bias, by quantitative measurement instead of simply gut feeling or instinct. That will raise the recruiting bar at any company.
Really.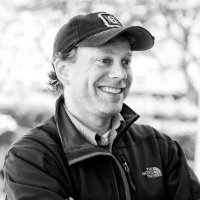 About the Author: Ray Tenenbaum is the founder of Great Hires, an early stage recruiting technology startup offering a job slate interviewing platform and mobile application. Ray has previously spent half of his career building Silicon Valley startups such as Red Answers and Adify (later sold to Cox Media); the other half of his career was spent in marketing and leadership roles at enterprise organizations including Proctor & Gamble, Kraft, Booz & Co. and Intuit. Ray holds an MBA from the University of Michigan as well as a bachelor's in chemical engineering from McGill University.
Follow Ray on Twitter @RayTen or connect with him on LinkedIn.
---
---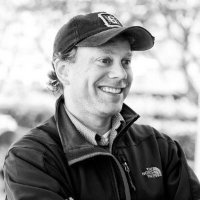 Ray Tenenbaum is the founder of Great Hires, a recruiting technology startup offering a mobile-first Candidate Interviewing Experience platform for both candidates and hiring teams.  Great Hires was named as one of Entrepreneur Magazine's Brilliant Companies of 2016 where it was ranked #2 in Business Tools.  Follow Ray on Twitter @rayten or connect with him on LinkedIn.
Recruit Smarter
Weekly news and industry insights delivered straight to your inbox.