Chivalry Might be Dead, But Candidate Experience is Not. Here is How to Get it Right in the Post-COVID World
After months of interviewing, a few weeks ago Jim Perry finally received an offer for his dream job. Jim, who asked to not disclose his real name, was asked to lead the risk management department for one of the largest new hedge funds established this year. "This is a chance to set up this function from scratch," Jim noted. "I can hire my own team and influence the risk strategy of the fund before they've made a single investment. Such an opportunity doesn't come along very often." Yet, after thinking it over Jim declined the offer. 
With unemployment levels rising to historical highs, might tempt employers to believe that Candidate Experience has lost its relevance. But a closer look at the topic suggests that deprioritizing Candidate Experience might cost employers more than might appear on the surface. 
"My interview experience with the firm left me feeling that this role might not be as central to the organization as they had originally conveyed," Jim Perry noted. The interview process had started post-COVID, so Jim had no expectations of a quick turnaround in a turbulent market. The more important point for him was that the hiring manager didn't communicate with him for a 4-week period. 
Jim points to Maya Angelou's classic words that "I've learned that people will forget what you said, people will forget what you did, but people will never forget how you made them feel." And Jim felt that the hiring manager might say that the risk strategy is critical to the organization's success, but had left Jim feeling his boss could be distracted by other projects – and when that would eventually happen, Jim would lose the support of his main sponsor within the organization.    
Here are a few common facts that companies forget when deprioritizing Candidate Experience. 
Employers Are Still Trying to Fill Over 5 Million Vacant Roles
There are, of course, pockets of the economy that have been hit hard by COVID. A number of talented people in these industries will be looking for jobs. However, hiring managers who revert to the transactional hiring techniques of the Great Recession will more often than not face a rude awakening.
If you still find that hard to believe, remind yourself that employers are still trying to fill five million vacant roles – more positions than in 2014. So, pull up your emails and memos from 2014. Did any of those emails brag about how easy it was to hire candidates?
If you could go back in time would you tell yourself to fight less for any of the stars on your team if it meant that you could save a few thousand dollars by hiring an average performer instead?
Candidates Are Also Customers
Take Graeme Johnson, for example. A few years ago, the former Head of Resourcing at the British cable and mobile provider Virgin Media, made a discovery that opened the eyes of recruiters and Talent Acquisition professionals worldwide.
He realized that the company was losing a ridiculous amount of money due to poor Candidate Experience: $5.4 million per year, just in the UK! 
Naturally, upon this realization, Johnson put in a lot of effort to measure and improve Virgin Media's Candidate Experience. But first, he needed resources for it – meaning, he had to convince the CFO. At first skeptical, Virgin Media's Chief Financial Officer had his own finance team look into it. The results were dramatic enough to convince him to grant sufficient means to Johnson to proceed.
The impact on the revenue they estimated was likely to be worse by three or four times. In fact, candidates were probably sharing their terrible experiences with their network, which could include other Virgin Media customers. And Virgin Media is not alone to come to this realization, Vodafone has had a similar epiphany. 
Consumer-facing brands might be most at risk for poor Candidate Experience going viral and impacting their brand, but even in B2B firms, many candidates apply to them from within the industry. This means that they are currently working within the same circles as your firm, and the fact that they are applying for your firm means that they are aspiring to do so going forward as well. And these folks will talk about their experience of interviewing with you down the line.
Some Things Never Change
You might think that, due to the change in circumstances, Candidate Experience has now become less important – and you'd be wrong. The Vodafone case we mentioned earlier is proof that some things never change. 
The company's efforts in the Netherlands led to their achievement of noticeable improvements, and the prevention of financial losses. 
From February to June 2020, they collected feedback from candidates throughout the Candidate Journey, reaching out to more than four thousand people. They involved hiring managers, too.
Before starting, their projected yearly revenue loss in the Netherlands was almost $380.000 due to subscription cancellations. Working on their Candidate Experience resulted in yearly revenue savings of $139.000 – a result achieved in just 3,5 months.
The Double-Edged Sword with More Applicants
You might find yourself receiving more applications for your vacancies due to higher unemployment rates. When dealing with a larger pool of applicants, it is easy for common processes to fall to the side.  
Candidates share negative experiences with their network more often than not: in fact, they do so in 72% of the cases. Research also shows that candidates are 38% more likely to accept a job offer after a good Candidate Experience, and are twice as likely to recommend the hiring organization to others, even if they didn't get the job. Your brand equity is important, and it's up to you to decide in which direction to take it.
What Are Some Easy Ways to Improve My Candidate Experience?
You guessed it, just as it was vital for Jim Perry, the way you communicate with your candidates is a big part of acing Candidate Experience, and it's even more important to focus on this in difficult times. Keep them in the loop: at what stage of the application process are they, and what comes next? It could be a good practice to send them an email after each step and to jump on a quick call with them to get their perspective.  Often you can uncover potential problems this way before you get to the offer stage.
Reaching out often is not enough – make sure you're clear in your outreach, too. Don't waste your candidates' time! Transparency was one of the 3 key pieces of advice that Candidate Experience Guru Gerry Crispin shared with the audience during a webinar interview, earlier this year. He advised recruiters to also be clear from the start when it comes to salary information. 
Giving your interactions a human touch is vital, especially in a period like the one we're currently navigating.
Be prepared during interviews, don't let the candidates feel like you've never seen their resume' and cover letter before. Be professional and friendly when you talk with them, they've probably dedicated time to prep for this interview – asking inappropriate questions or being late, among other things, would denote a lack of respect for them.
Honesty is always the best policy.  Sometimes there are valid reasons for delays in the process and it is okay to share those with the candidate.  Put yourself in the candidate's shoes and think about how you would want to be treated.  The important thing is to keep an open dialogue.
How Do I Address the Root-Cause?
And as in many issues in life, if you want to fix a problem, it's best to fix it once and for all. But how? The first step would be to implement a process to solicit feedback from candidates. Listening to what your candidates have to say about the quality of your hiring experience can help shine a light on some aspects of it that you might have never, otherwise, discovered.  Here are some questions you can ask:
Are your vacancy descriptions clear and exhaustive?

Do your candidates feel respected?

How was the communication throughout the process?

What could we have done better?
Ignoring Candidate Experience in today's market might cost more than it helps your company save. This is your chance to show your candidates, customers, and potential vendors that all those statements in your marketing brochures about your caring about them were true. This is your chance to show your true colors. It's the simple things that matter the most. Make candidates feel valuable and they will repay you many times over! 
---
Authors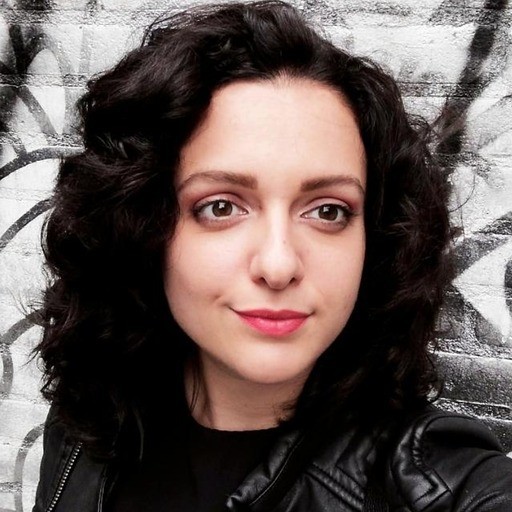 Elena Galli is the Content and Social Media Marketer at Starred, an Amsterdam-based Candidate Experience feedback analytics platform.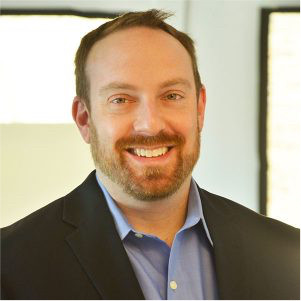 Jason Blonstein is a Managing Director at ECA Partners, a data-driven executive search, interim management, and project staffing firm.  Prior to joining ECA, Jason was at Korn Ferry.  He is an Army veteran and graduate of the United States Military Academy. 
Recruit Smarter
Weekly news and industry insights delivered straight to your inbox.