The amount of time it takes candidates to go from passive prospects to active applicants has increased significantly since the job market surplus shifted (along with the balance of power) from too many candidate to too little talent.
Despite the cutthroat competition for new hires, employers are taking longer than ever before to finally decide on a final candidate.
In the last two years alone, our data suggests that the recruiting consideration funnel shows an increase of 41%, which is a pretty stunning slowdown in the hiring and onboarding process across the board.
This poses a big talent challenge, and significant threat, to many employers, as that same data leads us to worry that many candidates might get lost or simply lose interest before finally making their way through the funnel and into our open opportunities.
Since we spend billions of dollars every year investing in increasing awareness of open jobs and opportunities through paid media like online recruitment advertising like job ads, employer branding initiatives and other spend to stand out enough to capture job seeker attention, then why, exactly, are so many employers letting that slip away by not converting more quickly?
Why do we squander speed for the sake of holding out for that perfect candidate who might be out there, but never actually is – by which time, Plan B is normally already onboarded with the other guy, anyways. It's a good question, and a deceptively simple one: why the hell, exactly, is recruiting taking so long these days?
Why are we statistically suffering such paralysis by analysis instead of having enough guts to make a choice and stick by it without second guessing ourselves? Why are we always looking out for the next hire when the right one's almost always right there?
Quality In: Why Content Counts.
Common sense (and millions of hours of shared experience) says that candidates who do more research on the company are generally better candidates and better fits. So we wondered: is there a link between the number of stops in the candidate journey and the overall quality of hire? 
In the last year, I've heard less and less about the need to find more applicants. Filling the pipeline with names for each role is no longer much of an issue.
Instead, I've been hearing more and more about the need to increase candidate quality. Sometimes, that conversation comes in the form of "fit" and sometimes in the form of "length of interview process." Sometimes it's just a conversation about hiring developers in San Francisco. But the issue is the same: how can we get better candidates and improve quality of hire?

Of course, too few companies actually do the hard work to report back into their ATS the quality level of most of their candidates, so trying to determine what channels are driving quality is nearly impossible. Instead, we were looking at an interesting metric: the number of candidates per hire for each channel.

What we're looking for is the relative density of candidate quality. So if Channel A has 100 candidates per hire and Channel B has 20 candidates per hire, Channel B has a far higher density of quality candidates (we are assuming a company only hires candidates of quality).
Quality of Hire: The Glassdoor Effect.
In evaluating a huge retailing and logistics company, someone who hires blue and white collar candidates all across the country, we discovered that candidates from Glassdoor were being hired at a significantly higher rate than outside of Glassdoor.
While I can't reveal numbers, the relative density of candidates from Glassdoor was 60% higher than from outside of Glassdoor.
At the same time, candidates from Glassdoor also made twice as many stops through the consideration funnel as those outside Glassdoor.
While this says positive things about Glassdoor, the potentially more important takeaway is that there's a clear correlation between the amount of content a candidate consumes about the job and brand within the consideration process and the candidate's quality level.
The more content a candidate reviews and considers before applying, the higher the likelihood that they will be deemed a higher quality candidate and hired.
When I first reviewed the data, I assumed that this was mostly for higher-status roles, where candidates tended to be more selective about where they applied. But this client hires a huge number of entry-level and blue-collar workers across all channels.
While we intend to look at this result across multiple companies to confirm its validity, this is a strong first indication that content drives quality candidates. Not that we ever really had any doubt.
Read more at Meshworking from TMP Worldwide.
---
---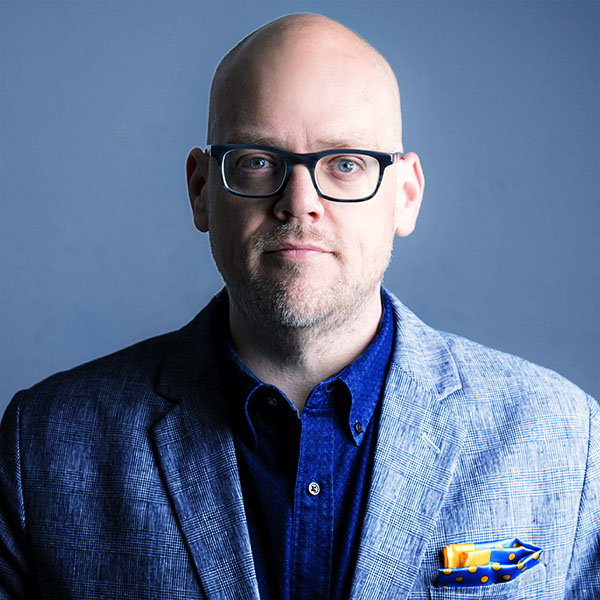 It's very possible that the rumors are true and that James Ellis was a mild-mannered digital marketer who was bitten by a radioactive recruiter six years ago and now has strange new powers. But what we do know is that James is a leading voice in employer branding, developing and activating dozens of brands of every size, running The Talent Cast podcast for more than three years, writing the Employer Brand Headlines newsletter and writing for a number of industry publications. His mission is to evolve the conversation around recruiting and hiring. He is currently the Director of Employer Brand at Universum. He lives in Chicago with his wife and daughter.
Recruit Smarter
Weekly news and industry insights delivered straight to your inbox.