While we're presently one of the "it" professions, there's still nothing easy about being a recruiter – or sourcer, talent advisor – or all other variants of our job title.
There's no formal education. There's barely any training.
Yes, there are several fantastic user-driven communities and a soupçon of "professional certifications," but there are also an inordinate number of misconceptions surrounding what it takes to be strategically and tactically successful.
In a profession that combines sales, marketing, a little bit of human resources and far too much "subjective vibe," this has always baffled me. As an engineer who crossed over to our dark side decades ago, the "architectural elements," the rules that link together these elements and the processes that drive innovation have always baffled my engineering mind.
Why? Because the early-career engineer learns rather quickly that structure not only begets function, but that the elements upon which the structure is built profoundly impact structure and function.
I know this sounds a smidge academic, but I'll explain in a bit. Nonetheless, this concept has been one of my driving principles to give back to our community for over two decades.
Generalized HR training and development aside, there has always been a lack of investment from organizations into recruitment *cough, cough, um…* talent acquisition.
By investment, I mean anything related to innovation, creativity and outlook of the profession. Add in the current state of our economy, and it has never been harder to be an exemplary recruiter.
For the past 15+ years, our profession has ridden a tidal wave of advancement in employer branding and technology, making it much easier to find and attract potential future employees. We've been able to pick and choose who we wanted to interview and pass them along to hiring managers as fast as we could.
Frankly, the ball has been in our court since I opened my LinkedIn account on February 6, 2004, as user number 204,092 (there were less than 1 million "registered members" at the time).
Companies once boasted about their "intellectual" interview questions (interpreted today as "ridiculous and meaningless") and arranged loop and panel interviews which took longer to complete than refinancing your house.
Hiring managers demanded "thank you" notes from candidates and lowballed them as a badge of honor to be bragged about as a sign of "leadership." The employer, the hiring manager and the recruiter were in control. It was common to see "thought leadership" discussing "how to prevent people from applying."
I kid you not; this is the profession we've grown up in.
If you are still waiting on that "thank you" note and wondering why people are ghosting your interviews, then you don't get it. If you believe that job seekers are here for your amusement and bank account, then you never will get it. And if you think you can fake your way through talent acquisition, this post isn't for you.
I need to break something to you – the wave that's been growing larger over the past 18 years has crashed onshore.
In the wake of its destruction are lower application rates, more demanding job seekers, confused hiring managers and talent acquisition is bearing battle scars.
With more jobs available than people, people are now in control – no matter how much we denigrate their behaviors and actions in our online comments. The recent shift in the market isn't a fad, it's our new reality. And thanks to the increasing number of early retirements and declining birth rates, we will be living in this reality for many years to come – not to mention the Great Resignation.
With these changes circling us, have you wondered why recruitment hasn't changed in response?
I remember the glory days of LinkedIn, Indeed and other job boards turned-career-destination sites. I appeared on conference stages worldwide having large "fireside chats" with the community about ways to think and act more strategically about the people we coveted.
Heck, this was also the period when many made a living simply by teaching recruiters how to use LinkedIn – because it worked!
Back nearly 20 years ago, LinkedIn was the new kid on the block. It was the shiny blue object that we all had to have. Free resumes posted online with direct access to easily message people? No 100 phone calls each day?
Take all my money, LinkedIn. Please.
This is exactly what we did. Employers emptied their pockets for the most expensive license in our industry. A yearly license ultimately escalated to costing more than my annual mortgage.
We lived, breathed and died everything LinkedIn. It was our inbound recruiting drug of choice.
Unfortunately, we also believed everything they told us. We were led to believe that everyone is on LinkedIn and that people will see every message we send them. These are "quality" people they claimed – all the profiles are of real people. Send more InMails, give LinkedIn more money.
And we did – even though the product had never shown us the data to validate its claims. Since you asked, here are 81 reasonably current LinkedIn statistics. Not all are ugly but if you ponder most of them, I dare you to drink the blue Kool-Aid as your sole daily elixir.
Employers continued to invest in a solution that has created more problems – can you say InMail? – than solutions and made sure it was the only thing we used by slamming dubious metrics on us and forcing us to create a return on their large LinkedIn investments.
Think cost-per-hire but for recruitment technology.
It was all a big trap. We've sent InMails until we wore the writing off our keyboards. The people we covet are responding at a lower rate – and are even publicly lambasting our profession.
Even worse, when we complain to LinkedIn about quality and algorithms, we're told everything is righteous according to the Terms of Service – and many of us are placed into LinkedIn jail.
In the present day, companies are continuing to invest more money into inbound recruiting solutions, like a consumer-based LinkedIn, while expecting the exact same response rates and engagement. Please, may I have another! I'm sure the Marquis de Sade would like to have a word with you.
Recruiters are unique creators who enjoy routine and habit. In an industry that is constantly evolving and changing, so many hesitate to stray from their comfortable routine. Their employers are likely no different – "Have you searched on LinkedIn yet?"
For the greatness of our profession, this mindset needs to change.
A core group of people within the global recruiting community have been talking about this need for change for 20 or so years. Yes, we have employed inbound recruiting strategies because, at the time, they worked pretty well.
But we also spoke about humanity, engagement, branding and data-driven methodologies – all core tenets of a more effective recruiting strategy.
Recruiters need assistance removing the shackles of single-minded inbound recruitment strategies. The entire profession needs to shift its mindset to a more proactive, human and data-centric approach with investments into solutions that will take you outside of your safety harness and into an uncharted treasure trove of untapped people.
It's time to start investing in outbound recruiting.
Outbound recruiting isn't new and "shiny" like LinkedIn, but it's highly effective in a candidate-driven market. It's a mindset and an array of skill sets recruiters and organizations need to adopt if they want a chance to excel in this new and often unrecognizable economy.
Remember when we were all scared that robots were going to take our jobs? Heck – we even had a person versus machine contest at a conference (by the way, Randy Baily won). Headlines splashed across industry publications that "…the end of sourcing is near!"
Today, sourcers and recruiters are more in demand than they ever have been. With the advancement of machine learning (ML) and advancing artificial intelligence (AI) technologies, sourcers and recruiters can now be connected to more potential future employees than ever before.
ML and AI are at the forefront of Outbound Recruiting, not to be feared but embraced and assessed. These will ultimately be part of a platform solution to make our jobs easier, more focused and more human.
I'm fine with ML and AI being the logos on the capes we wear because we're now entering an era where we control these as instruments for change, not as our eventual replacement.
Outbound recruiting is the destination for our profession, and it's not all about sourcing. ML/AI not only makes it easier to find people but also to differentiate and engage them. We constantly struggle to engage people and pique their interest, yet it's exceedingly difficult to improve without measuring performance.
Rather than focusing on arcane and performance insipid metrics like cost-per-hire and time-to-fill, very few TA teams measure far more telling metrics such as response and conversion rates down to the granular level.
Why? Because without the right type of technology and planning foresight, it's darn near impossible to deliver. No wonder why "spray and pray" – whether via platform messaging or 100-calls-per-day – is a commonality. It's easy and feels like work, but it obfuscates our true mission and professional ethos.
Time is our most valuable asset, and it's time we learn to spend our time wisely. We're an inherently hard-working bunch who are not necessarily looking for ways to make our jobs easier but more targeted and efficient.
With this new human and data-centric era upon us, the rabbit holes we enjoy exploring for data will still be here but we need companies to continuously invest in outbound recruiting solutions that allow us to add to the models.
Embracing ML/AI means dramatically reducing the time-consuming and tedious tasks of reviewing resumes and profiles while enabling sourcers and recruiters to concentrate on engaging and communicating with those targeted to increase the likelihood of successful hires.
Outbound Recruiting opens the doors for conversation and eliminates the sloppy behavior that comes when deadlines are tight and responses are minimal.
Here's the bottom line: This Era of Outbound Recruiting combines strategy, sourcing, engagement, data and integrations. It's the arsenal needed to accelerate the luck and the timing sourcers and recruiters need to find the right person and deliver the right message at the right time – not the same message deployed on the same platform at the same time under the same constraints as everyone else.
Outbound Recruiting is a fundamental new movement that needs to be embraced if sourcers, recruiters, talent acquisition departments and companies want to see hires who deliver.
---
---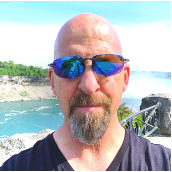 Steve Levy is a globally recognized sourcing and recruiting innovator, writer and speaker, and tireless supporter of ERE, SourceCon and other global talent acquisition communities. He is the Manager of Technical Recruiting at Zip.Co, a globally growing "Buy Now, Pay Later" technology company. Steve used to have hair, but has replaced this with tattoos and a dry sense of humor.
---
Recruit Smarter
Weekly news and industry insights delivered straight to your inbox.