According to a survey done by Software Advice to understand Glassdoor's impact, almost half of 4,633 respondents use Glassdoor at some point in their job search; so you'll want to fill it with things that will resonate with the talent you're trying to hire. This is where enhanced profiles on Glassdoor come into play. The Glassdoor Enhanced Employer Profile allows companies to showcase open jobs, share videos, feeds of their social sites and photos that reveal glimpses into company culture.
While your Glassdoor account manager can help you maximize your employer branding efforts and optimize your profile, here's some steps to take to help ensure content success:
Stay Consistent: While this is a 3rd party site, once you create our profile it's also another career property that should have a similar feel to your other managed career properties. Your brand tone should be the same as your career site & social properties, using the same taglines, phrases, etc.
Keep it Clean: Don't over-clutter your page with busy images and unnecessary words.  Before you publish, go through  your draft word-by-word; read it aloud & see what can be cut.  Typically, at least 10% of what we write can be eliminated without disrupting the message we're trying to share.
Take Full Advantage of the "Why Work for Us" Section: You can create up to five sections to share the things that make your workplace.  Share what makes your company a great place to go to work, highlight projects and teams within your company, and share diverse initiatives of your company.
Glassdoor had a very interesting article on companies that are really nailing it with their employer profiles; it's worth the read.  As part of the AT&T's organization, I'm partial to that profile – but there's several really good examples but also highlight the advice above.  They have clean, compelling messaging and images.  They use photos, videos, and catchphrases to draw in their audiences. What does your profile say about you?
Driving Employer Brand Transparency With OpenCompany
If you'd like Glassdoor to be able to showcase your employer brand, you can purchase Employer Branding and Recruiting solutions to help promote your organization's talent story.  But you can now also benefit from its new "OpenCompany" initiative.
You can obtain an OpenCompany profile badge as well as access to exclusive Glassdoor promotional opportunities by completing 5 steps:
Update the company profile – just the basics details, company description, mission and related companies.
Add 10 pictures – What Glassdoor wants you to add to your Employer profile are photos that offer a behind-the-scenes look at your workplace (e.g. your office, break room, etc.) and are reflective of your company's culture.
Get Reviewed – This is, after all, rather the point of the site.  From your Employer profile center, you can use an email template with a request for reviews and even upload an email list to send directly from the employer center. You can also use the tips shared in the last post "Does Glassdoor Really Matter?" to help you create a communication and advertising strategy that works for your employee population.   But however you do it, at least one review is a must to earn the transparency badge.
Respond to those reviews As previously mentioned, in order to really capitalize on the reviews you've solicited, it's important to make sure you respond to reviews left by your employees.  Klout thinks so too, which is why you must respond to nearly a dozen of them in order to gain status.
Promote your Glassdoor profile with a badge on your site or blog. While it's a bit of promotion for Glassdoor, true; it also says to candidates you have nothing to hide when it comes to hearing it directly from your employees.  See the image on the right for an example of one of the badges you can add to your site:
And lest you think that you can get around actually sporting the badge on one of your career properties?  You can't.  Glassdoor requires that you list the URL of the site you have it embedded on and requires a performance check be done (for transparency's sake, of course).
You should shoot for OpenCompany status on Glassdoor.  Not only is it just good business that's likely to improve your candidate experience (because, let's face it, even if your reviews aren't stellar it shows you're owning the employee experience which puts you above half the competition); but as with most memberships, OpenCompany participation comes with perks and benefits.
For starters, you'll gain an exclusive badge that shows your commitment to transparency.  At the time of program launch, over half a dozen heavy-hitting companies are expected to have met membership requirements – so, there's definitely a "cool kids club" factor working for it.  Additionally, by taking advantage of OpenCompany's complimentary homepage and newsletter promotion, members will be able to enjoy additional ad placement opportunities.  More opportunities for exposure leads to more opportunities to snag the talent you've been trying to hire… and the fact that it's at no additional cost? Even better!  But most of all, it's another opportunity to keep your talent engaged (existing & future).
Openness and transparency are 2 of 5 key drivers for employee engagement; by participating in the OpenCompany transparency program, you're sending a clear message to the world that what your employees think matters to you and you want your future employees to know it.
Talk about a culture win.
Editor's Note: Keeping with the spirit of transparency, please note that Glassdoor is a marketing partner of Recruiting Daily. While they had nothing to do with this post (we keep editorial and sales separated), we'd encourage Recruiting Daily readers to register now for our upcoming webinar, Learn the Secrets of Building an Employer Brand That Attracts Top Talent, sponsored by Glassdoor. Full transparency: it's going to be awesome. Click here to register now.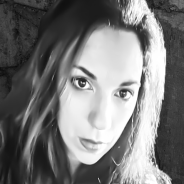 About the Author:  Crystal Miller is a strategist with AT&T and has nearly a decade of recruitment marketing and digital strategy experience. In addition, she has led both the internal HR function for a regional $350MM business and the largest real estate recruiting practice for the leading single-site search firm in the United States.  Miller has worked with start-ups to Fortune 5 companies to create and execute compelling recruitment marketing & employer branding campaigns.
She has been a reliable expert source on the topics of talent attraction, talent acquisition, talent management, and digital strategy for multiple media outlets including CBS, Hanley-Wood, Mashable, and ABC. As an industry leader, she is recognized for expertise in recruitment, recruitment marketing, social media, social communities, talent pipelining, and digital strategic solutions and speaks globally on the same.
Follow Crystal on Twitter @TheOneCrystal or connect with her on LinkedIn.
---
---
Recruit Smarter
Weekly news and industry insights delivered straight to your inbox.