Throughout the U.S., hiring qualified teachers is akin to finding a needle in a haystack.
That's because the number of teachers applying for positions isn't keeping pace with the growing number of job postings, which is causing significant shortages.
This situation is not new as all 50 states plus Washington, D.C. have reported a shortage of teachers since 2005. However, the Learning Policy Institute estimates there could be a nationwide shortfall of 112,000 teachers by next year.
School districts across the country are struggling to grow their candidate pools, and they're challenged with filling hard-to-hire teacher positions in subjects such as math, science, bilingual education and certain foreign languages.
Yes, the race to quickly identify, hire and onboard the right educators is on — and innovative school districts are turning to new methods and technology to help.
Whether you work in education or manage people processes for other tough-to-hire industries, learning how successful school districts use data and technology to improve their hiring and retention processes can help you as you seek to improve your own.
Time to double down on recruiting efforts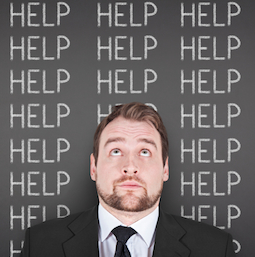 When shortages strike, the competition for that small pool of superstar candidates heightens. That's why it's critical to invest more in recruiting efforts.
As an initial step, work with your team to develop effective recruitment plans — including scheduling regional job fairs, and searching for applicants on relevant job boards, and partnering with education preparation programs — to build your candidate pipeline. And while slow to adopt social media as a recruiting resource, school districts now are turning to sites such as LinkedIn and Facebook to scout for teachers.
The easier you make it for active and passive job seekers to find your available positions, the greater your candidate pool will be.
Here are some other steps that might help you in your efforts:
1 – Get organized
Once you begin building your candidate pool, keep it organized.
For savvy school districts, transitioning scattered and often manual people processes into one digital hub has been a game-changer. They can manage everything from job postings and interview schedules, to reference checks and diversity reports in one place.
Organization drives speed in the hiring process, which is vital in a competitive hiring scenario where you have shortages. Research shows that if it takes more than 30 days to make an offer to a candidate, the odds of them rejecting that offer go up by 60 percent.
2 – Use data to make hiring decisions
Candidate interviews play an integral role in hiring, but they don't always paint the full picture.
Some school districts are going beyond vetting qualifications and conducting interviews, relying on predictive analytics to determine a candidate's likely influence on student achievement.
Through research-based assessments, school districts gather data on each candidate and can statistically determine if they have the right skills, cognitive abilities and attitudinal factors to be a fit. The most effective teacher candidate assessments are backed by decades of education research and data studies of several diverse school districts.
3 – Assessment info can help improve onboarding, too
In-depth information provided by candidate assessments can help in the onboarding process, too. It gives you a better sense of the person you're hiring and how they respond to different methods of training and information delivery.
While much of the focus in staff shortage scenarios is placed on recruiting talent, learning how to retain that talent is imperative. Retention starts with a positive onboarding experience that goes beyond basic orientation and completing employment paperwork.
According to SHRM, employees who attended a well-structured onboard program are 69 percent more likely to remain with that employer for three years. Well-structured onboarding helps new hires acclimate to the social and performance aspects of their job so that they're well-prepared to dive into their new roles quickly and effectively.
4 — Professional development for teachers DOES matter
In addition to candidate vetting and onboarding, school districts that thrive when it comes to retention are using data to develop personalized professional development plans. Advanced technology used in these districts analyzes student performance data and teacher performance data to customize professional development offerings for each teacher's needs.
This type of personal attention aides in retention and has a tremendous impact on student outcomes. Some reports show teachers who receive substantial professional development can boost their students' achievement by more than 20 percentile points.
Their solutions might be your solutions
While these are only a few ways school districts are addressing the current teacher shortage, they are some of the most impactful. The good news is this: other industries can easily replicate these approaches to help in their hiring and retention efforts.
---
Authors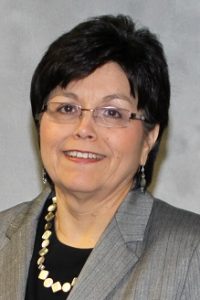 A 33-year veteran educator and HR leader, Melva Cárdenas held roles as a teacher, principal, and HR executive director in Midland and Round Rock Independent School Districts, both in Texas, and currently serves as a field supervisor for an educator certification program and a strategic education advisor at TalentEd. Since retiring from the public schools in 2008, she served as director of educator certification at the Texas Education Agency (TEA) and executive director for the Texas Association of School Personnel Administrators (TASPA). Melva earned a Bachelor of Science in elementary education and a Master of Education in school administration from Sul Ross State University in Alpine, Texas. She holds Texas educator certificates in elementary grades 1-8 with Bilingual and English as a Second Language endorsement and mid-management administrator. You can follow her on Twitter @MelvaVCardenas or connect with her on LinkedIn.
Recruit Smarter
Weekly news and industry insights delivered straight to your inbox.