Taking off the blinders
As kids, we often heard, "Sticks and stones may break my bones, but words will never hurt me." And sure, this might be considered a decent way of reframing childhood bullying at the moment, but it's problematic in the long run. By completely overlooking the lingering impact of verbal insults and taunts, we inadvertently accepted that words don't matter, something that couldn't be further from the truth. This is increasingly apparent in recruiting, where communication directly corresponds to the decision to hire one candidate over another.
Intent vs. perception
At Oleeo, we wanted to know how pervasive the problem is, deciding to partner with University College London to conduct the first large-scale statistical linguistic analysis of male and female resumes. We studied some 200,000 across multiple industries and found the results were staggering. Women defer to softer words like "volunteer" and "organize," while men stress powerful proper nouns and nouns. What's more, this demonstrates that even when resumes are anonymous, with gender removed, there's a potential for unconscious bias based solely on the language used.
On the flip side, without even intending to, the words used throughout recruiting materials like job descriptions and ads can also skew hiring outcomes in favor of one population over another. So in posing the question, do words perpetuate biases unconsciously through recruiters? The obvious answer is yes. To begin to solve for this, mitigate issues of partiality and improve candidate experiences, consider taking the following steps:  
Focus on real titles: 

People react differently to different words so choose wisely. In fact,

research shows that male-oriented titles

sometimes prevent women from applying to specific jobs. Gendered ideas permeate our brains from an early age so skip anything with an obvious connotation such as "superhero" or "ninja" in favor of more descriptive titles like "specialist" or "project manager." Doing so will expand your reach to more job seekers and ultimately, increase the odds of gender diversity.
Fix your pronouns: 

As our understanding of gender evolves, so does the language that surrounds it. So rather than "he/she" or "her/him," avoid gender entirely. Instead, rely on "you" and "they/their." Here's that approach in a sentence: "As Product Manager for Company, you will be responsible for r product positioning, including articulating customer challenges and solutions

."

Also, "They will supervise the processing of global requests from the project's inception through completion, working business clients and other stakeholders."
Skip the superlatives:

 

One LinkedIn study

found that "In the U.S., women on average include 11 percent fewer skills than men on their LinkedIn profile, even at similar occupations and experience levels." In being less promotional, women become less likely to connect with skills described as "expert" or "superior." If more women held "leading" positions at "world-class" firms, we wouldn't need to have this conversation. Rather than alienate this talent pool, who often favor a workplace that puts teamwork above competition, steer clear of this exaggerated language.
Limit what's "required": 

The confidence gap mentioned above tends to follow women throughout their careers.

Take this example from Hewlett Packard: after reviewing records, the company found that female employees would only apply for a promotion when they believed they met 100 percent of the qualifications list for the job. Men would apply when they thought they could match 60 percent of job requirements. As such, try developing job ads that emphasize only what's necessary.

Look

to technology:

So now that you've checked the boxes, it's time to incorporate these learnings into your overall recruiting strategy. And what better way to do that, than with a solution that uses intelligent algorithms to screen candidates and make

prescriptive recommendations

based on the data. This helps ensure equal opportunity across your applicant pool while maintaining compliance and monitoring for any gaps in diversity. With this level of insight, you can make more informed hiring decisions, free from the trappings of unconscious bias.
Increased diversity isn't apt to happen overnight, though there are measurable steps we can take to expedite improved results. Changing the way we talk to candidates represents a considerable step forward, provided you make the time to sit with your communication style and how candidates perceive your positions. From there, you can move ahead, without blinders, knowing that every candidate you encounter arrived free and clear and of their own volition (and hopefully, far away from any playground bullies).
For more ways to reset and remove bias from your recruiting process, download "Diversity Hiring: A Guide to Gender Blind Recruiting and Overcoming Bias:" https://info.oleeo.com/diversity-hiring-guide-to-gender-blind-recruiting.
Editor's Note: This post was sponsored by Oleeo, and RecruitingDaily received compensation for publishing this post. 
---
Authors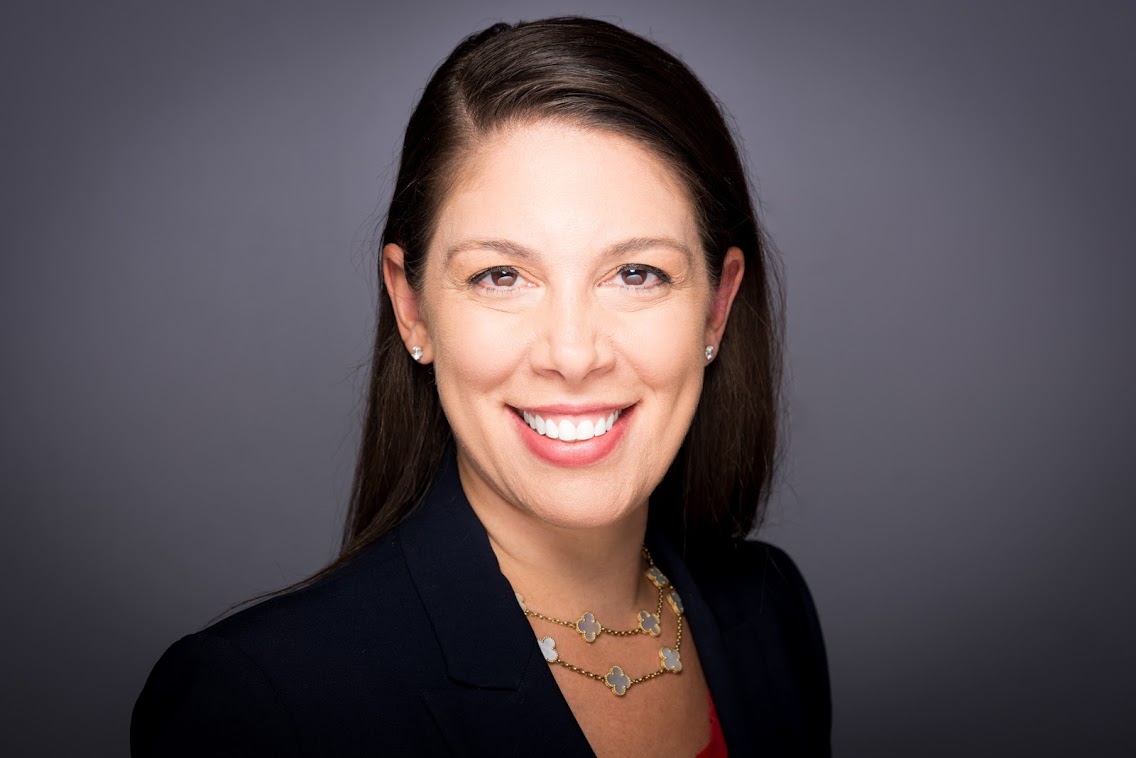 Jeanette Maister is Managing Director and Head of Americas at Oleeo. At Oleeo, Maister drives growth, influences the product and helps customers leverage technology to transform their recruiting efforts.  Prior to Oleeo, Jeanette spent most of her career as a recruiting practitioner holding leadership roles at Credit Suisse, Lehman Brothers, IBM, and Gartner. A graduate of Washington University in St. Louis with an MBA in Management from Columbia Business School, Jeanette was recognized as a 2018 IT Women of the Year finalist. She also received the Stevie silver 2017 Female Executive of the Year and the 2017 SmartCEO Brava Award.
Recruit Smarter
Weekly news and industry insights delivered straight to your inbox.