Uber's Next Revenue Source: Staffing
As Uber gears up towards it's IPO (initial public offering), it is seemingly on a quest to become the Amazon of services, having expanded beyond ride-hailing to freight hauling, food delivery, and electric scooters. Uber Works will let companies recruit short-term workers such as security guards and waiters for events, the Financial Times reports.
While not necessarily attacking the bread and butter of staffing agencies, Uber is committing to doing more than some on-demand workforce companies such as TaskRabbit; instead of offering an extra pair of hands to consumers to help with house cleaning or building flat-packed furniture, Uber Works is pitched as a business-to-business service. As a business-to-business service, the company which transformed the global taxi industry is now taking aim at Uber-izing side hustles.
As the ride-hail company has quietly been developing a new short-term staffing business to expand its "on-demand" model into additional types of temporary work, what is to suggest that it stop with banquet servers, taxi drivers, or security guards? After all, Uber can argue its model, a model where self-employed people decide when they want to work via an app, provides workers with greater flexibility, and that workers have spoken favorably of the set-up in surveys. Such an augmentation of their existing on-demand businesses could help further inflate the company's valuation, especially as Uber prepares for a rumored IPO.
Uber Works could become another potential source of income for the millions of drivers who are contracted by Uber; they can already supplement or replace their driving by taking jobs with Uber Eats, the company's on-demand food-delivery service. It could also provide a fresh angle for critics who claim the company misclassified its drivers as independent contractors, denying them benefits like health insurance and minimum wage.
Side-hustles such as the ones Uber already operates and optimizes are one thing, but could they be an untapped opportunity for businesses who wish to maximize margins and reduce the necessities of employee benefits? Could they allow businesses to instantly scale up and scale down depending upon the amount of work or labor needed?
Disrupting Staffing
As the company gears up for its initial public offering next year, Uber is clearly trying to diversify its business. In the last year, Uber double-downed on multi-modal transportation with the acquisition and deployment of JUMP bike-share. In the last month, Uber deployed electric scooters in Santa Monica, Calif.
So why not disrupt the staffing agency model?
Conceivably, Uber Works would use its algorithm to book the most qualified workers available within minutes for waiters or bartenders to pitch in at the last minute for an evening of work, or those algorithms could optimize much more.
Could Uber Disrupt Low-Wage Jobs?
Consider the echoes of workers who are placed by staffing agencies into these mostly low-wage jobs. Sometimes placed for a day or a week, but even months or years, after millions of full-time positions, were shed when the Great Recession began a decade ago, the U.S. economy is rebounding, in part, on the backs of temp workers who have helped to fill in the gaps.
And it's at a rate suggesting they are not only increasing — but are increasingly permanent.
"This is absolutely the new frontier in the American labor force," said Keith Cunningham-Parmeter, a labor and employment law professor at Willamette University in Oregon, who has studied how companies such as Amazon and Uber employ people.
These workers represent the backbone of the U.S. workforce, holding an integral role in the country's ever-evolving, on-demand economy — and whose precariousness has left them vulnerable to a system of exploitation and abuse, advocates say.
Think about how Amazon, IKEA, and others utilize this on-demand labor. They are hired in temporary roles alongside full-timers, boxing up online orders, putting together car parts, making the flimsy aluminum trays sold in dollar stores or whatever else is needed in a pinch.
But… it's not just limited to low-wage jobs.
Taking Aim At Specialized Work
An NPR story from earlier this year talked about how a law firm set up a futuristic model for how to get legal work done. It relied heavily on new kinds of work arrangements. Lawyers, or rather contractors are hired by the hour started in groups of 30 to 80. Take a look at LinkedIn, and you'll see attorneys who work at the same firm for decades, but not in this model. Tenure might last a few days for the workers there today.
The division is a kind of like a processing center, using artificial intelligence tools and cheaper lawyers to speed up the handling of routine tasks, such as sorting and tagging documents. That frees other lawyers to focus on more high-end work, much the same way that Uber's algorithms route the most efficient or optimal route to get to a rider.
If this can happen to lawyers and attorneys, it's emblematic of the kind of contract work expanding into every corner of the economy. Machines are siphoning off basic tasks, and temporary workers allow flexibility to size up and down. In the legal field, there are online platforms that match freelance lawyers with clients. It's like dating profiles, but with customer reviews and billing assistance. The legal job market, in other words, is fragmenting, and with it, its workforce.
If Uber and Amazon can optimize their temporary employee needs to scale up and down for low-wage jobs, and if traditionally higher wage jobs can be siphoned off and optimized as well.
Mobilizing Invisible Workforces
After the Great Recession, the temp worker industry snapped back with the rest of the economy — to more than 3 million workers in July of 2018, according to federal labor data compiled by the W. E. Upjohn Institute for Employment Research. That was a net gain of 481,400 jobs.
Some studies indicate that freelancing, independent contracting and temp work are on the rise, although most Americans still hold traditional, full-time employment. In July, "temporary help services" workers made up just over 2 percent of all non-farm jobs in the country, federal data show.
What is noteworthy remains the prevalence of such temp workers across a range of industries. No longer are they merely office workers answering phones — they're packing boxes and operating machinery in warehouses, and employed as security guards, janitors, and nursing assistants. A 2016 study by Harvard and Princeton researchers dug into federal employment numbers and found something striking: "94 percent of the net employment growth in the U.S. economy from 2005 to 2015 appears to have occurred in alternative work," which includes temp workers, on-call workers, independent contractors, and freelancers.
A Market for the Uberization of Work
A recent NPR/Marist poll finds that 1 in 5 jobs in America is held by a worker under contract. Within a decade, contractors and freelancers could make up half of the American workforce. Workers across all industries and at all professional levels will be touched by the movement toward independent work — one without the constraints, or benefits, of full-time employment.
Currently, 1 in 5 workers is a contract worker, the poll shows. According to economists Alan Krueger and Lawrence Katz, the percentage of people engaged in "alternative work arrangements." Freelancers, contractors, on-call workers, and temp agency workers grew from 10.1 percent in 2005 to 15.8 percent in 2015. Their report found that almost all, or 94 percent, of net jobs created from 2005 to 2015 were these sorts of impermanent jobs.
If there ever was a business case in Uber spreading from ride-hailing to staffing agency, it's this state of impermanence. Add to it statistics from American Staffing Association, which represents many of the country's 20,000 staffing and recruiting companies, says that about one-third of workers are eventually offered some type of permanent position by a client. But a 2017 report by the advocacy group the National Economic and Social Rights Initiative says that four out of five workers never saw a temp job lead to being directly hired.
Grow to the IPO
As Uber reportedly heads for an IPO, its food delivery arm is now valued by Morgan Stanley and Goldman Sachs at a hefty $20 billion, and at just three years old, it's expected to become profitable before the ride-sharing service (which is valued at an estimated $120 billion altogether) does. It will serve 70% of the U.S. by the end of the year, targeting smaller cities and suburbs for expansion.
The considerable amount of customer data Uber Eats collects from its estimated 8 million-plus users (Uber does not break out the number of users of its food delivery service from users of its ride-share service) means that it has unique insight into what kinds of foods are rising in popularity, and it's capitalizing on that knowledge to expand its business.
By uncovering opportunities actually leveraging big data, Uber is using its economy of scale to influence both the restaurant and hospitality space while simultaneously continues to work on unprofitable self-driving technology. And it signals something even more radical. Uber isn't afraid to disrupt their own business.
---
Authors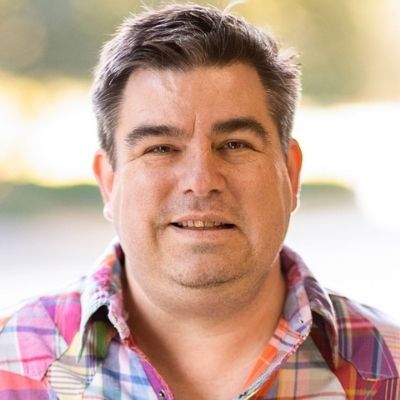 As a Talent Acquisition Partner at McAfee, Brian Fink enjoys bringing people together to solve complex problems, build great products, and get things done. In his recent book, Talk Tech to Me, Fink takes on the stress and strain of complex technology concepts and simplifies them for the modern recruiter to help you find, engage, and partner with professionals.
Recruit Smarter
Weekly news and industry insights delivered straight to your inbox.