Walking into a room with literally a thousand HR technology vendors can be, to say the least, overwhelming. There's a hum similar to a venue before a concert with a thousand mini conversations. As I aimlessly navigated the paths between booths with faux flooring, I can't help but notice the spectacles. The guys dressed as carrots and sharks, the Mardi Gras themed two story booth and even puppies. Yes, live animals made their way to the floor this year.
I'm not terribly surprised. I've seen all kinds of spectacles – in years past there were booths that felt more like Cirque du Soleil shows than business centers. What did strike me is how little I could gather about what these companies fundamentally do despite a booth that's larger than most apartments in Chicago. As someone completely embedded in this space, I feel like that shouldn't be so hard. I read more than the average practitioner. First, because that's my job. The second and real distinguishing element is simply that I have the time most practitioners don't to read, search and talk shop. Yet, in this buzzing chaos, I'm still not sure where to start.
Putting myself in the shoes of a practitioner, I can't imagine how they self-select which booths to visit or how to identify what technology resolves their core problems. I can appreciate the big box store approach to tech and I'm thankful to be a part of this event because it's a once a year opportunity to see a really eclectic group of services in one place rather than setting up a hundred demos to half listen to at our desks. Yet, if I had to guess, I'm sure most of them end up going to visit with their current partners and getting a lot of the demos by unintentionally wandering into a booth for espresso that ends in a demo.
Spectacles work, after all.
Small Talk and the Next Big Thing
Of course, these visits to the expo hall are punctuated by parties and networking galore. That buzz doesn't die down the second the expo hall closes but rather make it's way to the bars and restaurants as we catch up with the people we always run into online but rarely in real life. After spending a day looking at technologies, it's pretty natural that our conversations go to the best, worst and brightest. In the first 24 hours of arriving, I believe I was asked at least 30 times what technology I was most excited to see. Who I thought would be the next big thing.
Initially, I have to admit, I was a little stumped. Sure, I have my favorites in certain categories but I see them all the time. I know what they're doing and while it's exciting in the context of their future and I'm thrilled for them, I'm not going to tout it as the next big thing. After a few drinks, my conclusion was simply that I'm just not interested in the next big thing. I know that's not a popular answer and it definitely created some awkward pauses but it's the truth. My #truestory, as Zeller would say.
Sure, it's awesome to have these conversations about people management of the future and see these bots and visualization tools that are taking people teams that are already light years ahead and pushing them forward. But in reality, that's not most of us. Businesses with 500 or less employees make up 99% of employer firms in the US.
What I'm most interested in seeing are the solutions that help the 99%. The solutions that deliver smart data, better fundamentals and process that support the humane treatment of candidates and employees. Solutions that help us become better communicators and solve the black hole of the job search from both the recruiting and candidate site. I mean, we treat dogs on the street better than we do most candidates with simple acknowledgment and that's a real shame.
Face it. What good is data visualization if we don't have data? What good are all the bells and whistles on your CMS when we can't even convince a candidate to apply? I'm more interested in technology like TextRecruit that's letting hiring conversations happen in a trackable way via text and delivering 100% open rates. Yes, 100%. No matter how witty your subject lines are, you aren't getting that kind of delivery.
Or ZipRecruiter that's ending the black hole apply by simply telling candidates when jobs they're interested in are posted and texting them when the employer is looking at their resume. Seems simple but communication is very simply the #1 thing for candidates – the more the better. On the recruiting side, they're ending spray and pray limbo, too. They deliver candidates in hours instead of 30 day packages.
Bottom line, I'm excited about the technology that delivers more humane treatment to the humans we attract and employ in the 99%, not the one that delivers a tech stack of acronyms and buzzwords that the 99% doesn't totally understand. I hope practitioners on the floor today do the same – looking past some of the bells and whistles and trying to find the solutions that help people relate, connect and communicate in the same language.
Katrina Kibben is the Managing Editor of RecruitingDaily
---
---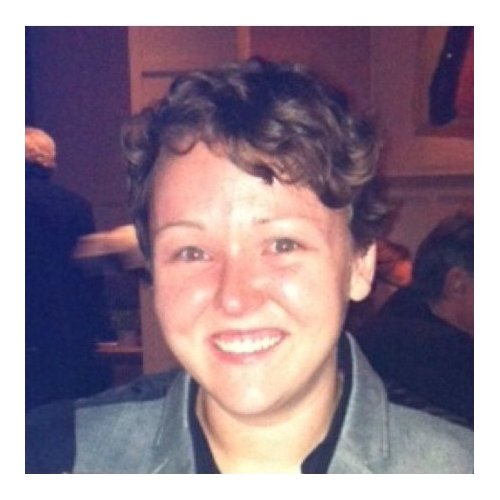 RecruitingDaily contributing writer and editor.  I am a storyteller. A tactical problem solver. A curious mind. A data nerd. With that unique filter, I work to craft messages that strategically improve the perceptions and experiences of our clients, the people they employ and the candidates they wish to attract. I methodically review and collect research and insights to offer solution-based recommendations that meet the one-off, and not so one-off, recruiting and employer branding problems of today's global employers.
Recruit Smarter
Weekly news and industry insights delivered straight to your inbox.