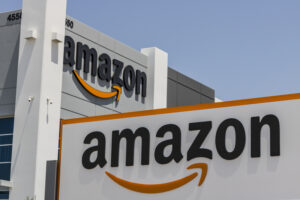 We've all been witness to the bidding frenzy by cities wanting to become Amazon's second home.
Lured by the promise to hire 50,000 workers with salaries at $100,000 annually, and an investment of $5 billion in new construction, 238 cities from around the U.S. and Canada have submitted proposals to entice the retail giant.
We have seen offers of impressive incentive packages with multibillion dollar tax incentives. The mayor of Kansas City ordered 1.000 items on Amazon and posted reviews on all of them. Birmingham, Alabama placed giant Amazon boxes around the city. The city of Stonecrest, Georgia even offered to make CEO Jeff Bezos its mayor and change its name to Amazon.
The bidding war in this unique corporate expansion strategy finally came to a head with the October 19 submission deadline. Now, the competitors remain in a holding pattern until Amazon announces its choice for HQ2 sometime in 2018.
But, what will this mean for recruiting? 
Amazon HQ2 brings great promise to the winner, but ….
The opportunity to grow your labor base, attract upscale and well-educated residents, enjoy an influx of economic activity and tax revenue, and get on the map as a much coveted "tech hub," is highly attractive to most cities and states. Then there is the huge billion dollar construction investment creating tens of thousands of additional jobs in construction, rental properties, retail, leisure and related products and services.
But once the back-patting stops, the less-than-stellar realities begin to emerge: An influx of 50,000 largely white collar workers and their families can lead to a rise in housing costs, making rents and new home ownership less affordable for many lower income wage earners.
This scale of gentrification can easily displace mom-and-pop stores and public schools could quickly become overcrowded. There would be pressure on public transportation, traffic-clogged roads and bridges, and expensive infrastructure improvements – all at taxpayer expense.
In addition to the problems mentioned above, your all-powerful new resident brings something else: A major disruption to the local workforce.
Who wouldn't want to work at Amazon, right? Local employers looking to hire and retain reasonably priced professional talent will be under intensified pressure not only for tech talent, but also in marketing, sales, logistics, finance and all the other areas where Amazon will staff up.
6 talent acquisition ideas if your city has a real shot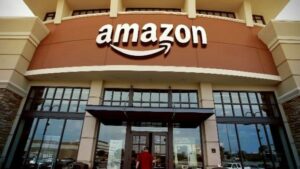 Amazon has very deep pockets and is in the enviable position of not having to report high margins. Since this is probably not the case with your company and you are already dealing with a tight market, you need to act now so you can continue to attract new talent and retain current employees in your new hyper-competitive hiring environment.
Here are six (6) ideas to keep in mind:
Retention is big, so consider moving to more of a remote employee model to accommodate for the demand for flexible schedules. Being receptive to a remote model can go can a long way to address the skilled labor shortage as many highly experienced candidates (think Baby Boomers!) are looking for jobs that allow a more balanced lifestyle.
Invest time in enhancing your employer brand. With one of the brightest brands in the world in your backyard, the bar will be officially raised. Make sure your openings are posted on the right job boards, social media,  and news feeds. Strive for a tech-savvy workplace and take a thoughtful look at perks and benefits. Be flexible on qualifications and pay. Standards will change. Tout your company's benefits.
Focus on on-the job training. Developing internal training and development programs can be an attractive incentive, especially for millennials and college students, and is an effective way to broaden your skilled talent pool.
Look to recruit talent from other cities. Strengthen programs to attract talent from other areas by partnering with universities and vocational schools and offer quality internship opportunities.
Assess your Applicant Tracking System (ATS). New technology and automation is transforming how teams recruit. When hiring managers are hindered in their ability to zero in on problems in the candidate pipeline, you can bet that your ATS is not up to par.
Make better use of your data. Data collection and analysis is the bane of existence to more than a few HR teams. With the challenges ahead, make sure you have a qualified individual on the team who understands how to deliver the kind of predictive workforce planning to deliver what your business needs.
Staying competitive for talent in the shadow of Amazon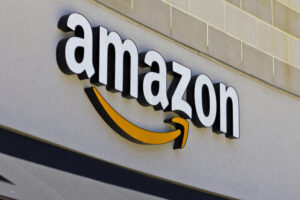 We can't deny the many benefits of becoming HQ2, but the potential downsides are very real as well – particularly as it impacts your employee retention and pool of potential candidates. Message to recruiters: Take this challenge to heart and have a pro-active, well thought out plan in place so you can stay competitive in the shadow of Amazon.
My prediction? Think Uber Test.
Being a disruptive company, Amazon is looking for a market that can support disruption:
A steady supply of college-educated labor;
A pool of existing tech and professional talent; and,
A high mix of IT/Engineering talent from a large existing or growing base of tech companies.
I'll defer to the experts, but my bet is that the new Amazon headquarters will end up in either Austin, Atlanta, or Denver.
---
Authors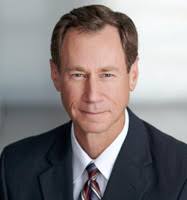 Mike Starich is the former CEO at Orion Talent, a provider of skilled talent acquisition, recruitment optimization and military hiring to businesses in manufacturing, supply chain, energy, healthcare and more. Prior to joining Orion in 1992, Mike served in the Marine Corps for seven years as a flight officer and Marine officer recruiter.
Recruit Smarter
Weekly news and industry insights delivered straight to your inbox.