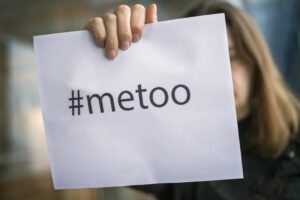 #MeToo.
Not a day seems to pass without new sexual misconduct allegations coming to light. Even as I write this, my Twitter feed is filled with posts that yet another high profile male figure has been accused of inappropriate behavior with a woman.
As issues of exploitation of women continue to come to the forefront in the workplace, politics, Hollywood and beyond, it's disheartening not only for women but for our male colleagues as well.
Yet sadly, it's not surprising.
I feel this frustration, especially as a female leader in the recruitment and technology space, two industries that have long been male-dominated. I've certainly heard my fair share of inappropriate comments, and have a game plan when I attend conferences and other events.
While I hate needing a strategy for this, I ask myself the same questions beforehand: Who's going, what will be involved, how late does it go, and will I be safe? And while I'm fortunate that my experiences haven't entered deep into #MeToo territory, there are so many others who can't say the same.
An October survey of more than 900 adults conducted by The Wall Street Journal and NBC News, revealed that sexual harassment remains prevalent at more than two-thirds of American companies. Even more startling is that nearly half, yes half, of women said they've been the object of an unwelcome sexual advance or harassment.
Despite our anger and frustration, I'm hopeful that as the stream of #MeToo stories continues, the impetus to make real change will stick and, as things hit closer to home, we won't become numb or take a step backward in fear to avoid each other.
All of this is especially true for us Talent Management and Talent Acquisition professionals. In our people-focused industry, we especially have an obligation to take the steps needed to break the chain and discourage this behavior.
As we face this watershed moment, we need to confront these challenges head on from several different angles.
Recruiters: This is on us, too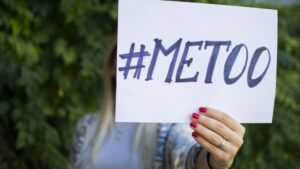 Now is the moment, more than ever, to hold ourselves and our clients to the highest professional standards.
Dana Shaw-Arimoto, founder of consulting and advisory firm Phoenix5 LLC, agrees that it's the recruiters' "responsibility to ensure that they are putting people into environments in which they will feel safe, valued and able to thrive," and that they need to thoroughly vet clients before making a placement.
After that initial assessment, it's even more crucial is to stay in touch.
JJ Hurley, CEO of GDH Consulting concurs, adding that "recruiters need to maintain constant dialogue with candidates and employees regarding their experience and working environment."
#MeToo means we move forward, not back
As more stories come forward, and we know they will, you need to avoid the fatigue that may come with the constant flood of news. Move forward in a mutually respectful and professional environment by encouraging women (and men) to continue to assert themselves, speak up in all situations and demand equality.
At the same time, men (or anyone in the shoes of the offender) need to be honest with themselves about what's appropriate. This doesn't mean avoiding women altogether for fear of being the next accused — that won't get anyone, anywhere — especially as our workforce becomes more diverse.
Hurley adds that, "when respect is offered to all employees, the environment should not produce the opportunity for exploitation."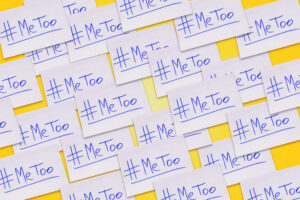 Shaw-Arimoto recommends a simple strategy to keep yourself in check by asking this:
Would I treat a family member the way I'm treating a client, prospect, partner, internal colleague, etc.? If the answer is an emphatic 'NO,' think again about your own behavior."
3 simple actions you can take — right now
While it seems overwhelming when you look at sexual misconduct and harassment issues as a whole, there are plenty of actions that recruiting professionals can take right now to ensure that all the talk leads to real change:
See it, say it — If you see something happening that shouldn't be, speak up. Protect people around you, including those you place on assignment. Adds Shaw-Arimoto, "NEVER look the other way, if you know the environment or hiring manager are toxic, you have a moral compass and need to use it!"
Encourage clients to leverage new strategies — The recent spate of allegations has opened a new set of options when it comes to sexual misconduct prevention, awareness training and response. As many policies and procedures are outdated, recommend your clients and partners take advantage of, as Shaw-Arimoto says, "anti-sexual-harassment training and hands-on situational role-playing, that actually teach people how to handle various situations, not just how to identify them." We're also seeing companies leverage new technology to address the issues at hand. The women's communication platform, Mogul, recently launched Safety@Work, a new tool that lets employees anonymously report incidents of sexual harassment and sexual assault to multiple HR leaders and stakeholders at one time. Navex Global also offers an app that provides a confidential communication channel for reporting misconduct.
Be upfront – When working with new clients, ask them what programs they currently have in place to combat potentially hostile environments — and don't leave any stone unturned. Rhona Driggs, President of Volt Consulting Group, recommends recruiters "ask for copies of harassment policies, and gain an in-depth understanding of the exact training provided." Other strategies include checking Glassdoor posts to see if there's been any issues, or performing a Google search to see if lawsuits have been filed against the company.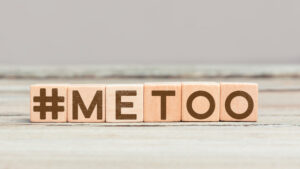 Despite all that has happened (and most likely will continue to occur), I'm hopeful that no matter the industry, sunlight will be the best disinfectant to stop these issues cold.
Let's face it — equality isn't just about equal rights for women, it spans race and sexual orientation as well. This kind of behavior has been tolerated for years and years, so let's make sure it's an issue that future generations will never have to deal with again.
As recruiters we're in a unique position to make change. Let's seize it — now!
#MeToo
---
Authors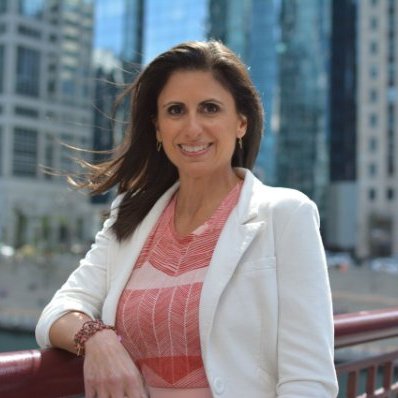 Leslie Vickrey is a marketing expert and business advisor who began her career with McDonald's Corporation and Junior Achievement. However, after serving as head of marketing for Spherion's technology division, Leslie quickly found her niche. Today, as CEO of ClearEdge Marketing, Leslie works closely with leaders in Talent Management and technology to drive business results with strategic marketing programs. Leslie's passion for creating meaningful connections extends beyond ClearEdge. In 2013, Leslie Co-Founded ARA, a group dedicated to attracting, retaining and advancing women in tech. She's also on the Board of Directors for i.c.stars and Chicago Innovation; was recognized by The Blue Sky Vault, Blue Network, featuring 100 of Chicago's most compelling innovators and entrepreneurs; is part of UIC Entrepreneurship Hall of Fame; and was named one of the 2016 Enterprising Women of the Year. Follow Leslie on Twitter and LinkedIn to discuss all things Marketing, HR and leadership.
Recruit Smarter
Weekly news and industry insights delivered straight to your inbox.