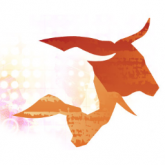 When Bullhorn radically revamped their product suite with a sleek new user experience designed explicitly to create end user efficiencies recently, it was a clear signal that the technology gap between third party and corporate recruiting systems was radically narrowing.  The cost of entry, including on-site implementation, configuration and testing, of most enterprise grade systems made legacy platforms a luxury limited strictly to big brands with big budgets.  That left the staffing market largely untouched, and Bullhorn has long been one of the only technology vendors explicitly innovating for the third party recruiter – a fact that has allowed them to acquire an impressive market share, particularly after acquiring Maxhire and Sendouts, their two biggest competitors for agency systems spend.
Last week, Bullhorn announced that it had teamed up with LinkedIn on an official integration between LinkedIn Recruiter and the Bullhorn applicant tracking and candidate relationship management suites, news that the gap between agency and internal had, technologically speaking, had finally been closed.  According to a Bullhorn spokesperson,
"Users of the Corporate and Enterprise editions of the Bullhorn ATS/CRM who use LinkedIn Recruiter Corporate or Professional Services edition will be able to view a candidate or client's LinkedIn records within Bullhorn.  And while in LinkedIn Recruiter, Bullhorn ATS/CRM users will be able to see whether or not the LinkedIn contact has a record in Bullhorn, via an "In Bullhorn badge.  Eventually the integration will include bulk linking and InMail viewing capabilities, which will make this whole process very seamless."
In other words, LinkedIn is finally entering the agency ATS and CRM market, and also acknowledged the key that the often snubbed third party recruiter represents to their continued growth and viability.  The fact that they chose to make this inevitable, and surprisingly late, market move as a partnership with another system rather than as a pure, proprietary play speaks not only to the strength of Bullhorn's system and share of market, but also to the fact that LinkedIn has finally recognized they're serious about serving the staffing market.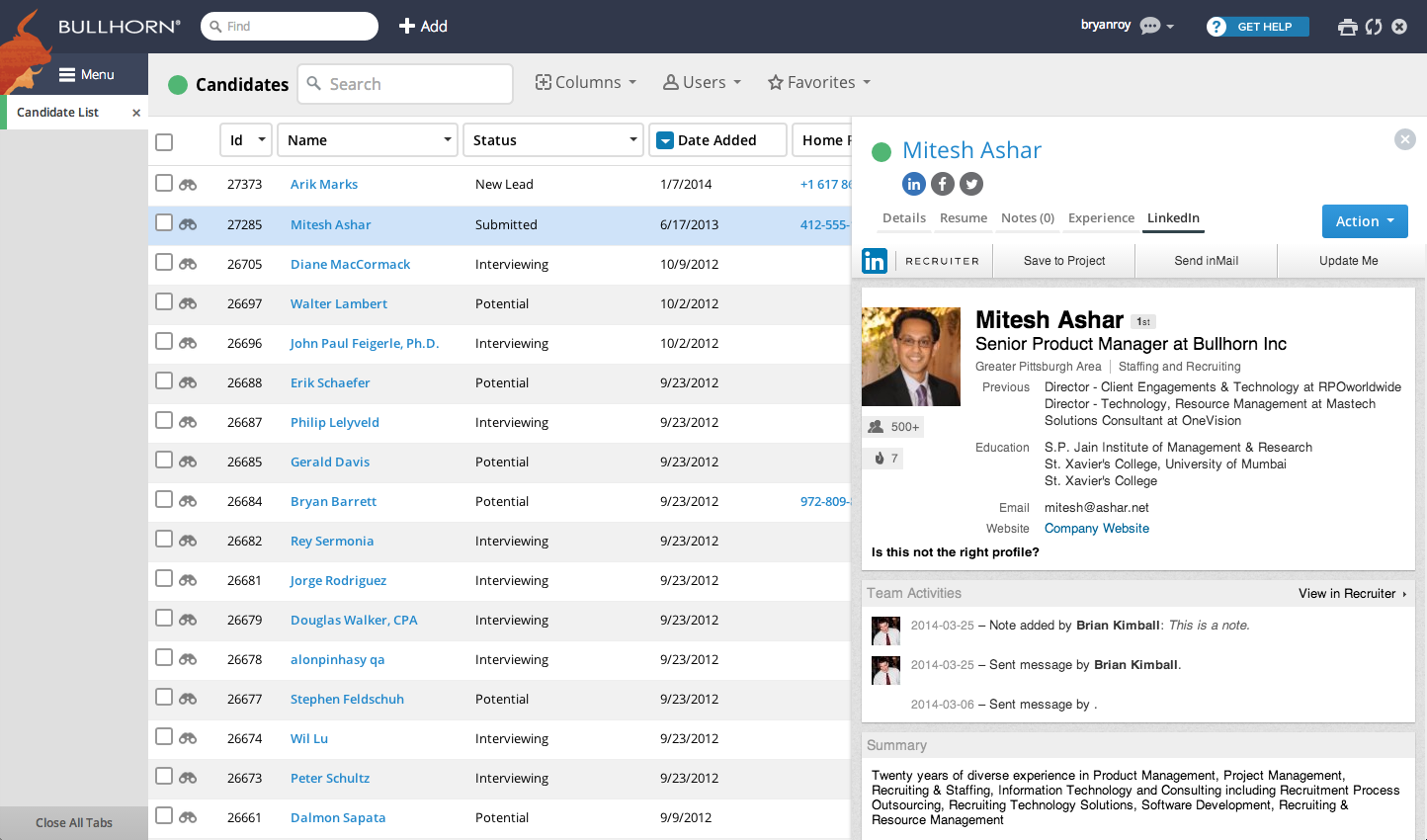 Staffing, Social & Systems: A 3rd Party Invitation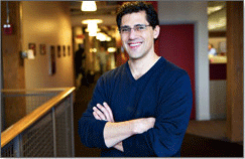 Recruiting Daily had the chance to speak with Bullhorn CEO Art Papas ahead of last week's announcement, news which represents, for Papas at least, the realization of a long-term vision.  "The integration is something I've wanted to do for a long time; it's something the product team over at LinkedIn has wanted to do for a long time," Papas said.  "We've got a great relationship with their partnership and business development teams and this is something we've wanted to do for a very long time."
Papas pointed out the fact that, for many recruiters, the LinkedIn profile has become an equally ubiquitous tool for dispositioning or qualifying candidates as a resume, and rightfully so.  The first iteration of the integration aligns with Papas' stated strategy of building the LinkedIn integration intuitively and inobtrusively, defining places in Bullhorn's application where users would otherwise have to leave the system and turn to LinkedIn.
"If you're searching and you find a resume, then you want to see LinkedIn," Papas said.  Conversely, if you're searching LinkedIn and find a candidate, you want to know if they're in Bullhorn and have access to their record quickly."  In other words, rather than relying on a point solution for LinkedIn integration, the integration here is built directly into the system of record itself – adding utility to the thousands of staffing firms and third party recruiting agencies already paying for both a Bullhorn and LinkedIn Recruiter license, saving time and streamlining searches.
Future releases of the integration already on the roadmap include synching InMail with Bullhorn's e-mailing capabilities to track, monitor and measure outreach or engagement efforts.  This also solves a longstanding need for the InMail product, which happens outside the system of record and can't be tracked or tied to a candidate's activity record.  Although, having analytics might just expose the less than impressive InMail open rate, long lambasted by recruitment marketers and direct employers alike.
This same capability to track searches and LinkedIn activity directly in an ATS also means that this integration has a strong selling point in that, finally, LinkedIn meets OFCCP documentation and reporting requirements for Bullhorn users – albeit a small sliver of the staffing segment, that's still a big deal.  With Bullhorn's CRM capabilities, the ability to align campaigns, track responses and integrate candidate records with those on LinkedIn fill a huge hole in reporting capabilities for recruitment advertising – and will likely result in smarter strategies for segmentation, spend and source of hire.
The release, according to Papas, will only be available to those users who've already migrated to Bullhorn S, and will not integrated for Maxhire or Sendouts users, which might be an additional carrot for those users still on those systems which Bullhorn seems bullish to sunset, but one that inevitably would complicate the deployment's speed and flexibility.  "It makes sense to put this integration on S Release," Papas said, noting that a third of Bullhorn's customers have already switched to the new system, and the company is continuing to roll out development and ramp up deployment in the coming months.  The LinkedIn integration, he says, is symbolic of an increased commitment to innovation, coming only 3 months on the heels of the company's most ambitious product launch to date.
"When you think about recruiters, we know from listening to our customers that they really rely on LinkedIn and Bullhorn," Papas said, "And we know that we can really wow them simply by saving them massive amounts of time.  When we show this to customers, their reaction is almost always, 'that's awesome,' and when that's the reaction, good things will happen.  Customers hire us to make our lives easier – and now that we've done this, we've got to keep trumping it.  LinkedIn is a start, but we know that we have to continue to innovate and do cool things which continue to delight our customers."
---
---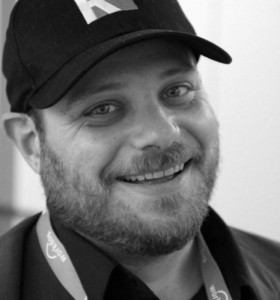 Matt serves as Chief Content Officer and Global Thought Leadership Head for Allegis Global Solutions and is a partner for RecruitingDaily the industry leading online publication for Recruiting and HR Tech. With a unique background that includes HR, blogging and social media, Matt Charney is a key influencer in recruiting and a self-described "kick-butt marketing and communications professional."
Recruit Smarter
Weekly news and industry insights delivered straight to your inbox.