The tech industry's long-standing diversity problem is no secret, especially when it comes to engineering. Despite the recent focus on diversity, equity and inclusion (DEI) initiatives, tech companies still have significant room for improvement. A report on Diversity in Tech found that nearly 65 percent of women and non-white tech workers experienced some form of bias in the workplace.
When it comes to career advancement, 32% of women and 38% of workers from underrepresented racial groups do not believe they have the same advancement opportunities as their colleagues. In addition, only 25% of workers reported their leadership teams to be "very diverse." 
The 2020 protests for racial justice prompted organizations to take a closer look at their workforce composition. Despite the economic fallout from the pandemic, the number of DEI-related job postings grew by over 120% between May and September of 2020.
A survey within this time period revealed that 91% of IT leaders said that DEI will be a priority in 2021. But by June 2021, only 45% of tech workers reported an increased focus on diversity and inclusion efforts at their organization. Similar trends continue in 2022 with 73% of respondents saying there were no Black leaders on their teams. 
The data is disheartening, to say the least. Fortunately, DEI is increasingly becoming a priority for job seekers and, in a candidate-driven market, this means organizations now believe they must make serious progress in their DEI efforts to snag top talent. 
Why Do Engineering Teams Need Diversity?
The short answer is that diverse teams consistently perform better. A 2019 Gartner study found that diverse teams are 12% more productive than homogenous teams. People from different backgrounds—including age, gender, race, ethnicity and cultures—bring diverse ideas and perspectives. Diverse teams also reduce bias by often adopting a multi-view approach to problems.
They  are uniquely adept at problem-solving, resulting in better decision-making and profitability.  
A diverse team also promotes an inclusive work culture and environment. When people feel included, they are more engaged and perform better. Lastly, diverse engineering teams build products that consumers can relate to more easily as they see their identities and cultures reflected in their interactions with the brand. This, in turn, fosters a virtuous cycle – enabling tech companies to design solutions and products that are universally accessible. 
So how do you start building a diverse engineering team?
4 Steps to Building a Diverse Engineering Team
Rethink Hiring Practices
Evaluating your hiring practice is the first step to building an inclusive team. Traditional hiring processes are rife with practices that promote stereotyping and unconscious bias. Here are a few ways to make your hiring process inclusive: 
Inclusive Language

– Whether in  job descriptions or within the company, it is crucial to consciously choose inclusive language. Oftentimes, bias is seated within language, discouraging talented candidates from underrepresented groups from applying. Adopting inclusive language allows you to reach a wider talent pool and highlights your commitment to providing equal opportunities

. By using inclusive, gender-neutral language for job postings, you not only prioritize minorities but also challenge biases that are embedded in your hiring process. 

Consistent Processes –

 A consistent process ensures that all candidates receive the same treatment during recruitment. This might look like providing objective assessments and interviews for all candidates. However, consistency doesn't mean rigid – offering candidates reasonable accommodations will ensure that it is accessible to all, e.g., closed captioning for those hard of hearing

. 

Hire for Skill – 

A

degree-based hiring approach disproportionately eliminates

76% of Black candidates and 83% of Latinos.

In contrast, a skills-based approach overlooks the economic backgrounds and is fair to all applicants. You also open up your pipeline to non-traditional candidates when you hire for skills. By providing them with real-world situations, you can condition your candidates to perform better at their jobs. Similarly, during the interview, focus on the engineer's roles and responsibilities over credentials. 

Choose a Diverse Interview Panel

– Regardless of how unbiased your interview panel is, if it's homogenous, you run the risk of alienating candidates from underrepresented communities. 
Look Beyond Referrals – Source and Network Proactively 
The number of women and individuals from underrepresented groups in tech and engineering is remarkably low. According to the U.S. Equal Opportunity Commission Bureau, Black, Hispanic and Indigenous people account for just 16% of the tech worker population, Asian 14% and women 25%.  
Diversity sourcing requires a deliberate and proactive attitude.  You need to look beyond traditional job boards, referrals and other social media communities.
Creating tailored Boolean search strings to target organizations for Black and Latinx tech talent like ColorStack, Code2040 and National Society of Black Engineers, groups for women like Women Who Code, LGBTQ groups like oSTEM and veteran groups like Vets Who Code will help you narrow your search on specifically underrepresented groups. Networking with historically black colleges and student unions can help, too. 
Minimize Bias with Skills Assessments
Traditional coding assessments or take-home assignments require input from hiring teams and engineers. This can allow bias to creep in and negatively impact a talented candidate's application. With objective skills screening, you can greatly limit personal or unconscious bias from seeping in. Because skill assessments allow candidates to show what they can do, hiring teams can make unbiased hiring decisions.  
Objective assessments frequently tap into artificial intelligence (AI) and are relatively insulated from human bias. This means you don't need engineers to assess your candidates' assessments manually. CodeSignal's technical assessment platform is ideal for assessing programming skills for developers in a realistic development environment that simulates what candidates will do on the job. CodeSignal's objective skill evaluations are also validated and subject to regular adverse impact analysis to ensure they provide an unbiased measure of candidates' skills. 
Foster a Diversity Culture: Retain Diverse Talent
Retaining candidates is crucial to building diverse teams in the long run. Fostering a culture of diversity and encouraging inclusive practices is critical. By centering the experiences of underrepresented groups while developing policies, you can create a workplace culture that is welcoming to all.
Ask your teams for feedback and incorporate it. Employees from underrepresented groups often feel unheard and undervalued within organizations. If you want your teams to thrive, listen to them. Also, provide opportunities for growth primarily aimed at underrepresented groups. With the demand for accessible tech, a diverse engineering team will significantly impact your market performance. 
Conclusion
The tech industry still has work to do to embrace a culture of diversity and inclusion. However, there are some promising trends and insights. Hiring diverse candidates, especially for technical and engineering roles, can be challenging. Focusing on sourcing from diverse candidate pools, adopting objective skills assessments and fostering an inclusive work environment can help organizations build diverse engineering teams that will stay on. 
---
Authors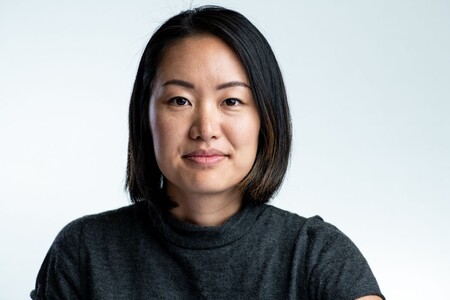 Sophia Baik is Co-founder and VP of People, Finance, and Operations at CodeSignal, a coding skills assessment platform dedicated to helping companies #GoBeyondResumes in tech recruiting. Prior to co-founding CodeSignal, Sophia started her career in investment banking at Lehman Brothers before gaining experience in marketing and operations at tech companies such as Wayfair, Zynga, and Beepi.
Recruit Smarter
Weekly news and industry insights delivered straight to your inbox.