Barriers to Recruiting Success: How the Interview Can Thwart Positive Outcomes
In August 2020, we saw an encouraging continued decline in unemployment rates in the United States (to 8.4% per the BLS) as businesses began to open back up, rehire and grow. However, we still have over 13 million Americans who remain unemployed, putting some hiring teams underwater when it comes to managing rising candidate volumes.
For many organizations, the candidate experience was already sub-optimal, with a majority of candidates not even hearing back after they apply for a job. Consider hiring managers and recruiters getting hundreds of applies for every job when they used to get ten or twenty; the candidate experience will nosedive if we don't begin to think about hiring in a new way.
One area that could really use some help? Interviews. We took a look at candidate satisfaction across the talent acquisition journey, and less than a quarter of job seekers (only 23%) are satisfied with the interview process overall. That means a whopping 77% are excited to get an interview, and then leave that step feeling disappointed!
In a study of more than 1,000 hourly candidates conducted by Madeline Laurano of Aptitude Research, job seekers cited a lack of structure in scheduling and delayed communication as key complaints, along with limited information on the next steps and expectations for the interview.
I would guess most recruiters prefer the human side of their job over the administrative, but unfortunately, one can't happen without the other. For recruiters, the reality of managing high volumes of applicants means the burden of scheduling and re-scheduling interviews quickly eats into their capacity – one global banking firm we worked with reported an average of five days to schedule an interview.
So, it took the span of a workweek for an excited candidate to go back and forth, matching availability and answering emails or calls, to finalize that interview spot – what do you think happened if one of the other jobs they applied to got back to them sooner, or made an offer?
And, on the recruiter side of it – they spent hours simply matching up calendars and leaving voicemails or sending emails, taking away from their time to support interview success with things like setting expectations, preparing hiring managers and candidates, and delivering timely feedback. I recently spoke with a talent acquisition leader whose team is now seeing 200+ applications per-hourly job.
Now, multiply this by the 30k hourly workers they hire annually – a process handled primarily by the individual hiring managers working in each location. Not only would it take a massive team of recruiters or administrative support in-store to manage just the interview process, but imagine the decline in hire quality when the administrative burden takes over (in turn, impacting other critical measures like performance, customer satisfaction, and retention).
As automation and artificial intelligence burst onto the HR scene in the last decade, we saw recruiting become one of the most apparent use cases.  But, because HR and talent acquisition professionals typically place a higher value on the relationship-building side of their jobs, there's sometimes been a fear of automation.
However, this decade's intelligent tools are evolving into proof that automation can enhance the human side of recruiting – freeing up time and providing insight that drives a more personal experience. Now, imagine that global banking client with the five-day average to schedule an interview – with the implementation of interview scheduling automation, they saw availability matching happen in as little as a minute in some cases.
With nearly 80% of interviews matched immediately through automation, imagine how much recruiter time freed up to work on strategic initiatives or the human side of their job. Automation didn't replace their recruiters; it helped them work smarter.
Whether job seekers are out of work or looking for additional work to supplement their income, we expect them to be thrilled to hear from us for an interview – but it's a daunting emotional process. The reality is, they may be going through the same process, at different stages, with different companies (maybe even direct competitors.) Here are just a few ways you can embrace automation to deliver improved hiring outcomes:
Reduced Time-to-Hire and Engagement
Whether you've found one good candidate or 50, now the back-and-forth begins – the hiring manager or recruiter calls and leaves a message with potential interview times, the candidate calls back only to get voicemail. In direct contrast to a consumer-grade experience, the candidate isn't in control.
And the amount of manual work that falls on the hiring team is untenable. By enabling interview self-scheduling, the back-and-forth on phone or email to schedule an interview – which stalls hiring and puts candidate interest at risk of moving on – is eliminated.
Self-scheduling can also reduce the stress on working job seekers when they need to step away on-the-job to answer a recruiter's call or delay accessing an email or voicemail. The candidate feels valued because their time is respected; plus, they can choose a time that works around their schedule.
Reduce Drop Out and Ghosting
The 'path of least resistance' is a saying for a reason – when candidates get stuck in a cycle of endless scheduling, they're inclined to give up entirely and engage with the opportunity that feels easier. Putting the candidate in control is the first step mentioned above, but what if we also support them along the way?
Automation is a powerful tool in sending your candidates nudges, information, and answering their questions. If a conflict arises, they don't just ghost the interview – they can re-schedule at their convenience or contact the hiring manager with ease.
Your recruiters or hiring managers aren't wasting hours reminding and re-scheduling people – they can focus on helping candidates feel prepared and engaged, instead.
Help Managers and Candidates Succeed
Let's travel a little farther away from the basics of just getting the interview scheduled. The candidate receives their reminders and a map, maybe even some of their questions are answered about attire or job expectations – but are they ready for the interview?
What are you doing to support your hiring manager – the person who might be rushing back to their office from an issue on a cashier lane or with a manufacturing line? Do they know anything about the interviewee as they dig through email to find that application again?
Remember, we mentioned earlier that candidates often feel unprepared or uninformed going into the actual interview, leading to dissatisfaction in the candidate experience. Recruiting automation can lend a hand here by serving the insight the system already knows about the candidate and the job back in a usable way – this is where integration across the entire hiring process becomes valuable.
Your candidate answered pre-screen questions, shared their experience, and probably even took an assessment – why not serve this information to the hiring manager in a way that helps them interview smarter? In turn, as an organization, you know which traits tend to translate to the best fit, performance, and retention for different roles – so why not prepare your candidate to highlight the ways they can showcase their relevant experience in the interview?
Despite the predictable, repetitive processes, planning, scheduling, and preparation for interviews can take a recruiter or hiring manager hours to do right – time they don't have. Properly done, automation takes the information you already know about your candidate and your jobs to serve up digestible insights that will help everybody feel better equipped and informed, heading into the interview.
In this way, automation makes the hiring process more personalized and human, while freeing up the recruiter and hiring manager to focus on what's important. In the long run, automating the interview process has the power to impact employee performance, retention, and career progression by finding the best-fit candidates and keeping them engaged.
---
Authors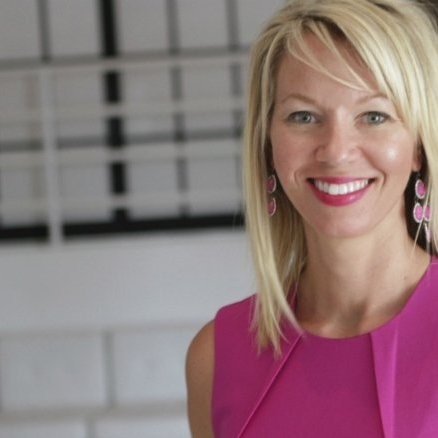 Tena Lyons has spent the last couple of decades navigating the world of tech marketing and sales, but once she landed in a job leading marketing for Human Capital Management (HCM) solutions – she was hooked. Her passion runs deep when it comes to understanding the fast-changing landscape of people and work, with a sincere belief technology holds the power to enable big changes in both the workplace and the people that keep them going – making it possible for people to live their very best lives outside of work, too.  As the Global Head of Product Marketing at Alexander Mann Solutions, Tena is leading the charge to launch Hourly by AMS with one simple goal – to make hiring easier for everyone. Outside of work, Tena can be found cheering on her kids at the hockey rink or dance studio, approving the college kid's Amazon orders and tending to the family's dogs and chickens at their home in Eagan, MN.
Recruit Smarter
Weekly news and industry insights delivered straight to your inbox.