The next big transformation in human capital management is underway, led by changes in talent acquisition. While candidate expectations are rising regarding the frequency, pace and transparency of communication in the hiring process, recruiters have not kept up.
According to two recent studies from the ADP Research Institute, there's a growing chasm between recruiters and job-seekers regarding the tools they use to find each other and what a quality talent acquisition experience looks like.
Here are key findings from those studies:
While 46% of recruiters think job-applicant tracking "works well," only 16% of job-seekers feel the same.

60% of job-seekers are frustrated over the lack of quality positions, while 52% of recruiters have a similar complaint about the quality of applicants.

73% of job-seekers would prefer at least weekly communications throughout the application process and 58 percent believe a reasonable time between an initial interview and job offer is one to two weeks.

44% of recruiters listed LinkedIn as "extremely" or "very" useful in their pursuit of new talent, yet only 19% of job-seekers felt the same when looking for a job.
The chart below highlights recruiters' and job-seekers' perspectives on the usefulness of other social media sites during the recruiting process.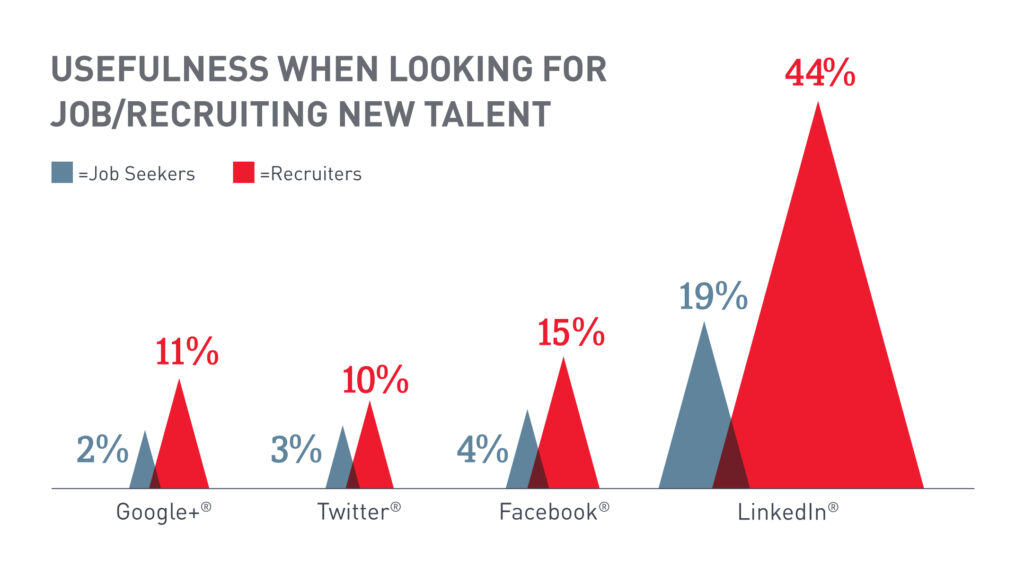 Source:Recruiting Trends, ADP Research Institute, August 2013; and Job Candidate Trends, ADP Research Institute, September 2013.
3 Strategies for Improving the Candidate Experience at Companies
While mobile job-seeking is on the rise, many corporate career sites are not mobile-enabled. According to the research, job-seekers said receiving job alerts, looking at job postings and tracking progress of job applications are among their top mobile activities of interest.
The average recruiter uses more than four systems during the recruitment process. However, only 30% of surveyed recruiters rated their current recruitment solution as "excellent" or even "very good" in providing an end-to-end process for acquiring talent.
As companies attempt to navigate changes in the recruiting process resulting from shifting age demographics, new technology tools and the move toward a consumer-style job-seeker experience, the following strategies can help to improve the recruiting experience companies offer job seekers, based on survey findings:
1. Enhance your employer brand.
Creating a powerful employer brand requires more than simply applying your logo and tagline. Your organization's brand can be built or lost during the recruiting process based on whether or not you offer high-quality candidate communications. Thoroughly consider each branding opportunity and align your brand messaging to your desired talent.
For example, you should clearly communicate which job opportunities exist as well as your company's culture and brand differentiators to job-seekers before they apply. In addition, your organization's recruiting systems and processes should distinguish your brand with high-touch outreach. This includes optimizing your recruiting process for today's more mobile-enabled job-seeker by providing mobile access to your career site.
2. Use the right metrics.
Historically, recruiters managed the talent acquisition function based on short-term results and individual transactions.  What's been missing is analysis of candidate satisfaction with the recruiting process. While metrics like time-to-hire remain important, key performance indicators that shed light on a candidate's experience could soon become competitive differentiators.
Key metrics your company can track (if it doesn't already do so) include the time that elapses from the initial interview to a job offer, the frequency of communication with candidates after an initial interview and candidates' overall satisfaction with your recruiting process. These metrics can help you refine your recruiting function to better meet candidates' evolving needs and, ultimately, attract more job-seekers with the right experience.
3. Invest in talent communities and broadcast effective communications.
Talent communities are an essential strategic investment because they create online pools of candidates with targeted skill sets. Talent communities also allow recruiters to nurture prospects until they can match them to an open position by strategically sharing updates on job openings and other customized communications.  Employers also can adopt transparent communication strategies that help keep candidates invested in their company and a specific position.
To more efficiently and effectively attract preferred talent, start by providing opt-in opportunities for candidates to receive job alerts and company information. Create talent communities for hard-to-fill areas before a position opens up to build a pipeline of active and passive job-seekers. In addition, be sure to communicate regularly with members of your talent community as well as candidates already moving through the interview process.
With this roadmap, recruiters can raise their talent IQ and start to close the gap in expectations between them and job-seekers. Ultimately, these three strategies will help empower employers to more efficiently attract, engage and nurture both active and passive candidates as they compete in the "war for talent."
Click here for the complete ADP report, The Recruitment Quotient: Raising Your Talent IQ, for the latest recruiting research and trends from ADP.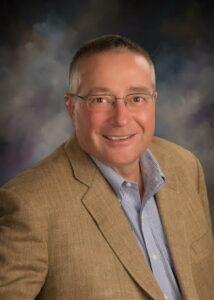 About the Author: Terry Terhark serves as President, Talent Acquisition Services and oversees ADP's recruitment process outsourcing (RPO) services, I-9 and Screening and Selection Services (SaSS), as well as AIRS Training.
Prior to his current role, Terry served as founder and CEO of The RightThing which was acquired by ADP in 2011.  Under his leadership, The RightThing became the fastest growing recruitment process outsourcing firm in the industry and was recognized by key industry analysts and media for its RPO leadership and customer satisfaction.   In 2008, Terhark led The RightThing's acquisition of AIRS Human Capital Solutions which brought game changing technology and a widely recognized recruitment training program to The RightThing. This ultimately set the stage for The RightThing's ability to create its award winning RightThingRecruit technology which was selected by ADP in 2012 as the base platform for their new ATS technology ADP Recruitment Management, which was introduced to the market in October of 2013.
Prior to founding The RightThing, Terry served as founder and CEO of Selective Staffing Inc, an innovator in recruitment process outsourcing that was acquired by Aon in 1998. From 1998-2003, Terry served as senior vice president in Aon's Employment Outsourcing Group helping the organization significantly build its market share in the human resource outsourcing industry.
Terry earned a bachelor's degree in business from the University of Findlay and was recognized in 2010, by Ernst and Young as Entrepreneur of the Year. In 2011, Terry was also appointed to Corporate Officer of ADP and is frequently featured at National Conferences and industry publications.
---
---
Recruit Smarter
Weekly news and industry insights delivered straight to your inbox.