Recruiting a group of talented and experienced real estate agents is easier said than done. HR may have an easy time finding talent, but quality of hire may be lacking if their acquisition and onboarding processes aren't structured. However, disorganization may not be what's holding you back.
7 Common Mistakes That Negatively Affect Agent Recruitment
While implementing background checks can be helpful after you find the right candidate, you need to make sure you're targeting the best applicants first by avoiding these recruitment mistakes.
1. Not Keeping the First Call Short
Unless you plan on sponsoring a new agent, the people you're recruiting should already be familiar with or experienced in real estate. While a welcome call is a great way to create interest, revealing too much too soon could make them uninterested in pursuing an in-person meeting.
This seems like a good thing because if the agent isn't interested, then it's unlikely they'll be a good fit. At the same time, an in-person meeting can give you and the candidate a better read on each other's personality, which is important when assessing culture fit or sales skills.
What To Do Instead: Use a script on your first call, so you can ask everything you need in under 10 minutes. At the end of the call, set up an in-person meeting, but don't be discouraged if they cancel. Try to set up another meeting at a later date that's more convenient for them.
2. Not Listening to Prospective Agents
When starting a new real estate brokerage, it's easy to assume that you and your agents will share similar goals or motivations. After all, you need to work as a real estate agent before becoming a broker, so you have first-hand experience with the industry and the people within it.
While this makes you a better boss, it doesn't mean your recruited agents will want the same things you wanted when you were in their shoes. Some agents are motivated by the commission split, while others want more flexibility, remote options, mobile technology, or educational training.
What To Do Instead: If you want to recruit (and retain) the best agents, ask them what they expect out of the agent-broker relationship before the initial meeting. Not only does this help prospective agents assess their fit, but it also gives you an idea of what new agents want.
3. Not Giving Agents Access to Technology
According to the real estate website Home & Money, smart homeowners educate themselves to avoid common home purchasing mistakes. If a customer asks your agent a question about the neighborhood they're unable to answer, the agent should be able to look this information up from their phone.
But, what if they don't have that technology available, even if it was promised during recruitment? What if they use a calendar, reporting system or CRM that doesn't link up with your back-office applications? It'll only make their job harder and their clients more frustrated.
What To Do Instead: Modern brokerages use CRMs, management software and a knowledge base that agents can easily refer to. Be sure to adopt this and other types of technology to save your agents time and money. Plus, you can use technology to track agents who may require coaching.
4. Not Marketing Your Online Presence
Brokers understand that real estate agents exist in one of the most competitive industries on the planet, so the only way to separate yourself from other brokerages is through marketing. If a prospective agent looks up your company but can't find you, they may avoid working with you.
Brokerages need to have a website that regularly features their agents and a social media profile (preferably on LinkedIn) that includes engaging content. You also need to explain your company culture clearly and practice what you preach, or it'll affect your reviews on job sites.
What To Do Instead: Besides making content (i.e., blogs, podcasts and videos), get familiar with search engine optimization (SEO), as it'll help clients and agents find you. Don't forget to market your brokerage using local SEO and traditional advertisements, like flyers and billboards.
5. Not Attracting Passive Candidates
Most recruiters only pay attention to active candidates or candidates who are currently unemployed and actively looking for a job. However, since the unemployment rate for real estate agents is much lower than the national average, that doesn't give you a lot to work with.
Not only that, but the best candidates tend to already be employed, since that proves they're sought-after professionals. To find passive candidates, recruiters have to contact them directly (via email, job sites or social media) and convince them to work for your brokerage instead.
What To Do Instead: When you focus on passive candidates, you open yourself up to 95-98% of the currently employed agent population. But to convince agents to switch, you need to offer better incentives – like better commission, benefits or job security – than their current employer.
6. Not Streamlining the Recruitment Process
A prospective agent may remove themselves from the recruitment process at any point, for what can be narrowed down to two main reasons: process length and incompatibility. Neither active nor passive candidates are willing to sit through multiple rounds of interviews or long applications.
To improve hiring speed, a standardized application and interview process is key. For one thing, it will be difficult for you to compare candidates who don't answer the same questions. Not only that, but an unstructured recruitment process could cause you to rely on your biases more often.
What To Do Instead: AI recruitment tools, like applicant tracking software, can prevent poor skill, experience or culture fits, but they can't make up for other deficiencies. Make sure to keep applicants engaged by responding to them quickly and updating them on the hiring process.
7. Not Using Alternative Hiring Methods
If you're using the same website to find talent but coming up short, you may need to review your job posting to ensure you're attracting the right people. Despite that, you may still run into issues if you're using the wrong job sites or attending only general networking events.
It's also essential to target niche-specific agents, as a commercial agent may not be familiar with residential properties. If you work in a special sales-based or real estate-oriented industry, consider searching for a title, mortgage, insurance or escrow agent rather than just an "agent."
What To Do Instead: To find high-quality real estate agents, try to recruit on websites they frequent, such as Zillow, Houzz, Instagram, Twitter and LinkedIn. Ask other agents to refer their friends, or speak to agents in your own network. Finally, attend agent-focused networking events.
---
Authors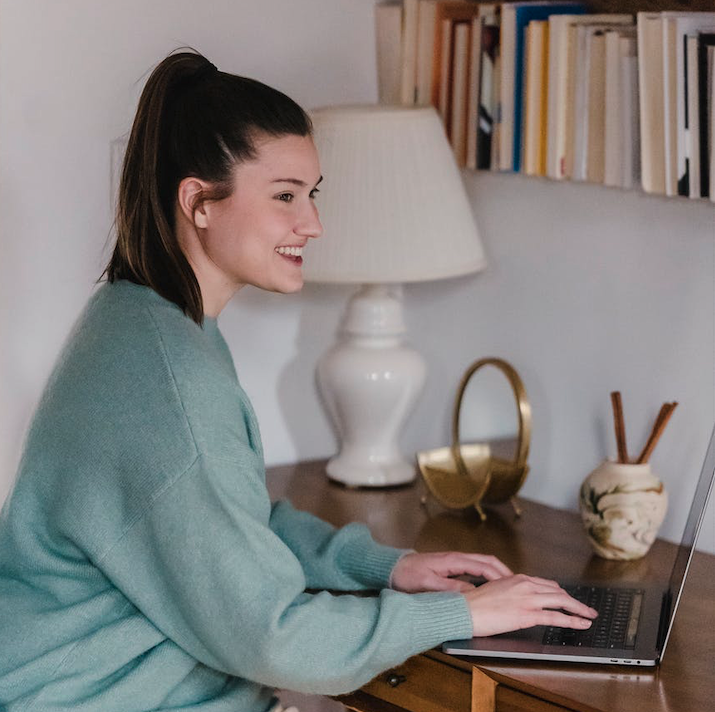 Jess helps ambitious SaaS companies with growth hacking initiatives to help rapidly scale their inbound leads and customer base. She specializes in content marketing, SEO and paid advertising.
Recruit Smarter
Weekly news and industry insights delivered straight to your inbox.