Recruiters do what they can to get the best talent on board. HR departments and employers alike will often spare no effort to ensure their hiring strategy is structured and efficient. But while recruiters may be able to fill positions quickly and easily, the quality of hires is often lacking. 
What Does "Quality of Hire" Mean?
Quality of hire represents the value added by new employees to your organization over the long term. In this context, value is represented by how much an employee contributes to the success of a company. It can also be used to assess the effectiveness of a recruitment process.
Although quality of hire has always been a concern, the pandemic has shifted the job market in the employee's favor. This is making quality talent harder to find and even harder to keep.
According to the experts at JobSage, employees judge employers and jobs based on inclusion, purpose, growth, feedback and flexibility. Quality hires won't flock to your door unless you underscore the benefits of working for you, but a hire's culture fit can't be understated.
What Do You Need to Measure "Quality of Hire?"
No business can improve metrics they can't measure. When you understand your quality of hire metric, you can pinpoint your shortcoming, which allows you to adjust your strategies and achieve the desired outcome. However, measuring the quality of hire can be complicated at best.
But once you develop a strategy, the results are worth it. Improved quality of hire scores can reduce recruitment overheads, drive revenue growth and assert the quality of your talent acquisition team. In the end, your company achieves a better overview of its hiring process.
To make sure the best candidates are on board, businesses must examine, track and measure the quality of hires over time. This includes data that isn't directly tied to your hiring strategy.
How do you Measure "Quality of Hire?"
The quality of hire metric is made up of several other metrics in the pre-hire and post-hire stages. Here are the most important metrics that help you assess the quality of your hires.
Pre-Hire Metrics
Time to Hire:

Evaluates the number of days since candidates entered the pipeline until their offer acceptance date. This locates inefficiencies in the recruitment process.

Source Yield Ratio:

Evaluates a lead's effectiveness. Measures return on investment.

Hiring Velocity:

Evaluates how long it takes for an applicant to get to different parts of the hiring process. For example, how long it takes for a candidate to be interviewed.

Time to Fill:

Evaluates how long it takes to fill a (usually urgent) open position.

Interview Scores:

Evaluates a candidate's performance in an interview. Recruiters typically make their own scoring system based on pre-selected criteria.

Cost Per Hire:

Evaluates how much a company's recruitment process costs.

Talent Assessment Score:

Evaluates how well an employee may perform in their new role. You can use Applicant Tracking Systems to help you assess resumes.

Recruiting Experience:

Evaluates the candidate's experience throughout the process.

Offer Acceptance Rate:

Evaluates hiring offers vs.

acceptance rates

. This can help recruiters address issues related to compensation, benefits, or work-life balance.
Post-Hire Metrics
End of Probation Review:

Evaluates whether a candidate is comfortable in their new role. This metric can also evaluate how a new hire feels about your onboarding process.

Time to Productivity:

Evaluates when a new hire achieved maximum productivity.

Job Compatibility:

Evaluates how suitable a new hire is for a role. New hires should be asked how well the job aligns with their expectations and their career trajectory. 

Onboarding Survey:

Evaluates if a new hire has gained the needed skills for their role.

Hiring Manager Satisfaction Survey:

Evaluates if a hiring manager feels the new candidate is appropriate for their role. This helps determine improvement opportunities.

360-Degree Feedback:

Evaluates gaps in a person's perception of themselves.

Rewards and Promotions:

Evaluates a new hire's career trajectory. A person who receives a lot of rewards and promotions is more likely to stay in the company.

Personality Assessments:

Evaluates cultural fitment, performance, and trainability.
While you don't need to apply all 17 metrics, it's better to use as many as possible. The more you know about your hiring process, the easier it'll be to improve, adjust or scrap altogether.
What Can Recruiters Do to Improve Their Quality of Hire Metrics?
Knowing what data to use is a great start, but your HR department also needs to simplify its workflow. Employers should equip their recruiters with tools that streamline the process.
Simplify Hiring Workflow With Assessment Software
Most HR staff have enough on their plates, so adding more steps to the hiring process could cause your talent acquisition strategy to suffer. You can streamline their workflow by expediting the screening process and analyzing job conversion rates. Be sure to reward your recruiters!
Re-Training HR Staff Using Education Tools
Hiring managers won't be aligned with your quality of hire goals unless you train them. You can bulk train your HR staff by using collaborative learning tools like Teachfloor. In fact, learning in a group can help your employees retain information, especially if there's a review process.
Initiate Cognitive Assessments With a Virtual Assessment Platform
A psychometric test can measure an individual's aptitude, traits, intelligence, behavioral style and abilities. If the methodology is sound, businesses can use recruitment tests to match employees to roles. Cognitive assessment can also determine culture fit and behavior.
Create Non-Bias Technical Tests With Testing Automation
If you're hiring for a skilled role, administering a paid skills test can help you find qualified hires immediately. Then, recruiters can issue another paid test to candidates that reach the interview stage. A second test can ensure that candidates stay honest when taking the first assessment. 
Conduct Social Listing With Social Media or Surveys
Listening to your candidates is the best way to deliver what they want. Your competition is already adjusting to current hiring trends and so should you. If you notice that you're missing out on hires due to pay, benefits or culture, improve on these metrics to attract quality hires.
Maintain a Structured Interview Format With Interviewing Platforms
Interviewers should ask the same questions to all job candidates applying for the same role. That way, you can compare their answers fairly. An interviewing platform can also move interviews online by using collaboration tools, structure grading and digital record keeping.
Playing the Long Game is Worth It
Creating an incredible hiring process isn't easy, but when it's done right, employers will see a massive surge of quality applicants. However, measuring and assessing the quality of your hires is an ongoing process. To keep your employees engaged, show you care about their growth.
---
Authors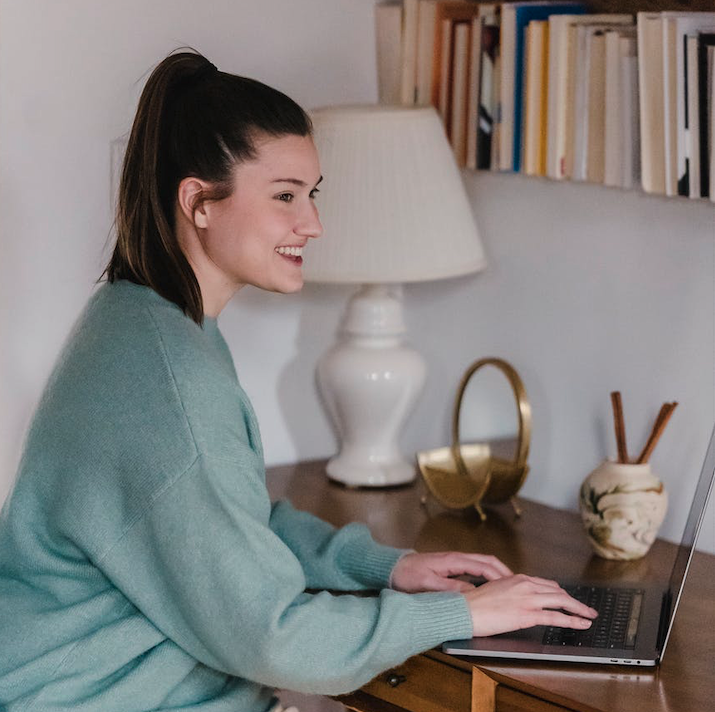 Jess helps ambitious SaaS companies with growth hacking initiatives to help rapidly scale their inbound leads and customer base. She specializes in content marketing, SEO and paid advertising.
Recruit Smarter
Weekly news and industry insights delivered straight to your inbox.