Artificial intelligence (AI) recruitment tools are becoming the cornerstone of recruitment agencies and businesses that don't have enough staff to support a manual hiring process. But that's not all. AI also helps enterprises get through the massive amount of resumes they receive during a hiring initiative.
There's no doubt that AI is helpful, but when misused, both the candidate and employer suffer the consequences. Employers must know how to use AI recruitment tools to attract talent, whereas candidates have to understand how specific keywords can get them noticed.
In this article, we'll help both parties understand AI and how they can leverage its benefits to overcome recruitment challenges. We'll also examine the best AI tools industries should use.
What is AI Recruitment?
Artificial intelligence (AI) is a science that trains machines to perform tasks initially given to humans. What results is automation and accuracy, which saves businesses time and money.
Since AI can be used to solve complex, repeatable problems, it's endlessly useful for finding quality employees. Screening resumes and scheduling interviews takes time, but AI tools can speed up the process. This allows employers and HR staff more time to focus on other matters.
AI recruitment tools won't replace sections of your human resources department. Instead, it helps recruiters discover passive candidates and utilize data-driven insights that allow their teams to make better decisions. When used appropriately, AI can build stronger teams.
Why is AI Important for Recruitment?
AI recruitment tools do more than save you time and money. They also help startups stay competitive because it introduces a wider candidate pool full of diverse choices.
Here's how:
Artificial Intelligence and Automation
Recruiters are often asked to do more for less, but without automation, that isn't always easy. When faced with tedious tasks like looking through resumes, recruiters may become less patient with unconventional candidates, meaning quality hires get lost in the process.
According to Dice's Recruitment Automation Report, recruiters can spend 30 hours a week sourcing resumes. Why do that when you can use AI recruitment tools to do the following:
Schedule interviews via chatbots and calendar integration

Screen candidates based on a score of 1-100

Source potential employers based on culture fit
Keep in mind that your recruitment process will only be as good as the person using it. It's essential to look up a few great resume examples that work with AI tools before using them.
Artificial Intelligence and Personalization
AI recruitment tools aren't just helpful in attracting hires; they can also be beneficial for every stage of the employee lifestyle. With AI tools, you can help employees reach their goals faster.
Candidates will have personalized experiences and job recommendations based on their search history, profile, location, similar persona and similar job openings.

Employees can be offered the same features as external candidates by supplying job referrals in the employer's network based on previous employers and references.

Recruiters can create their own personalized pipeline that matches a candidate's compatibility automatically, which also helps them rediscover past candidates.
A fully customizable recruitment tool can still inject personality into talent acquisition.
Artificial Intelligence and Analytics
When an employer doesn't use AI tools for recruitment, they're missing out on valuable data that they could use to improve their talent acquisition process. By analyzing data, businesses:
Can discover best-fit job seekers and qualified candidates

Tap into cloud-sourced suggestions in the platform

Will obtain data trends and view more dynamic talent pools

Start to understand what candidates want in the recruitment process
With data and analytics, recruiters can lower their time and cost per hire metrics.
What Challenges Come With AI Recruitment?
While AI recruitment can be helpful in many ways, there are things that hold it back. When implementing AI recruitment software, make a plan that overcomes the following shortcomings.
Replacement Fears
Your employees are afraid of being replaced by AI software, and that fear shouldn't be understated or laughed off. It's essential to explain how AI tools help the HR department, rather than letting that fear fester, as it may make employees unwilling to accept the new change.
Training Challenges
You must train your staff on how to use AI programs effectively, as it increases their usefulness. HR staff and recruiters should be aware of SEO keyword practices and what a good score looks like. They should also know how to spot keyword stuffers or candidates who can game the system.
Acquisition Difficulties
AI software isn't perfect. Your candidates may use synonyms of keywords you're looking for, which makes them appear less qualified than another candidate. While it's a good idea to add synonyms to your AI software, it's also important to manually review some resumes.
Lack of Bias Control
While AI recruitment software was initially created to remove bias from the hiring process, employers may input keywords that unintentionally cause bias. For example, geographic or academic keywords may cause HR to gloss over qualified applicants immediately.
Unusable Data
When implementing AI software, you have to make sure that the data flowing into it is fed by a network of candidates, employees, recruiters and job descriptions. Not all technology partners will share data across multiple businesses, but you need this to improve your hiring practices.
What AI Recruitment Tools are Available?
Recruitment software comes in many forms, but they typically come with the following core functionalities: search, personalization, insights and conversational/automatic chatbots.
Search Functionality
For career sites to deliver relevant, accurate results, they need a quality search tool. Any tool that provides inconclusive or irrelevant results will populate candidates that don't fit the job description. However, semantic search seeks to understand human language and context.
Chatbot Functionality
Recruitment chatbots are able to understand a candidate's personality, which helps employers match them with their company culture. Job sites get a lot of use out of chatbots that can direct candidates to the right jobs, but it also allows HR to talk to candidates using natural language.
Insight Functionality
With fit-based and engagement-based scoring, AI cloud-based tools can discover and rediscover job seekers. AI tools are able to put candidates into different categories and save resumes for a later date, which shortens the talent acquisition process the next time around.
Personalization Functionality
Tools that offer personalization can deliver tailored content for employees and candidates who are looking for specific job titles or careers. Not only that, but recruitment teams can match skills and compatibility with a hands-off approach, which makes their talent pool even larger.
Conclusion
AI recruitment tools aren't complicated, but they can take a bit of time and energy to set up. Once you and your teams are well-versed in the software's features, you'll be able to expand your talent pool and spend less time on talent acquisition. This gives you more time to onboard candidates.
---
Authors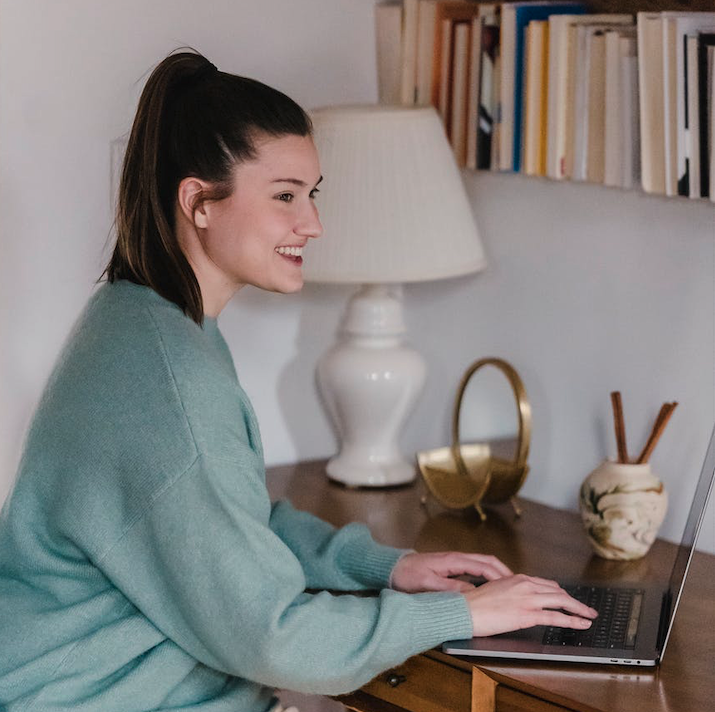 Jess helps ambitious SaaS companies with growth hacking initiatives to help rapidly scale their inbound leads and customer base. She specializes in content marketing, SEO and paid advertising.
Recruit Smarter
Weekly news and industry insights delivered straight to your inbox.