According to LinkedIn, 70% of the global workforce consists of candidates who are not actively looking for a job at the moment. It's a lost opportunity if hiring managers do not tap into this vast pool of talent.
The obvious proliferation of social media across candidates' personal and professional lives has made it easy for recruiters to connect with talent via social media. 91% of employers are now using social media to hire talent. This strategy of hiring talent is called social recruiting, but you knew that right?
What Is Social Recruiting?
Social recruiting is defined as a recruiting strategy that relies on social media platforms to source, engage, and hire candidates. Popular social recruiting channels include LinkedIn, Twitter, Instagram, and Facebook. Social recruiting is not a stand-alone approach to hiring talent, instead, it draws on multiple recruitment marketing elements like your employer brand, advertising, job posting, and more.  Recruiting has always been about engagement, and recruiters need to maximize social media to the end and not use it as a billboard.
Social recruiting can broadly be broken down into two key approaches:
The first is an inbound or pull approach as recruiters rely primarily on the company's social media presence and other organic methods to source candidates.

The second approach is proactive, where recruiters reach out to prospective employees via social media platforms such as GitHub, Instagram, AngelList, LinkedIn, or Twitter. This approach is an outbound one as recruiters build engagement techniques to connect with the candidate.
With the concept of social recruiting out of the way, here are six tips to help you achieve social recruiting success in 2019.
1. Showcase Your Company Culture
Your potential employees are likely to already have an opinion about your organization even before they step in for a face-to-face interview. To ensure that it's a favorable one, organizations have begun focusing on showcasing their company culture on their careers pages, social media handles, and across other digital touchpoints.
Videos are an effective channel to communicate your organization's culture as you have the opportunity to demonstrate your organization's values, offerings, culture, etc. in a relatively short span of time. Here's an example of a great video produced by Zendesk that uses tongue-in-cheek humor to showcase the company culture:
Of course, if you're don't have the budget, you don't need to go gung-ho on videos. A prompt response to a prospective employee's query on social media can be a strong indicator of your company culture.
2. Encourage Employee Advocacy on Social Media
Employee advocacy empowers employees to promote company culture, its offerings, job openings, or other marketing activities on social media. According to the 2019 Edelman Trust Barometer Global Report that surveyed over 33,000 respondents found that people trust technical experts (65 percent) and regular employees (53 percent) more than a CEO (47 percent) or board of directors (44 percent).
The rise of social media over the last decade has fueled employee advocacy where organizations are now incentivizing employees to be their brand ambassadors on social media.
From the perspective of social recruiting, encourage your employees to participate in the employee advocacy program by sharing new job vacancies or company culture on their personal accounts. You can develop a dedicated hashtag for the employee advocacy program.
Cisco has a hashtag called #WeAreCisco that its employees use on Twitter and Instagram. The hashtag has been used for over 39,000 posts on Instagram.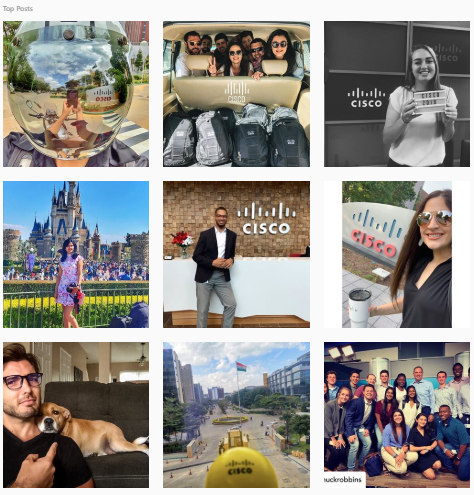 Other companies that have successfully implemented an employee advocacy program include LinkedIn (#LinkedInLife), Adobe (#AdobeLife), and HootSuite (#HootSuiteLife).
Note: The employee advocacy program should not be mandatory. You can gamify this activity through rewards and recognition to increase employee participation.
3. Handle Negative Reviews Courteously
No matter how hard you work to develop a world-class company culture, it is impossible to keep every employee happy. And you will likely receive some negative feedback on Glassdoor or other employer review sites. Rather than choosing to turn a blind eye towards them, you should try to answer such reviews graciously.
Although it may appear that this activity doesn't contribute to social recruiting, organizations can't ignore the fact that their candidates spend time on anonymous review websites as they're often perceived as a trustworthy source.
The CEO of VaynerMedia, Gary Vaynerchuk proactively addresses the reasons behind bad employee reviews on Glassdoor.
HubSpot does a great job of managing negative reviews. Here is how Katie Burke (Chief People Officer, HubSpot) responds to negative employee experience.
4. Invest in Premium Social Media Features
It's a good starting point to optimize your personal and organization's social media profiles, post organically, and create groups to gain initial traction. But the growing popularity of these platforms has made it difficult to cut through the noise. Therefore, rather than relying exclusively on the organic aspect of social media channels, explore the premium features of social media.
Recruiters can invest in social media ads to promote new job opportunities to the exact target market. Products such as LinkedIn Talent Solution or AngelList's recruitment solution provide an extensive set of features that include ads, pipeline builder, dedicated career page, and integration with applicant tracking systems.
5. Go Beyond Traditional Social Media Platforms
Social recruiting is rapidly evolving, and hiring managers need to stay on top of the latest trends. While social media platforms are excellent to identify the right candidates and establish rapport early in the hiring process, you need to tap into niche social media platforms and communities to hire the right candidate. For example, you can trust Instagram and Pinterest for designers. Similarly, dedicated Slack channels for niche job profiles get good results.
AngelList is a LinkedIn equivalent for tech startups. Whether you are an early-stage startup founder or a recruiter working at a well-funded startup, AngelList is your best bet to hire the cream talent.
You can use social recruiting software like Jobvite, Lever, Recruiterbox, etc.to streamline the entire recruitment process.
To further the recruitment process, hiring managers can experiment with online assessment platforms and digital interviewing tools to test their effectiveness.
6. Simplify the Application Process
Job boards are passé in 2019. 14.4 million job searchers have used social media exclusively to find a job in the U.S. alone. With most millennials using social media to land their next job, it is necessary to optimize the application process for social media channels. Recruiters need to do away with the age-old process of routing candidates through several websites to complete the job application. Most professional social platforms have a native job application feature which enables candidates to apply for the job with a simple click.
The flip side to this is passive job lurkers applying for the job without even reading the entire job description. A time-tested method to tackle this is to use Van Halen's brown M&M strategy.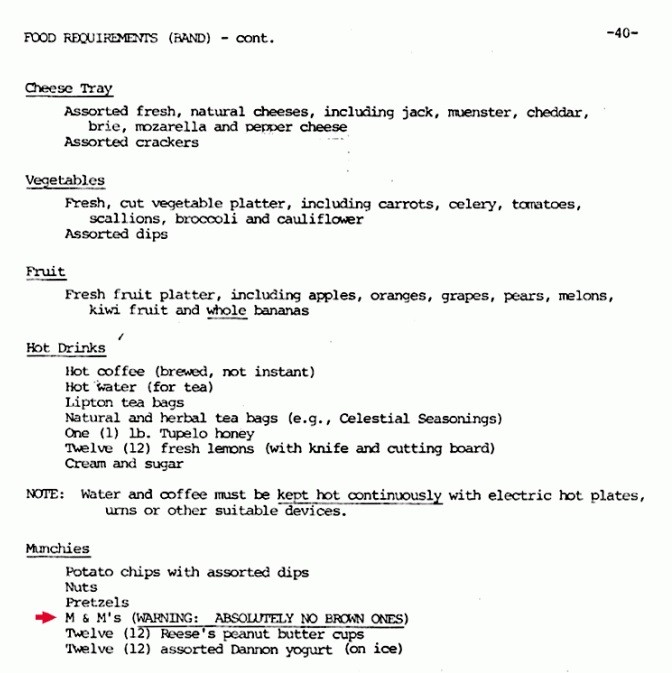 Credits: the smoking gun
Van Halen, in their 1982 world tour had mentioned a clause in their tech contract that required concert promoters to not keep any brown M&Ms in their food supplies. This weird clause ensured that the promoter had thoroughly read the tech rider/agreement.
Hiring managers can use this tactic in the job description to filter passive job applicants. They can ask applicants to mention a specific word or phrase in the cover letter. If the applicant hasn't used the word, well, Ain't Talking About Love.  
Wrapping Up
Social recruiting is a must-do strategy activity that allows you to showcase your company culture, scout the best talent in the market, and engage them early on in the process.
Along with these six tips, build a networked community for job seekers that you can always bank on and create content geared specifically towards recruitment.
As social recruiting combines the best of marketing and HRM, rather than looking at it as an independent activity, find ways to make it a part of your overall marketing and HR ecosystem to get the best results.
---
Authors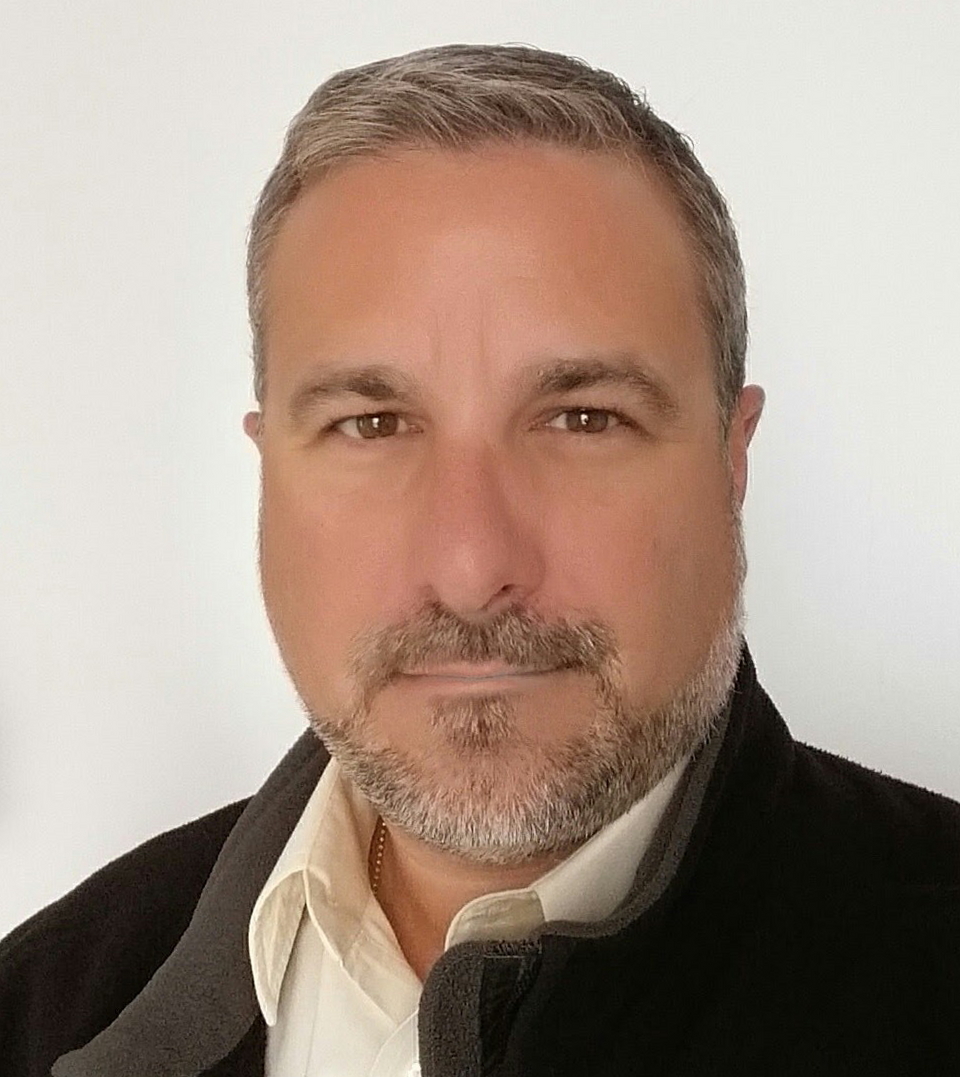 CEO/Founder RecruitingDaily and avid skier, coach and avid father of two trying to keep up with my altruistic wife. Producing at the sweet spot talent acquisition to create great content for the living breathing human beings in recruiting and hiring. I try to ease the biggest to smallest problems from start-ups to enterprise. Founder of RecruitingDaily and our merry band of rabble-rousers.
Recruit Smarter
Weekly news and industry insights delivered straight to your inbox.