5 Strategies for Successful Post-COVID Recruiting
As each day brings new challenges for organizations, it can be easy to let recruitment take a back seat. Amid widespread uncertainty, layoffs, furloughs, and closures, the way forward isn't always clear.
But savvy recruiters are realizing the time to start planning for your post-COVID recovery is now. Do you have a plan and some strategies in place to press "go" when you're ready to start hiring again? If not, there will be a race for talent once the economy starts to recover. Your organization will struggle to fill critical roles if your competitors are faster to market.
To lay the foundations for future success, organizations will need to adopt 5 key strategies to ensure they're growth-ready post-COVID-19.
These are:
Assess skills gaps and talent shortages 
Align recruiting strategies with business strategies 
Engage and nurture furloughed employees and alumni 
Leverage internal mobility to build an agile workforce 
Lean on technology to supercharge remote recruiting (with a focus on screening and onboarding) 
Let's look at each more closely:
Assess skills gaps and talent shortages
Determine the talent and skillsets you may have lost or gained. Across all industries, there have been hard hits – and in some, huge growth. Online retailers like Amazon have hired 175,000+ workers during this time.
In the US, the unemployment rate in April was 14.7%, the highest it's been since World War II. This means there's more talent on the market than ever before. It also means time-to-hire will remain critical when jobs return and competition for this talent is fierce.
The talent you've lost is probably the same as the talent your competitors have lost.
Have you considered the type of talent required to help your business succeed post-COVID-19? For example, the skills, competencies, and experience you once required when hiring retail staff may not be applicable if you've moved to online ordering and warehouse distribution.
You need a complete view of your current workforce and their bench strength, as well as an understanding of who is sitting in your internal and external talent pipelines. Prior to COVID-19, PageUp research found that only 37% of organizations say they understand current skill gaps and this number is likely to have decreased. 
Once you've discovered the gaps in your workforce, you can start proactively planning to fill talent pipelines for the future.
Align recruiting strategies with business strategies
The first step to building a successful recruitment strategy is to re-evaluate your current approach – whether you're ready to hire or not. 
What are your organizational goals and strategies? It's crucial to align your recruitment strategies with the goals of the business. Commercially, where does your organization want to be in 6 to 12 months' time? 
If you don't know the answer to this question, now is the time to make sure you're part of the conversation. Have candid and honest discussions with business leaders and hiring managers to understand the skills, behaviors, and experience needed in the future – especially when reimagining or changing the types of roles your organization needs. 
Ask yourself: 
Am I freezing, stabilizing, or ramping up hiring over the next 12 months? 

What recruitment headcount will I need?

Am I ready to start hiring when the time comes?
Engage and nurture furloughed employees and alumni
If you're in a holding pattern and not hiring right now, there are still many things you can do to prepare for future recruitment. 
You need to keep talent pools warm – and in particular, nurture furloughed employees and alumni. These are valuable people that are pre-vetted and already aligned with your organization's culture and values. 
Keeping this talent at-hand until you're ready to hire again will make filling crucial skill gaps faster and easier. You don't want to lose valuable people just because your competitor got to them first. 
Here's what you can do if you're not hiring but want to keep talent pools warm. 
Identify your most effective sourcing channels: do you know what these are? Do you have a plan in place to tap into those channels?

Recruitment marketing strategies

can help you proactively tap into talent and build robust talent pipelines by engaging passive candidates, alumni, and furloughed employees, and nurturing talent pools. 

Your career site plays an important role here. If it's set up properly, you can use EOI capture forms to build talent pools even if you're not hiring. More importantly, a good career site builds your employee value proposition (EVP) and employer brand. Now is the time to refresh these, particularly if you're tapping into new talent segments. When you're ready to hire there should be consistency of employer brand. 
Leverage internal mobility to build an agile workforce
Don't forget about the pools of talent you have within your organization. Internally, you should be prioritizing employee engagement and looking for opportunities to redeploy (rather than furlough) talent. 
Internal mobility is a powerful tool to keep valuable employees working, engaged, and supported by the business. If an employee has transferable skills or characteristics, they may not be able to move vertically but they can be redeployed into different teams or divisions in the business. 
Lean on technology to supercharge remote recruiting
Of course, all of the above strategies are high-touch in their execution. Talent teams alone cannot handle the workload – or gain useful insights – if they rely on manual processes. 
Technology can streamline communication, track and measure the effectiveness of these strategies, and deliver a great experience for every candidate. 
Applicant tracking systems (ATS), screening and onboarding tech solutions become even more important in a remote world, with limited in-person interactions. Remote work has accelerated the need for HR tech and forced laggards to adopt tech solutions – if you're not yet implementing HR tech solutions, you're behind the competition. 
The businesses that are perfecting remote interviewing, screening, and onboarding now, will be well-placed to win the best talent when they're ready to scale-up hiring again. Those who aren't will struggle to find the talent they need in six months. 
There's plenty of tech out there to support you – you just have to find what works for you. 
---
Authors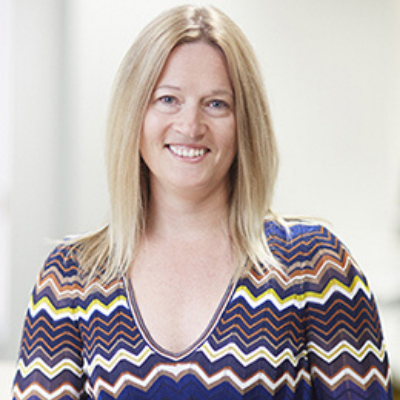 Deborah Mason is the Senior Vice President, Global Talent for PageUp. Deborah is currently responsible for PageUp's global people strategy, including acquiring, developing, growing and retaining the company's global team. With over 25 years of experience, Deborah has generated a strong knowledge of integrated talent management solutions, operational and people practices, and the formation of strong relationships.
Recruit Smarter
Weekly news and industry insights delivered straight to your inbox.