As if there weren't already enough reasons for us to love Chipotle, the restaurant chain recently gave us one more, announcing it would be extending such benefits as sick leave and paid time off to its hourly workforce.
These kind of benefits are unspectacular for most full time workers, but for the part time workers who will receive these perks under the expanded program, it's nothing short of miraculous.
In an industry dominated by high volume, high turnover hiring, the fastest growing employer seems to be following the same strategy that's helped it become the hottest brand in an extremely competitive business.
Whereas former owners McDonald's has found itself in the harsh spotlight of public scrutiny for its concerted efforts to fight an increase in the federal minimum wage, Chipotle is embracing the concept of expanded benefits as a way to engage and retain its workforce and stop the revolving door from spinning quite as fast as it does for its direct competitors.
The precedent setting move by this chain will likely create a ripple effect that's felt by any large company largely reliant on hourly workers – many of whom are already looking for help wanted signs while standing in line for their burritos. The question is, will people who only work part time actually have the time to use their paid time off? Based on the precedent set by their full time counterparts, it's not looking likely.
All Work and No Play: A $150 Billion Problem.
A recent report from Glassdoor revealed that only 51% of the 2300 employees surveyed used all of the PTO they accrued, and of the half that did manage to get out of the office, 61% admitted to working while on vacation.
Meanwhile, fully a third of all workers (33%) reported not using paid time off simply because there was no one else to do their work or cover for them.
But while this might seem, on the surface at least, to be one benefit that really benefits employers, it turns out that taking time off actually leads to tangible benefits in engagement, productivity and satisfaction for the workers who actually use their PTO as intended instead of flushing vacation days down the drain.
The US Travel Association reports that taking at least one vacation a year reduces a worker's risk of a heart attack by about 50%, which makes sense, considering the cardiac inducing stressors so common during an average day at any cube farm anywhere.
Hell, even the incipient buzz of the artificial light fixtures filling most offices is enough to get someone's pulse up fast. Pile on presentations, performance management processes, planning meetings and ad-hoc projects, and you've pretty much got a massive coronary in the making.
Not exactly rocket science there, I know – sitting on the beach is the best way to beat burnout. But being overworked isn't an issue that only impacts employees. Employers lost $150 billion last year alone that were directly tied to stress-induced absenteeism. If you can't get out, not showing up is the only other option many workers have.
Yeah, I know it's summer, and these vacation themed posts are pretty overdone and asinine. But when I read Glassdoor's study, frankly, I was kind of surprised. I know that if there's one thing I can consistently say I have done throughout my career without fail, it's use up every last one of my precious minutes of getting paid to not work. But for whatever reason I find absolutely unfathomable, I'm an exception to the PTO rule.
Listen. Employers love screwing over workers in every way possible. Binding arbitration and at-will agreements be damned, if you're not going to use the minimal package of perks that are still standard – and there certainly aren't a whole hell of a lot of them – then you're really just letting yourself be used.
Because if your company offers PTO, guess what? They have to let you take it, or pay you for it if you can't come up with a Plan B. Giving up this time is like throwing away cash, and if you don't use your PTO, then you forever forfeit the right to complain about your compensation, because clearly you've got enough. Seriously? Take a damn day.
I know it's easier said than done. But after reading this report, I decided to do a little digging to see what, if anything, companies are doing differently to make sure their employees get enough rest so that they can reap the associated productivity rewards while stemming stress-related absences and their steep associated costs.
Getting Creative With Your PTO Policy: 4 Employers Getting It Right.
I thought PTO was a pretty boring concept – like, you get time off on a prorated scale based on tenure and job level, simple as that. This is true at almost every company, but there are a few out there who are actually innovating in what's more or less one of the most mundane areas of HR policy.
Counterintuitively, the ROI of R&R is just good business – and there are a litany of studies out there suggesting that we really all need to take some time sometime.
Here are some companies who are making PTO pay off.
1. Virgin
Sir Richard Branson, who we can kind of agree is pretty good at that whole innovation thing, has instituted an endless vacation policy. The only reason employees can't just up and take a day off whenever they feel like it is that doing so would disrupt the company's business or their own careers. Which, as reasons go, seems like a fairly logical one, really.
The idea that you can trust employees enough to trust them with their own schedules isn't a new idea.
There's a growing roster of companies falling firmly on the pro-choice side of the vacation day debate, but as awesome as this policy ostensibly sounds, turns out it also creates some confusion. This is the only natural reaction one can reasonably expect when you declare your team can take time any time , as much time as they want, without any penalty whatsoever.
If you're going to go all in on this type of PTO policy, you should probably start by defining how you communicate expectations around work performance and what responsibilities need to be covered during any absence, and who will be responsible for filling in (or accountable if they won't take one for the team).
Determine how much lead time you're going to need before approving vacation requests, and it's probably a good idea to get something in writing about how employees who are abusing this policy to the point of not delivering at work might find themselves taking an even longer vacation than originally anticipated.
But if you can swing this one, you're going to be giving yourself a huge recruiting and retention edge, because as selling points go, this ranks up there on the list.
2. Netflix
Netflix originally offered the traditional 10 days of paid time off, a handful of holidays and some sick time. Pretty standard stuff, until management realized what anyone who's ever had direct reports probably knows: moderating and regulating employee PTO is a pain in the ass.
So, after a little due diligence, they realized that because the state of California had no legislation regulating employer enforcement of PTO, they decided to do something drastic: trust employees enough to trust them to take as much time off as they need.  Assumedly, this does not cover binge watching House of Cards or Orange is the New Black, which is why so many of us occasionally need to burn a "mental health day" now and again.
Unlike Virgin, however, Netflix put some parameters in place. First, teams were asked to make every effort to make it in when a project, deadline or deliverable is due – because when it's crunch time, paid time off seems like a pretty enticing alternative. The company also instituted a rule that if you wanted to take a month or more off, you have to talk to HR first. Which, assumedly, means a lot of 29 day vacations, since any time you make employees talk to HR, work seems like a half way decent alternative. Furthermore, managers and senior leaders are asked to limit vacation to more traditional PTO structures (although they're not required by policy to do so) to set an example to ensure this policy isn't abused. But given the company's runaway success, whatever they're doing to not work seems to be working.
3. Mass Relevance
Mass Relevance, a SaaS company best known for social monitoring tool SpredFast, has what they refer to as a "Free Responsibility" policy, which pretty much says you can work from whereever, whenever, as long as the work gets done.
That means eliminating vacation limits and specific work hours, which is a policy available to every employee at every level, starting at Day One. This, assumedly, is the kind of perk that's actually going to win top tech talent, as opposed to say, free soft drinks or bean bag chairs.
The philosophy behind this policy is simple: the more you trust someone, the more they'll reciprocate that trust by stepping up to the plate and actually owning their work. So far, this seems to be a home run – the idea that employment is built on trust and respect is one that's driven worker productivity, engagement and satisfaction to levels that make bigger players like Google and Facebook look, by comparison, like sweatshops. Which, judging from Glassdoor reviews, might as well be true.
What can other employers learn from this? It's simple. The Golden Rule rules, and taking a responsible approach by giving employees the freedom and flexibility they need to do their best work while continuing to hold employees accountable for their performance goals creates a culture of top performers who are more focused on the work than where or when that work gets done.
4. Evernote
While many employees burn their limited allotment of PTO, not every employee refuses to take a vacation simply out of fear of retaliation or keeping up with co-workers in the competition to climb the corporate ladder.
Many, instead, may feel that taking a trip and getting away is simply too expensive to warrant the time, effort and resources that unplugging and unwinding inevitably eat up.
Evernote, however, has figured out a solution to this often unjustified rationale by not only offering PTO, but attaching a monetary incentive to employees so they actually use this perk.
The company pays its employees $1,000 to take a week or more off, more or less subsidizing their vacations so that they'll actually get a break without breaking the bank.
Granted, this might not be realistic at every employer, but regardless of rationale, enforcing mandatory PTO policies can be tough without some sort of incentive attached. If you can't pony up a grand for every employee, consider coming up with some other creative approaches to encourage taking a vacation. This could be a smaller cash bonus, a gift card or corporate discount on travel related expenses like airfare or hotels, or the option for employees to temporarily telecommute – not having to go into the office can feel like as much of a vacation for many as kicking it for a week in Cancun.
Whatever it is you're doing this summer, remember that time off will pay off for your workers – and instituting creative policies like these companies not only helps with retention, but recruiting, too. After all, a culture that embraces that whole life part of work-life balance is one that every worker likely wants, because burning out is just bad business – and bad policy, too.
---
---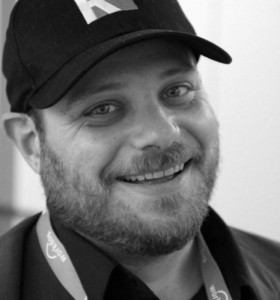 Matt serves as Chief Content Officer and Global Thought Leadership Head for Allegis Global Solutions and is a partner for RecruitingDaily the industry leading online publication for Recruiting and HR Tech. With a unique background that includes HR, blogging and social media, Matt Charney is a key influencer in recruiting and a self-described "kick-butt marketing and communications professional."
Recruit Smarter
Weekly news and industry insights delivered straight to your inbox.