When a reporter from a national publication recently cited Glassdoor as a source for his story, it reminded me that the now more than 45 million visitors who flock to Glassdoor each month are more than just job seekers — they're executives, potential investors, clients, prospects, competitors, and even the media.
Features such as the highly-regarded CEO rating tool and candid employee reviews on any of the 700,000 companies listed on Glassdoor reveal information that not only job candidates want to know, but also external stakeholders looking to learn more about your company before they make a deal, buy your product, or sign up for a service.
This increased interest in employee-rated websites should encourage co-ownership and accountability for Glassdoor between the C-Suite, HR, and marketing to implement strategies to respond, manage and maintain online reviews by:
Assessing and adjusting the key employee touch points that fuel negative online reviews;
Building a proactive social response strategy for negative reviews; and,
Creating guidelines to encourage positive reviews.
Make online reviews the last resort for venting
The vast majority of negative reviews we see posted on employee-review sites like Indeed, Glassdoor and Yelp, are likely to have been focused on common employee touch points.
For example, feedback such as "poor management," "limited training," or "low compensation" should be communicated during one-on-one management meetings, quarterly meetings, or exit interviews — if HR opens the doors of opportunity to employees.
Assess how you manage your key employee touch points that fuel negative online reviews and implement alternative outlets for employees to express their frustration, concern, and criticism before venting online.
But, you need to do more than just listen.
Whenever possible take decisive action and explain how you are addressing a particular situation via internal communications. Odds are, if one person is unhappy about an issue, there may be many more who feel the same way but just aren't as vocal.
The more open you are about recognizing issues and sharing how they are being addressed, the more satisfied employees are likely to feel.
If you want to take it one step further, I've seen organizations use tools like Survey Monkey to set up anonymous questionnaires for employees who don't feel comfortable giving their feedback openly. There are also companies such as HighGround that are focused on stronger employee engagement and overall experiences.
Regardless, Glassdoor should really be the last resort for past or current employees to vent.
A first responder social strategy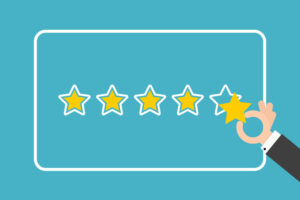 One of the reasons people flock to sites like Glassdoor and Indeed when researching a company is because they want to see negative reviews. While people like to hear the good, they also want to hear the bad (or the ugly) so they can get the real scoop on what current and/or past employees are saying about their work experience.
This is why Glassdoor doesn't allow HR teams to delete negative posts, only flag the ones that you deem inappropriate, although Glassdoor has the final say as to whether or not they will take the post down. Typically, organizations flag posts that are untrue, or, multiple negative posts by the same employee who has multiple accounts.
To help manage the inevitable negative reviews, establish a monitoring and response strategy to address the reviews in a way that safeguards your brand.
On Glassdoor, current and past employees (as well as HR reps) are only allowed one review and one response per conversation to avoid any arguments (thank you, Glassdoor!). Make sure you're receiving notification when someone posts to Glassdoor, or any online review site, so that you can respond promptly with a comment that supports your organization's good intentions.
For example, respond by directly acknowledging the feedback and then leave an option for the person to contact the CEO (or appropriate person) to discuss their concerns further.
Prompt responses demonstrate an engaged employer who cares about what their current or past employees think and helps protect the employer brand. In fact, 62 percent of candidates agree that their perception of a company improves after seeing an employer respond to a review.
Use tools like Talent Tech Labs Ecosystem to keep track of all employee-rated sites so that you always have a pulse on the outlets individuals could be using to discuss their experience with your organization and you have the chance to respond back.
Don't forget that Glassdoor is another social media platform — so treat it that way! Just as marketing teams create content specific for Facebook, LinkedIn, Twitter, Instagram and Snapchat, let them do the same for Glassdoor.
Sixty-nine percent of candidates are more likely to apply to a job if the employer actively manages its employer brand by responding to reviews, updating their profile and sharing updates on the culture and work environment.
So go ahead, post news on company happenings, blog posts, press releases, newsletters, awards, pictures and more to help grow candidate engagement and provide Glassdoor readers with content options beyond reading reviews to form their brand opinions.
How to encourage positive Glassdoor reviews
The average Glassdoor rating is 3.4 out of a 5-star ranking, but when it comes to managing your employment brand, average isn't good enough to attract, retain and engage the individuals your company is looking for.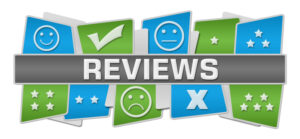 Remember: It only takes one negative comment to harm your brand and hit a nerve that can turn off candidates, potential clients, or investors.
Just as you assessed internal touch points as sources of negativity, you can also leverage them to get positive reviews. For example, identify employee touch points where positive reviews are likely to surface, such as one-on-one management meetings or leadership retreats, and encourage employees to share their positive experiences on Glassdoor.
The key here is to encourage, not push. While HR leaders may push employees to leave positive reviews in an attempt to bury the negative ones, candidates can easily read between the lines of a non-organic review or, even worse, former employees can call out the fact that HR pushes them to write positive reviews.
Let them know that your motive is to attract more people who value the same kind of experience they do.
Getting a bad online review can feel like a personal blow, but let's be real — most companies get one from time to time. As leaders, we're obligated to use this as an opportunity for HR and marketing to work together to build a stronger, more adaptive brand that values candid feedback, just like candidates do.
HR can leverage marketing to implement an employment brand management strategy that proactively addresses negative online reviews, while at the same time, organically increases the positive ones to attract, engage and retain the most qualified candidates.
---
Authors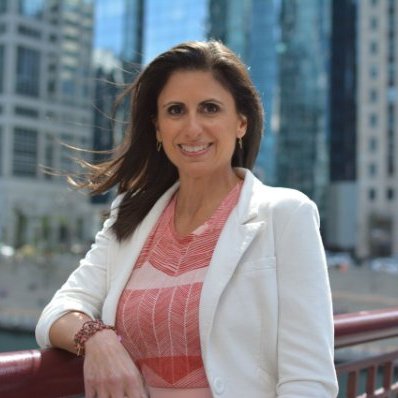 Leslie Vickrey is a marketing expert and business advisor who began her career with McDonald's Corporation and Junior Achievement. However, after serving as head of marketing for Spherion's technology division, Leslie quickly found her niche. Today, as CEO of ClearEdge Marketing, Leslie works closely with leaders in Talent Management and technology to drive business results with strategic marketing programs. Leslie's passion for creating meaningful connections extends beyond ClearEdge. In 2013, Leslie Co-Founded ARA, a group dedicated to attracting, retaining and advancing women in tech. She's also on the Board of Directors for i.c.stars and Chicago Innovation; was recognized by The Blue Sky Vault, Blue Network, featuring 100 of Chicago's most compelling innovators and entrepreneurs; is part of UIC Entrepreneurship Hall of Fame; and was named one of the 2016 Enterprising Women of the Year. Follow Leslie on Twitter and LinkedIn to discuss all things Marketing, HR and leadership.
Recruit Smarter
Weekly news and industry insights delivered straight to your inbox.