Just the word Texas alone prompts stereotypes galore. Cowboy hats. Guns. Wranglers and bull riders, just to start. If you're a born and raised Texan, you probably have some more realistic Texas-centric stories about Buc-ees and bulls but for the rest of us, it's left up to the media who doesn't really do the great state justice.
But stereotypes don't tend to do anyone any justice. From frumpy HR ladies to asshole recruiters and the array of cognitive biases we inevitably use to make our hiring decisions, we approach everything through our own version of rose-colored glasses.
As someone who sits around listening and reading to our industry as a full time job, I had a bias about the context of bringing HR technology sales people into a room with real practitioners – especially in a landscape of CRMs and standardized prompts.
We've learned to expect checklists, tchotchkes and countdowns to expo halls floors instead of valuable conversations. We all know we've gone down to "check out" the expo hall floor before, looking for something like sunglasses or a stuffed animal to take home.
All of which adds up to… what? Certifications? Exhaustion? A series of unwarranted calls from marketing teams trying to get rid of iPads? It sucks.
That model is exceedingly awful for everyone involved. To even be noticed, HR tech companies are dropping hundreds of thousands of dollars just to sit in a booth, and everyone involved pays a ton of travel expenses then spend weeks afterwards sifting through bad leads while nursing hangovers and sourcing lost receipts, instead of new clients or candidates. The P&L statements look horrible, yet we do it because we "have to."
Our concept followed suit in my bias bin; in my mind, we were basically selling speed dating – or at least that was my perception based on a few calls and looking at marketing materials. On the surface, at least, I was right.
This whole model isn't that creative. I mean – we're talking about speed dating. If we really want to talk about great stereotypes and stories, there's no better place to start.
But that wasn't the purpose of getting on the road.
Day 1: Cleared for Liftoff in Houston.
I arrived with a bit of panic. Honestly, I didn't know what was actually about to happen. See, speed dating has a really shitty connotation. You're probably picturing your own awful experience or that eHarmony commercial with the date from hell that gets screwed up when that creepy old guy plays third wheel.
It's like Tinder in real life and we all know Tinder can get really weird. Not Austin weird, CSI weird.
So, we started the day by setting the stage for these speed dates and breaking down what stereotypes and biases they may have brought to the day, explaining that this was our first Reconverse event in the United States and that these were learning opportunities, not speed dates at all.
We set the stage for the day with a quick lesson on how to validate a vendors credentials from Matt and in minutes, the looks on their faces had me convinced that maybe we were doing something great.
That great thing was something I've never done before. In all my years of working in marketing to the recruitment industry while poking and prodding at fundamental issues, I've never asked the question "how did you learn to do this?"
I never realized, or acknowledged, that in all the key decisions we make, we aren't necessarily taught the key criteria for making better decisions, especially in technology.  I mean, how many other industries do we make million (or more) dollar decisions without any education pipeline, other than falling on your face? I don't know about you but I'm thankful that our proclivity for education is limited to our industry rather than, I don't know, structural engineers?
But there was still that speed dating thing next. And somehow, that's where the magic happened- and I say that in all sincerity. We kicked off the day hearing these personal connections are different and then, there it was.
Surprisingly, this wasn't like speed dating at all. These vendors knew who was coming so they were able to prepare, to think about fit and really help people, rather than entertaining a conversation about bullshit and hangovers in Vegas. On the other side, the senior executives from companies didn't want to have a sales conversation. They wanted a consultation, to talk about tech and their implementation and why it mattered, and they got just that.
Read that one more time. They WANTED to talk to a sales person.
If you've ever sold technology, you probably know what percentage of calls in a day you sit on that have no interest in speaking to you for any extended period of time. That 30 minute call is painful for everyone.
In all fairness, free event with a steak lunch – how could it not work? But these folks hadn't even eaten yet so I can't give all the credit to the lunch.
Day 2: A Confederacy of Dunces (Houston – Austin).
You know I'm skipping the after party coverage because that's our little secret. I mean, we're traveling Texas with a bunch of Brits – we had to show them a good time. That good time came in the form of a giant cast-iron beaver and a LOT of Twinkies, at least on this particular Tuesday.
If you have yet to experience the phenomenon of Buc-ees, the only way I've found to succinctly describe it is Cracker Barrel meets Walmart, in a gas station. If you can picture it, it's exactly what you're thinking. Texas regalia and country kitsch sprayed across the walls and t-shirt, then a food section that looks more like a grocery store than a gas station.
They sell everything from barbeques to a full jerky bar and walls of chips that anyone with a buzz and a case of the munchies would never leave. Not to mention, everything is a fraction of the cost for our overseas friends.
Of course, the relatively cheap burritos, brisket and Beaver Nuggets (the 'house special,' as it were) didn't actually save anyone any pounds – even if they were a fraction of what they'd cost in the UK. Quote of the day:
"Over the course of thirty seconds, I've just seen a Confederate Flag, a house made of tin and an eagle. It's like America just slapped me in the face."
Nope. Just Texas, turns out. We also watched a bootleg copy of the Revenant along the way, and watching a western while driving through the Hill Country might just mean the Brits on the bus are now more American than most of us.
Day 3: Keeping Austin Weird.
The magic continued in the most progressive town in Texas, according to most people, anyways, but the group looked much different, proving every Austin stereotype to be more or less true. It's basically Brooklyn, but with better BBQ. Tech recruiters in a town that hosts an event like SXSW are a little different than a group in Houston, down to the dress pants (or lack thereof) and much more accelerated understanding of the talent technology space.
Our vendors were amazed at the technical prowess and interest in the "next big thing" instead of replacing legacy systems that hold them back from making better decisions. It speaks to Austin, both as a market for HR but as a test for the next revolution in recruiting.
Even with its reputation as innovative, we all know innovation can't happen in a vacuum. Innovation is not what you picture – happening in a dorm room. It happens when we collaborate and ask questions. It happens when we ask the hard questions, pass on that whole idea that maybe we're being rude and pursue relationships. It does not usually happen, even in an innovation hub, when selecting HR technology.
The stories echoed in Austin – we Google what we need – an ATS, CRM, pick your acronym – evaluate them with a template comparison chart and then make a decision. Now, even though this group made purchasing decisions more frequently than their counterparts in Houston, they similarly struggled with what should happen after the buy.
William Tincup led this conversation of discovery, helping our attendees understand the cost of bad technical vendors and the real value of a relationship. In a universal moment of "ohhh", the room quickly realized that the costs, of course, may not hit your bottom line but they always hit your political capital. You know the moment – the one that, to your vendor, is just a glitch but costs you far too much in political capital. Executives are constantly reminding themselves, and you, of that bad decision and if you're gunning for a seat at the table, the gun just turned on you.
Tincup advised that the outcome of  these meetings as drivers for technology decision making should be a true relationship, not just a one night stand. What it really takes to make a great partner relationship requires the same commitment on the part of recruiters as the vendors selling them software:  trust, compassion, honesty. Even in implementation, how many times have you bought before you met them? How many times would you get married before you met the parents?
Exactly – you wouldn't. The same goes for vendor relationships.
Day 4: Red Dirt Road Trip (Austin – Fort Worth).
In all fairness, there were a lot fewer cows, confederate flags or tin houses on this leg of the route, in exchange for strip malls, stadiums and kolache signage.
And yes, we went to Buc-ees again. Coonskin caps, brisket and burritos galore.
Day 5: Does Fort Worth Ever Cross Your Mind?
Following this format twice before, I knew Forth Worth would be great. Plus, there's a glitter saddle chandelier in the middle of this bar that seats 6000 so I knew it couldn't suck. What I didn't expect, perhaps, was the realization that we're hurting each other.
In the midst of all the human elements to help create great cultures and companies, it's easy to forget that we have to share what went wrong, too, not just our best in class case studies. When was the last time you asked for a reference, not for a candidate, but for an ATS? Instead, we suffer the slings and arrows of outrageously shitty talent technology because, well, we don't have a choice after the contract is signed. And too often that happens with nothing more than a few false promises, an RFP and a roadmap to nowhere.
Stop that right now. If you get bad food from a restaurant, you tell people. Why are we being quiet about such a linchpin in our success? We really can make things better by speaking up about HR tools and talent tech that sucks – and helping educate and inform others in our industry about what's working and what's not to advance our industry, our careers and our employers.
You have a moral obligation to your team and our community to be open and honest about this and it's rare to get the chance to connect and build local peers who can help, unless you've somehow had the bandwidth to master this social media thing in between meetings with hiring managers and software selection.
Deep in the Heart: Recruiting Lessons Learned.
Too often along this road, I heard: "We don't like egg on our face, so we don't eat eggs at all." As a recruiting and HR industry, we fight for the opportunity to do big projects and implementations and then we shoot the egg in our own faces by not taking advantage of expertise and experience.
We seek out trade shows instead of training programs for HR Tech purchasing decisions and connections when we need to lean on each other. The problem with trade shows is that somehow it's never a fair trade – and vendors always have the upper hand, unfortunately.
In the end, I realized I was all wrong. We weren't selling a sales opportunity. We're not even selling disruption, we're selling the prompt for change. We're teaching people how to ask the right questions.
To have better conversations in a context that actually helps build relationships instead of simply selling software is something that's not only great for vendors, but it levels the playing field for buyers, too.
And when the buyers make smarter decisions about the products powering their people, everyone wins. There might be a lot of bulls in Texas, but for once, when it came to HR and recruiting technology selection, there wasn't a whole lot of bullshit. I shit you not.
About the Author: Katrina Kibben is the Director of Marketing for RecruitingDaily, and has served in marketing leadership roles at companies such as Monster Worldwide and Care.com, where she has helped both established and emerging brands develop and deliver world-class content and social media marketing, lead generation and development, marketing automation and online advertising.
An expert in marketing analytics and automation, Kibben is an accomplished writer and speaker whose work has been featured on sites like Monster.com, Brazen Careerist and About.com.
You can follow Katrina on Twitter or connect with her on LinkedIn.
---
---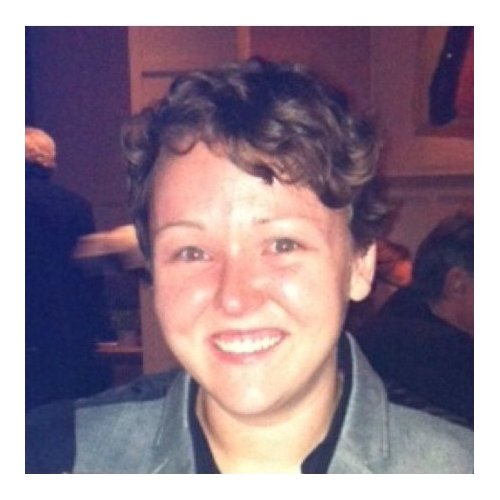 RecruitingDaily contributing writer and editor.  I am a storyteller. A tactical problem solver. A curious mind. A data nerd. With that unique filter, I work to craft messages that strategically improve the perceptions and experiences of our clients, the people they employ and the candidates they wish to attract. I methodically review and collect research and insights to offer solution-based recommendations that meet the one-off, and not so one-off, recruiting and employer branding problems of today's global employers.
Recruit Smarter
Weekly news and industry insights delivered straight to your inbox.