While it might not be the sexiest of sectors, the market for recruiting and HR technology remains red hot, with well funded and pedigreed startups proliferating in an increasingly competitive arms race for the estimated $90 billion in annual spend this segment represents.
With the rise of cloud computing and SaaS, the relatively low barriers of entry and overhead costs have created an unprecedented era of innovation and evolution within a traditionally staid and static sector dominated by a few ubiquitous enterprise players.
The opportunity to monetize and disrupt this market hasn't escaped the attention of investors eager to cash in on the HR technology trend, with funding levels reaching heights not seen since the halcyon days of the dot com boom.
In 2014 alone, an estimated $429.1 million of new funding poured into the HR and recruiting software market through Q3, according to Dow Jones Venture Source. This continues a trend of increased cash flow into the sector that's continued to climb since reaching its recessionary low in 2010. It's a trend that analysts expect will only accelerate in the new year, with new funding rounds anticipated to add another $600-700 million to the already sizeable ante.
Round and Round: Glassdoor Growth and the Future of Funding
If the first major funding announcement of the year is any indication, that estimate, while mind-staggeringly lofty, might prove to be, in fact, a bit conservative.
On Tuesday, Glassdoor announced that it had closed a new funding round for $70 million, an investment led by Google Capital and underwritten by a handful of other blue chip Sand Hill Road firms, such as Tiger Global Management and Battery Partners.
In a strong show of confidence, many of the participating VC funds were, in fact, doubling up on previous investments in Glassdoor, which has emerged as the poster child for the new paradigm in HR and recruiting technology.
Since raising its first round of Series A funding in 2008, Glassdoor has continually outperformed growth expectations across key metrics, such as registered users, total site traffic and number of paid customers.
Combining elements of crowdsourcing, social networking, big data and employer branding, Glassdoor's product roadmap and positioning have successfully captured the zeitgeist of the industry while also capturing an increased amount of mind and market share. It's also successfully managed to evolve, in the mindset of most HR leaders, anyway, from a site widely seen as being the trolling grounds of a few disgruntled outliers to an invaluable source of employer-specific market research and competitive intelligence.
Planning for Payoff: What's New and What's Next at Glassdoor
In the wake of this week's announcement, Recruiting Daily recently spoke with Samantha Zupan, Director of Communications, to get a better understanding of where the company is at, where it's going and its plans for disrupting the business of recruiting and hiring.
Her direct, honest and comprehensive answers to our pointed questions (we thought they'd likely omit or evade most of them, frankly) are not only informative, but also illustrative: for a company whose ethos are rooted in embracing transparency, this conversation proves that, unlike most of their competitors (looking at you, LinkedIn), Glassdoor actually practices what they preach. Which is pretty cool.
Recruiting Daily: With the most recent funding round, you've raised $160 million overall. That reflects an extremely high valuation for investors. How will Glassdoor make this investment pay off over the long term?
Samantha Zupan, Director of Communication, Glassdoor: We are very excited about this new round of financing because it will allow us to propel our mission, which is to help people everywhere find a job and company they love. The additional capital will help further position Glassdoor as one of the largest jobs and recruitment platforms in the world. Currently, we have more than 2,000 employer clients, not including those that use our a la carte job posting product.
In addition, Glassdoor now welcomes more than 27 million members. We believe that our fast growing community combined with the interest of employers to reach that community that will in turn create a valuable marketplace for all those involved.
RD: With 90 million in funding already raised, why take on this additional investment in the first place? What was the rationale for doing an additional round of funding as a relatively mature company with a sizeable customer base?
SZ: We're on a great trajectory with 50 – 150% growth across all major metrics and we want to keep firing on all cylinders. We have had significant interest from investors wanting to participate in Glassdoor's growth, and took advantage of the opportunity to raise some capital and get a great strategic investor.
This capital gives us important flexibility to continue investing in growth areas and expand our global footprint. Glassdoor has launched in the UK, India, Australia, Canada & France; but we have considerable runway as we have only scratched the surface of the opportunity in the U.S. and overseas.
RD: Glassdoor has 27 million registered users according to the press release. That's a lot less than LinkedIn's 300 million, yet they've struggled to monetize the $90 billion recruiting market that the press release alludes to. What are they doing wrong, and what are you doing (or will do) differently?
SZ: What we do differently is simple: we provide a vast array of user-generated content to give people an inside look at what it's like at a particular company and combine it with the latest job listings.
In turn, this provides employers with a highly engaged community in which to recruit from.
Since Glassdoor gives job seekers the opportunity to make more informed decisions about where to go work, it's why we've been able to help companies like Cigna effectively hire 4 key positions in 4 months, not to mention Glassdoor has also become the #1 source of job referral traffic when compared against other primary sources for candidates.
Plus Glassdoor provides a unique platform to effectively tell your employer brand story – many recruiters spend time working to build up their own careers' site or on other sites but are frequently finding that they are receiving much more attention to their jobs and brand on their Glassdoor profile.  In fact, companies like Box have told us that 3 out of 5 candidates reference Glassdoor in the interview process.
RD: You mention in the press release that you have a presence in 190 countries. Can you break down your market presence by number of users? If you're already this global, what is the motivation in localizing Glassdoor, such as the release of the French-supported site recently launched?
SZ: Currently, 25% of Glassdoor's traffic comes from outside the US and today we are currently localized in 5 countries outside the US: UK, Canada, India, Australia and most recently France. Note that France was the first non-English country launch for Glassdoor.
By continuing to localize Glassdoor, we are setting up a presence in the native language and therefore bringing Glassdoor to more people around the world.
RD: Glassdoor preaches transparency and access, giving away much of its data and insights for free. How do you plan on converting free users to paid users and how does the recruiting ROI stack up against other online sources of hire?
SZ: Glassdoor currently does not charge users for this information. For recruiting, we are leading the way when it comes to help employers effectively brand, influence key candidates and of course hire them.
For example, we helped Enterprise Rent-A-Car hire more than 1,100 employees in just 2 years and are their #1 recruiting channel for candidates.
Or as another case in point, we helped Guidewire hire several hard-to-fill positions – we helped them hire 2 Java Developers, 2 QA Engineers and 1 System Admin plus we were able to source these hires from across the U.S., China and Europe.
RD: Do you plan on expanding into consulting and/or services to complement your product in areas like employer branding and recruitment advertising or are you committed to remaining a software company?
SZ: We consider ourselves a jobs and recruiting marketplace and have no plans to become a consultancy. Down the road, we certainly think Glassdoor can offer employers even more helpful products, tools and analytics to better help them hire the talent they need.
RD: At this point in its existence, is Glassdoor a technology company or an HR company?
SZ: Glassdoor is a jobs and recruiting marketplace. Obviously this involves technology, and our products serve the HR community but I don't think we could put ourselves into just one box. That's like asking TripAdvisor if it is a travel company or a technology company; it's clearly in both boats.
RD: How does Glassdoor plan on hiring and retaining enough employees, particularly in engineering and tech, to sustain the kind of growth required to scale globally?
SZ: Glassdoor is in hyper growth mode, and we are hiring aggressively. We have added 150 people over past year, and are now about 350. We plan to hire more than 150 people over next year as well. And while we hire, we are continually looking at ways to improve our culture so that it adapts with the company, and we're fortunate to have strong leaders that are committed to providing an open and transparent workplace.
RD: Is the ultimate goal still an IPO? If so, what's your timeline for going public look like? Did this investment change that
SZ: We have a great growth trajectory in a massive market and have a number of options available to us, an IPO certainly among them. If we choose that route, we will consider it when the time is right, and I cannot speculate when that might be.For right now we are laser focused on execution and growing our range of services for employees, job seekers and employers globally.
Editor's Note: While Glassdoor is a paid partner of Recruiting Daily, our editorial is independent, and we were not compensated in any way for this post. We just think it's interesting, newsworthy and something that recruiting and HR pros should know, which is kind of our whole editorial mission. 
---
---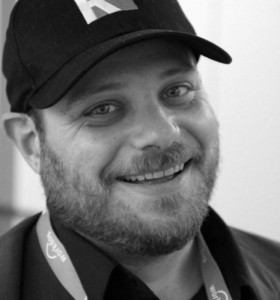 Matt serves as Chief Content Officer and Global Thought Leadership Head for Allegis Global Solutions and is a partner for RecruitingDaily the industry leading online publication for Recruiting and HR Tech. With a unique background that includes HR, blogging and social media, Matt Charney is a key influencer in recruiting and a self-described "kick-butt marketing and communications professional."
Recruit Smarter
Weekly news and industry insights delivered straight to your inbox.