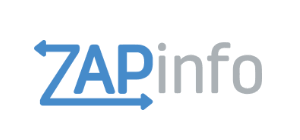 ZAPinfo makes scraping data easier than ever
ZAPinfo is a very efficient profile scraping tool & contact extractor that you can use on a variety of websites, and should every day. With this newly rebranded tool (read about that HERE) it becomes even more powerful, allowing you to scrape and enrich information gathered from a variety of sources. This proves extremely useful when used on a list of speakers at a conference, or participants in a particular project, for example.
Once on the webpage containing the list you want to gather contacts from, you can open up ZAPinfo.
You will have a few different options on how to capture the profiles from the page. Different options may work better for different sites and scenarios, but "Bulk capture from page

" and "Extract record(s) from

page

" may both work.

Once one of these options is chosen, you can choose which type of information you want to capture, such as contacts, emails, and profile URLs.
Before importing all of the gathered information, ZAPinfo will show you the information it has found, allowing you to choose what you wish to include or what to discard.
Once the information is imported, and the profiles are created, you can "enrich" this information. ZAPinfo will search through a variety of other tools, helping you to build fuller profiles, and often finding valuable information like email addresses.
Once the information has all been gathered, you can view it from within ZAPinfo or export it for your convenience.
This powerful tool is a no-brainer for anyone needing to quickly gather information from lists. ~ Noel Cocca
Look inside with Dean Da Costa:
---
Authors
Recruit Smarter
Weekly news and industry insights delivered straight to your inbox.