Somewhere between Labor Day and Halloween, the official "holiday" season kicks off, an annual annoyance that essentially means that we dedicate approximately a full quarter of each year to those "magical moments" where celebration and consumerism collide.
Which makes sense, considering without these yearly "magical moments," we'd probably be hard pressed to find fodder for family photos or B2B editorial calendars.
It's the "most wonderful time of the year," if you believe the song lyrics – 'tis the season, after all, for saccharine sentimentalism and annoying aphorisms like these, after all.
While you might be hanging stockings over the fireplace or spinning Dreidels or doing whatever it is people do on Kwanzaa, workplace leaders prepare for this yearly occasion by building a strategy to indulge their employees and recognize the fiscal year end with some sort of obligatory holiday celebration.
Some employers dole out cash in the form of spot bonuses. Others pass random swag, from edibles no one actually eats to tchotchkes no one actually uses.
And, still others throw some iteration of a holiday party for employees, ranging from modest break-room potluck to black tie soirees at swanky venues (although ultimately, most employees would probably just as soon take the cash, frankly).
No matter how much or how little emphasis employers place on the holidays, some workers will inevitably be thrilled with the fa-la-la-la-las, while others will just be blah. There's no avoiding the fact that for many, 'tis the season for being super scroogy and stressed out with the added emotional and budgetary burdens that so often burst with the addition of extra festivities and their associated obligations.
Season's Beatings: HR & The Holidays
The stress outside the office is enough to overburden anyone, a melange of extraneous travel to visit relatives, hosting unwanted house guests like intrusive in laws or even just the obligatory present purchasing and holiday decorating. Of course, most can't even escape at the office, as that anxiety is compounded by expectations to participate in events like Secret Santa, office gift exchanges or the omnipresent potluck.
Our holiday rituals have become codified at most corporations, although navigating these traditions while observing organizational hierarchies, co-worker relationships and office politics can be a dicey proposition at best.
The need to avoid any potential controversy between colleagues or co-workers seemingly creates the equivalent of an EEOC guideline to make the celebrations as sanitized and secular as possible. After all, abiding by office etiquette like gender and age neutrality and PC terminology is always in season, particularly for HR organizations.
Party going and gift giving can quickly turn from pleasure to panic when trying to appropriately accommodate every employee and make sure their spirits stay bright. Nowhere is that more true than when it comes to giving coworkers, clients and colleagues gifts – whether as a personal thanks or as part of a larger corporate recognition and rewards initiative. But, you're in luck if you're a recruiting and HR professional: we're hooking you up with a gift that keeps on giving.
It doesn't require any trips to the mall, has no associated costs and is about as thoughtful a present as any HR or recruiting practitioner can give their employees – and, unlike those fruitcakes, is something that any employer can actually use immediately – and continue to realize positive returns for the foreseeable future, too.
Stick to this list, and you're pretty much guaranteed to be an HR hero this holiday season. Or at least, not piss off anyone too much.
Making A List, Checking It Twice: 2015 HR & Recruiting Resolutions
Stick to this list, and you're pretty much guaranteed to be an HR hero this holiday season. Or at least, not piss off anyone too much.
Actually take the time to get to know your hiring managers.
Stop writing job ads that suck.
Start notifying candidates when they're no longer under consideration.
Delete the phrase "our people are our greatest assets" from all career-related copy.
Stop using cliches to describe your culture. Start showing what's interesting and unique about it instead.
Instead of chasing candidate experience "best practices," just practice common courtesy and common sense.
Make your application process as easy and pain free as possible. This means optimizing for mobile.
Write personalized e-mails and InMails worth reading instead of getting sent straight to spam folders.
Apply for your own jobs and actually audit your own application process. 
Spend some time outside of the silo to get a better understanding of the roles you recruit for.
Take the time to really read resumes or review profiles before reaching out to potential candidates.
Show up or call on time for scheduled meetings, screens and interviews. 
Don't make it all about you – make it about the candidate, too.
Stop asking "what's your greatest strength/weakness" in interviews. Make questions meaningful.
Eliminate recruiter bias and only select candidates based on objective and relevant experience or expertise.
Be compassionate and never forget that candidates are people, too. People get nervous and awkward sometimes.
Go with data and analytics instead of going with a gut feeling.
Stop worrying about passive candidates and start searching for the most qualified, regardless of employment situation.
Focus on selecting candidates based on performance and potential instead of interview preparation and presentation.
Understand "been there, done that" is not an indicator of future performance.
Avoid stringent selection criteria that rules out anyone who isn't a violet-hued woodland creature. 
Think about the bigger business picture and bottom line.
Keep your mind open and your mouth shut.
This list is obviously just for starters – there are a litany of simple gifts like these you can give to your clients, colleagues and candidates to make their spirits bright, even when it's not the holiday season. Feel free to add any additional tips and spread the cheer (and a copy of this list) to any deserving HR or recruiting professionals on your gift list.
After all, it's the small things that will help our profession – and reputation – go from naughty to nice.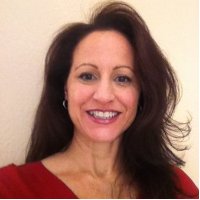 About the Author: Leveraging her unique perspective as a progressive thinker with a well-rounded background from diverse corporate settings, Kelly Blokdijk advises members of the business community on targeted human resource, recruiting and organization development initiatives to enhance talent management, talent acquisition, corporate communications and employee engagement programs.
Kelly is an active HR and recruiting industry blogger and regular contributor on RecruitingBlogs.com. She also candidly shares opinions, observations and ideas as a member of RecruitingBlogs' Editorial Advisory Board.
Follow Kelly on Twitter @TalentTalks or connect with her on LinkedIn.
---
---
Recruit Smarter
Weekly news and industry insights delivered straight to your inbox.