In a market where hard-to-fill vacancies have become prevalent, an efficient recruitment process that ensures that time-to-fill is as short as possible is vital or else you risk losing talented candidates to competitors. We offer tips on how to streamline your recruitment process as well as suggest alternative ways to widen the talent pool and attract a greater range of candidates.
Why Labor Shortages Have Become a Huge Challenge in the Global Market
Soaring inflation, layoffs, and higher unemployment has resulted in labor market activity slowing in 2023. However, the real challenges faced by the recruitment industry are to do with longer term changes to the workforce – largely demographic shifts and an aging population causing ongoing labor shortages. Svenja Gudell, chief economist at Indeed, commented in SHRM that "… the trend will continue beyond 10 years… deep-seated and long-term supply dynamics will continue to be a major force that creates a persistent demand for new hires and the supply of candidates." In other words, labor shortages and skills gaps will be an ongoing problem that demands action from recruitment businesses.
Why Reducing Time-To-Fill Is Crucial
In a competitive market, quick candidate attraction strategies and a reduction in time-to-fill is critical. The longer it takes you to find candidates and the more elongated your recruitment process, the higher the chance the competition will hire them first. Candidate experience is everything in this environment. Communication lagging? Delays in shortlisting? A lengthy interview process? All of these hold ups could lead to you missing out on talented candidates while a competitor offers them a job or because they get fed up with inaction and drop out of the process to pursue another opportunity.
Increase Efficiency With Recruitment Technology
This is where recruitment technology and data is your friend. Utilize automation tools to speed up the process, from quick and easy job posting to multiple platforms, to an easy application process, to efficient candidate management. Use data and analytics to garner insights on what job boards you should be posting to and when, plus gain an understanding of which job boards are working for your jobs.
In a market where speed (without compromising quality) is of the essence, recruitment technology can mean the difference between a quick hire and no hire at all – plus potentially even client loss. Scrutinize your recruitment process to work out where your bottlenecks lie. Which stage or stages are taking the longest time? What part of the process needs to be made more efficient in order to try and reduce time-to-fill? Focus on those areas and work out what piece of recruitment tech would help to increase efficiency.
How To Reduce Time-To-Fill
1. It all starts with a great job ad
Get the job ad wrong and you'll be at a disadvantage from the very start. A killer job ad means optimized, quality, compelling content but also an ad that is posted in the right place at the right time so that it is found, read and resonates with the right candidate. Data-driven job posting means knowing which job boards are likely to provide the most exposure to talented candidates for each particular job. It means knowing the best time to schedule your job posting in order to catch candidates when they're actively looking. Content is also key – keep to standardized job titles, add location and salary, keep the word length to 150-350 words, naturally weave in keywords and limit yourself to 5 bullet points per list. What's especially important in this market is to understand and address what candidates now want from a job – not free-flow-drinks-Fridays or a pool table in the office but flexible working opportunities, health and wellbeing perks and a supportive culture.
2. Build and nurture an internal candidate database
Curating your very own candidate database that you can call upon when the right opportunities become available can be invaluable, especially when filling roles at pace or for hard-to-fill roles that require a certain skill set. Recruitment tech that allows you to download resumes, save them and then quickly find relevant ones with a filtered search criteria is incredibly useful. Also ensure you offer the ability for candidates to register their resume on your recruitment website and set up job alerts. Of course, to really make the most of your candidate databases you also need to keep in touch with those candidates – check in on them regularly, remind them that you're still there and ready to help, and let them know about any possible job matches. This is where a candidate database becomes a talent pool that you can dip into when required.
3. Manage incoming applications
Attracting talented candidates is one thing but keeping them in the process until the very end is another thing entirely. A candidate management system that allows you to easily track and manage applications so that you don't let any candidate slip through the cracks will help you to keep in control of the entire process and speed it up. A ranking system, the ability to add notes and updates to each application, and filterable views, all in one place, makes it easy to track each candidate throughout the process.
4. Communication is key
A candidate management system will also help you to keep on top of communication with your candidates. Letting candidates know where they stand and what to expect next is crucial so that they don't leave the process out of frustration or because they decided to accept another offer or pursue another job role. A range of different email templates and the ability to bulk email candidates will both save time and ensure that all candidates get a timely response.
5. Ensure a streamlined recruitment process
A streamlined process is an efficient process, one that minimizes any delays and takes you from job ad creation, to job board posting, to applications and candidate management, to offer and hire efficiently. It is this that will reduce your time-to-fill and give you an advantage when it comes to attracting candidates and keeping them interested. In a competitive market the recruitment process can become a minefield, with candidates potentially leaving at any point – even at the offer stage. Improving candidate experience throughout the entire hiring process is therefore critical. A streamlined process, aided by the right recruitment tech stack and driven by empathetic and timely communication, will hugely help you to keep candidates engaged and reduce your time-to-fill.
How To Widen Your Search and Reach More Candidates
What do candidates really want? According to LinkedIn's Global Talent Trends Report, the number one priority is compensation, followed by work-life balance, and then flexibility. It therefore makes sense to speak to these motivators by including salary on job ads (now a legal requirement in several US states), demonstrate a supportive company culture and offer flexible working options of some form. Doing these three things will automatically boost candidate attraction to your jobs manifold. By offering flexibility, you will reach talented people that cannot work otherwise – talent you would otherwise miss out on.
It's also wise to post your jobs to a mix of both the big generalist job boards and niche boards as the latter will help you to reach groups that you might not on the generalist boards – groups of people looking for jobs in your industry or that feel marginalized and therefore look to boards such as those for over-50s, female professionals, or those seeking flexible jobs. Offering a referrals scheme is another way to access talent quickly – after all, who better to recommend talented individuals in a particular sector than current or previous candidates?
Time-to-fill is an important metric regardless of the state of the market as it serves as a good reflection of the efficiency of your recruitment processes and can pinpoint where improvements could be made. However, in a labor-short market where hard-to-fill vacancies are rife, reducing time-to-fill really is business critical. Take too long and the likelihood is that candidates will accept other offers while you are still part-way through your hiring process. Optimize your job ads, utilize data-driven multi-posting technology to get those ads out to the right places quickly and at the time that candidates are actively searching, manage applications coming in, track your candidates, and ensure you keep them up to date with the status of the process and their place in it. Such measures will help you to reduce your time-to-fill and allow you to stay ahead of the competition.
---
Authors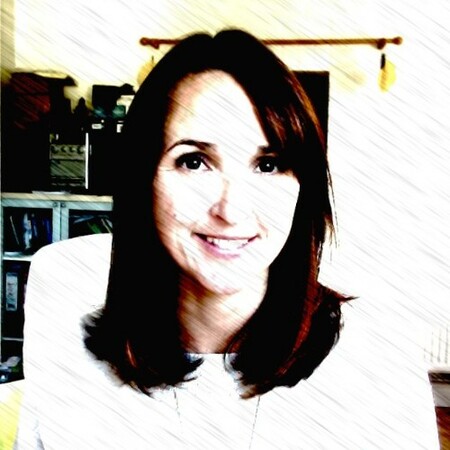 Emily Buckley is Head of Content for Wave, a market leader in candidate attraction technologies. She provides insight into industry trends and candidate attraction, plus advice on getting the most from your recruitment website. You can follow her on LinkedIn for the latest on what is going on at Wave and top recruitment industry trends and insights.
---
Recruit Smarter
Weekly news and industry insights delivered straight to your inbox.