Three years later, we're still facing unprecedented moves in the job market.  From the "Great Resignation" of 2021 to "Quiet Quitting" in 2022, we now arrive at the "Great Breakup" of 2023.
According to a recent McKinsey/LeanIn study, women are re-evaluating their careers and switching jobs in unprecedented numbers. The global pandemic highlighted challenges associated with child care, family time, and mental health.
But, many of these workplace challenges began for women long before the pandemic started. We just finally seem to be talking about it – out loud and in front of decision-makers.
Are companies listening?  Well, women aren't waiting around, twiddling their thumbs, waiting politely for an answer. Instead, they're communicating with their feet – as they walk away from a job (and maybe a career) that doesn't serve them.
Keep reading to learn more about the Great Breakup and its implications on hiring in 2023 and beyond.
Why Are Women Changing Jobs in Droves?
According to the McKinsey/LeanIn study, women are changing jobs for three primary reasons:
Women leaders want to advance, but they face more challenges than men
Women are underrepresented in their organizations but overworked
Women demand a better work culture focused on diversity, equity, and inclusion (DEI), overall well-being, and flexibility
Let's look at each.
1.    Women Leaders Want to Advance, But Face More Challenges than Men
Just like men, women want to grow professionally, advancing in their careers. However, women face unique challenges that men don't. Here are some examples of these headwinds from the McKinsey/LeanIn study:
Women leaders are twice as likely as men to be "mistaken for someone more junior"
37 percent of women leaders have had a co-worker take credit for their idea, compared to 27 percent of men leaders
Women are more likely than men leaders to have co-workers who imply they are unqualified or question their judgment
Women leaders are more likely to claim that their personal characteristics (such as being a mother or caregiver and/or their gender) have negatively impacted their ability to advance (through receiving a raise or promotion)
2.    Women are Underrepresented, Unrecognized and Overworked in their Organizations
Anyone feel this one? Statistically, women are still underrepresented in their organizations – especially in leadership positions. McKinsey/LeanIn's Women in the Workplace 2022 Report says that women are "dramatically underrepresented in corporate America with only one in four women serving in an executive, C-suite role.
And, despite this underrepresentation, women are still unrecognized and overworked, giving way to burnout and mental health challenges. In fact, 43 percent of women leaders feel burned out compared to 31 percent of men in similar positions.
But here's the rub. Women spend 2x more time and effort than men on supporting employee DEI initiatives – both of which improve employee retention and satisfaction rates. However, 40 percent of women leaders say this additional DEI work isn't acknowledged in performance reviews. While work in DEI helps to attract and retain talent while improving corporate brand, this work doesn't help women advance – it just stretches them thin.
3.    Women are Demanding a Better Work Culture
Finally, women are demanding a better work culture and changing jobs when they don't find it. Women are more likely to change jobs to find a culture with more flexibility and commitment to DEI and well-being.
And although these demands were present before 2020, the global pandemic just emphasized the importance of these demands.
Here are some examples to consider:
Women leaders are 

1.5x more likely

than their male counterparts to have left a previous job for one that prioritizes DEI

49 percent of women

 say that flexibility is a top reason they consider when accepting a job offer or staying at a job
To attract and retain female talent, especially in leadership positions, employers must support women.  If not, women will continue leaving in droves, setting diverse employment and leadership back decades.
Are Younger Generations of Women Changing Jobs Too?
So, what about our future female leaders? Well, the news isn't much better there. With mid- and senior women leaders leaving for more flexible, diverse, supportive positions, there will be fewer female mentors at a majority of companies – leaving younger women with no one to watch advance up the ranks.
And young women want to advance.  According to the McKinsey/LeanIn study, more than two-thirds of women under 30 want to advance to senior leadership positions. Additionally, more than half of these women say that advancement has become more important to them over the pandemic. Finally, just like their more experienced counterparts, younger women also want to work for an organization that prioritizes flexibility, DEI, and overall well-being.
Companies that fail to focus on these issues will have difficulty retaining women leaders they already have while potentially losing out on recruiting young talent, creating a weak (or broken) leadership pipeline for attracting the next generation of leaders.
Instead, companies must continually embrace flexibility and commitment to DEI and well-being all while providing women with opportunities to advance – free of headwinds. After all, a diverse and inclusive company will continue to attract and retain the best talent while keeping its well-deserved competitive edge.
---
Authors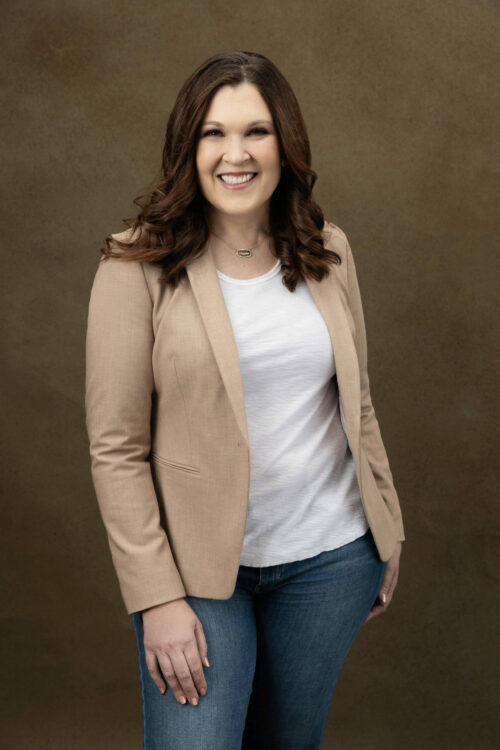 Jenny Kiesewetter is a prolific Nashville-based freelance writer, teacher, and coach, specializing in human resources issues, employee benefits, employee training and development, and legal compliance issues. Jenny has a knack for making complicated topics understandable, digestible, and valuable. In her free time, Jenny enjoys spending time with her friends and family, traveling, live music, and dining out.
---
Recruit Smarter
Weekly news and industry insights delivered straight to your inbox.