Too often, companies underestimate the value of effective teamwork between a recruiter and a hiring manager (HM). The latest frequently treats a recruiter as a "vendor" when opening a new role in their team. As a result, you get vendor-client relationships that deliver poor outcomes. 
However, their collaboration directly impacts the whole hiring process and recruiting budget. Want an example? Calculate the cost of an open vacancy posted on job boards for an extra month, and add the time devoted by each participant in the process to measure how important productive cooperation is. Wow, huh?!
And it's not just that. Here's a list of metrics you can improve by establishing effective communication between these parties:
Time of hire 

Cost of hire 

Quality of hire

Market reputation 

Quality of candidate's feedback
Hiring managers tend to minimize their role in reaching the results in the metrics mentioned above, delegating everything to a recruiter. If they worked as one team and shared trust and responsibility, the recruitment process could reach another level.  
With a clear and detailed request from an HM, a recruiter knows precisely how to begin sourcing and to attract relevant candidates. Doing so allows the company to fill the position more quickly, ultimately saving money. 
Everyone wins when a recruiter and an HM are on one team and have a common goal of finding the best candidate. Let's imagine what a cost-effective recruitment process can look like and outline effective communication between a recruiter and a hiring manager:
Requisition 
 This is where everything begins. Recruiters don't come up with new positions, they receive requests from hiring managers. And the more detailed and specific it is, the easier it'll be to find the right fit for those requests.
Here is how my team and I simplified this process at Belkins. When our departments started to grow really fast, we decided to try hiring cards. What's that and how do they look?
When an HM requests a new position, they fill in the hiring card that includes:
A detailed list of hard and soft skills

Education requirements

Years of experience

Future responsibilities

Typical work schedule and daily tasks

The teams and roles candidates will collaborate with

A stop-list of companies candidates worked in

A list of the most desired companies for sourcing candidates

Link to the test task

The main reason and purpose we are opening this vacancy

Budget limits, bonuses, and other critical financial issues.
Having this list, our team of recruiters can perform laser-focused search and deliver the best candidates. Moreover, we always keep the hiring card in front of our eyes during the first interview. Thus, all the information is in one place, so we don't need to juggle multiple files.
But to make it go like clockwork and eliminate miscommunication, this process has gone through many iterations and improvements. The biggest problem was that the HM could edit the card in the middle of the hiring. Once we opened the position, it turned out that some new details were not approved by C-level. After this case, we subscribed to a service that automizes the approval process.
You can take it into account to standardize and speed up your recruiting. This may not be a perfect fit for small startups, but if your company is more than 100 people and fast-growing, it's an essential step to consider. Automatization moves your requisition step to a new level.
Intake Meeting 
This step is crucial to align all hiring details. While discussing the requirements and responsibilities, a recruiter and HM come up with valuable insights for the job description and improve it.
To make it highly productive, I recommend recruiters cover these topics:
What is the purpose of a new hire? What value do they bring to the team?

This point empowers the recruiter to better present the role during the first interaction and write the vacancy description. It will also be helpful to ask an HM to describe a role as if they present it to a candidate.

What are the KPIs for this role, and what do you expect from the candidate during probation?

This is one of the most popular questions candidates ask recruiters during the first round of interviews. It's great when the recruiter voices such details to give the candidate a bigger picture.

What are the growth opportunities and career paths for this position?

Candidates should have additional motivation to accept your offer. Career perspectives are that factor. So to provide them with a clear understanding of what to expect after months and years at your company, an HM should mention this during the intake meeting.

Ask to describe what soft skills are critical for this role. What are the must-have and nice-to-have hard skills?

The purpose of this question is pretty obvious, but when the HM list them personally during the meeting, the recruiter obtains more detailed information to better prepare for the interview.

What technologies or tools should a perfect candidate know (must-have and nice-to-have)?

This detail lets the recruiter filter resumes of candidates that don't match the desirable tech stack and ask more specific questions about tools proficiency.

Indicate your red flags and describe a candidate you'd never hired for this role.

This way, the recruiter will know the behavior and professional details to pay attention to and skip unsuitable personas.

Is there anything regarding this position that can alert the candidate (like a late evening working schedule or lots of monotonous work)?

It's essential to outline all specifics that might sound negative to candidates. No other person knows that better than the hiring manager. To save time on further nonproductive interviews, include this topic in the intake meeting. Knowing all possible red flags for candidates, recruiters can articulate them better in front of the person.

What kind of personality might not pass probation for this role?

Possible case: a highly creative individual is applying for a role where the processes are very regulated.
The main goal of this meeting is to articulate everything to simplify the work for recruiters. Clear communication and proactive involvement of both parties will ensure the success of your teamwork; otherwise, you'll waste your time.
Here's the actual case from my experience. Once my recruiting team received the requirements for the Assistant role. While discussing the details with the HM during the intake meeting, we realized that this position was also managerial and not just assisting. The precise title was more likely Manager or Coordinator. After fine-tuning the name of the role, we quickly closed the vacancy.
Resume Screening 
Recruiters often do the first screening and make a short list of candidates. HM should plan their involvement in this process and help a recruiter. This is especially important when candidates apply for highly creative roles and have portfolios that need a professional opinion. It usually takes time, but the hiring team should do their best to act quickly and maintain a smooth candidate journey. 
We included the HM in the process of reviewing the portfolios when hiring graphic and UI/UX designers. This is how it works:
A talent sourcer or junior recruiter collects portfolios and attaches more details about the candidates to the applicant tracking system.

They create a task for hiring managers with deadlines to review the portfolios.

The hiring manager — the creative director in our case — comments on each applicant; estimates the content quality and their professional skills.

The recruiters have a list of qualified candidates with whom they can book the first interview.
It really saves time for recruiters, because relevant candidates are already filtered.
Recruiter Interview and the Preliminary Feedback 
To provide the hiring manager with all the necessary specifics on candidates, recruiters should collect ultimate feedback on the applicant. My team streamlined this process by incorporating a feedback form in our applicant tracking system. To make the hiring process flexible, we customized it for each role's specific soft and hard skills.
I also recommend creating your checklist, including all critical points discussed during the intake meeting. Thus, all recruiter feedback will be transparent, comprehensive, and accurate for an HM. This way, you will avoid spending extra time for the additional meeting to discuss candidates.
Also, make a short recap of the interview or record it so that an HM can see what you were talking about. Sometimes an HM asks candidates questions they have already heard from a recruiter, which is unacceptable and only makes the interviews longer. So having a customized system that tracks all the details from interviews, including feedback from recruiters and HMs, is the best way to make the hiring process smooth for everyone.
Skills Assessment
In my company, we omit this stage only for the head and C-level candidates: for such positions, we make more time for interviews and ask more specific questions to assess the hard skills. For the rest of the applicants — especially those whose work implies much creativity and profound analytical skills — our HMs provide pilot tasks.
I recommend ensuring the relevant task is added to the hiring cart. This way, recruiters won't miss it and won't confuse it with other test tasks.
The next step is assigning the task review to the manager. It's among their top interests to check it out as fast as possible, so usually, recruiters don't have to wait too long for feedback. But things happen: busy day, too many side tasks, lots of important meetings. HMs can accidentally forget the skill assessment task. So to get this process clear-cut, recruiters can notify managers by themselves or implement a tracking system that sends notifications automatically after the test task is completed.
Finally, applicants should receive detailed feedback. This is a good way to establish your reputation in the labor market. Even if they get rejected, find the right words to share your appreciation for their time and give insightful advice that will help and inspire them to improve. Always find time for this vital step, and warn your HM in advance that you will need detailed feedback from them.
Hiring Manager Interview 
Here are the most time-saving pieces of advice for recruiters:
Book a slot in the hiring manager's calendar in advance. For example, book preliminary slots next week in the morning/evening/noon. When a recruiter has a good candidate, they can suggest alternative slots and avoid pushing busy hiring managers to find free slots in their calendars. So easy.

Provide managers with your personal feedback after the introduction interview. Give them a recap of your conversation, its record or main outlines.

Prepare a feedback form or a checklist for the hiring manager, considering the role requirements.

Assist an HM when evaluating and comparing candidates.

After the meeting, provide an HM with detailed feedback on their performance. How good were their questions? How professional were they acting? Were they too harsh or too nice? Communicate on the moments hiring managers could improve before the next appointment.
I join as many HM's interviews as possible to see how everything goes, what they talk about, feel their mood, etc. It helps me improve candidate selection from my side and the hiring skills of managers who don't have deep recruiting expertise. We often discuss interviews and can clearly see a positive dynamic in their quality.
Final Interview
Depending on the company's size and management style, HM interviews close the hiring series. However, some positions require a final interview with the CEO, founder, or co-founder. Thus, the final decision is made by them.
An HM chooses 1-3 top candidates and recommends them for a final interview. Regarding the appointment, no changes here. The whole process looks pretty much the same as the HM interview. Founders and C-level executives fill in the same feedback forms and make interview recaps with recruiters.
This extra step helps double-check the hiring manager's feedback because sometimes when the team is rushing to close a hot position, they want to hire the first good candidate they stumble upon.
Candidate Feedback
Do your best to turn candidates who didn't pass the interview into your ambassadors. Later they will say to their friends something like, 'I wasn't hired by this company, but their team is great; it was the best interview process I ever had. They specified why my portfolio didn't match their requirements and what I should improve.' Such positive reviews from the candidates who didn't make it bring priceless value to your employer brand. Furthermore, some candidates will get inspiration from communication with your team, will improve and come back again.
Here are a few tips to make the best of this step:
Explain to all the participants (hiring managers, founders, CEOs) the importance of giving a detailed feedback. They should know that the employer's image in the labor market is as critical as our image for our customers.

Give the participants a strict time limit for giving feedback.

Ask to outline the strongest sides of the candidates.

Ask to describe the moments the applicants need to work on.

Once again, give a brief recap of their hard skills, focusing on their pilot task.
The recruiter usually consolidates all the data and crafts solid feedback, considering the things mentioned above. The HM should be ready to support them and rely on their experience in putting it the right way.
Making an Offer
Even though a recruiter and HM already had an intake meeting, it is good to have another one before "closing" the candidate and finalizing responsibilities, salary increases, and growth opportunities within the team. Sometimes things may change depending on a candidate and current business situation. 
Making a decision is always challenging, but be sure you send the offer or other feedback shortly after the interview. One day, you may lose a candidate because you spent too much time discussing the job offer internally. So it is worth having a well-organized process between HM and recruiter, hiring policy, and salary range templates.  
Final Thoughts
A hiring campaign is like any other project. It requires an engaged team, clear goals, and efficient communication. The hiring manager is the one who initiates the hiring process, and a recruiter plays the role of the project manager by setting up the team, coordinating KPIs, and keeping everyone on track to achieve the end goal. 
As clearly noted, the initiator and project manager must work together, sharing responsibilities instead of acting as a client-vendor relationship. Mutual support and trust make communication effective and a successful hiring process. 
---
Authors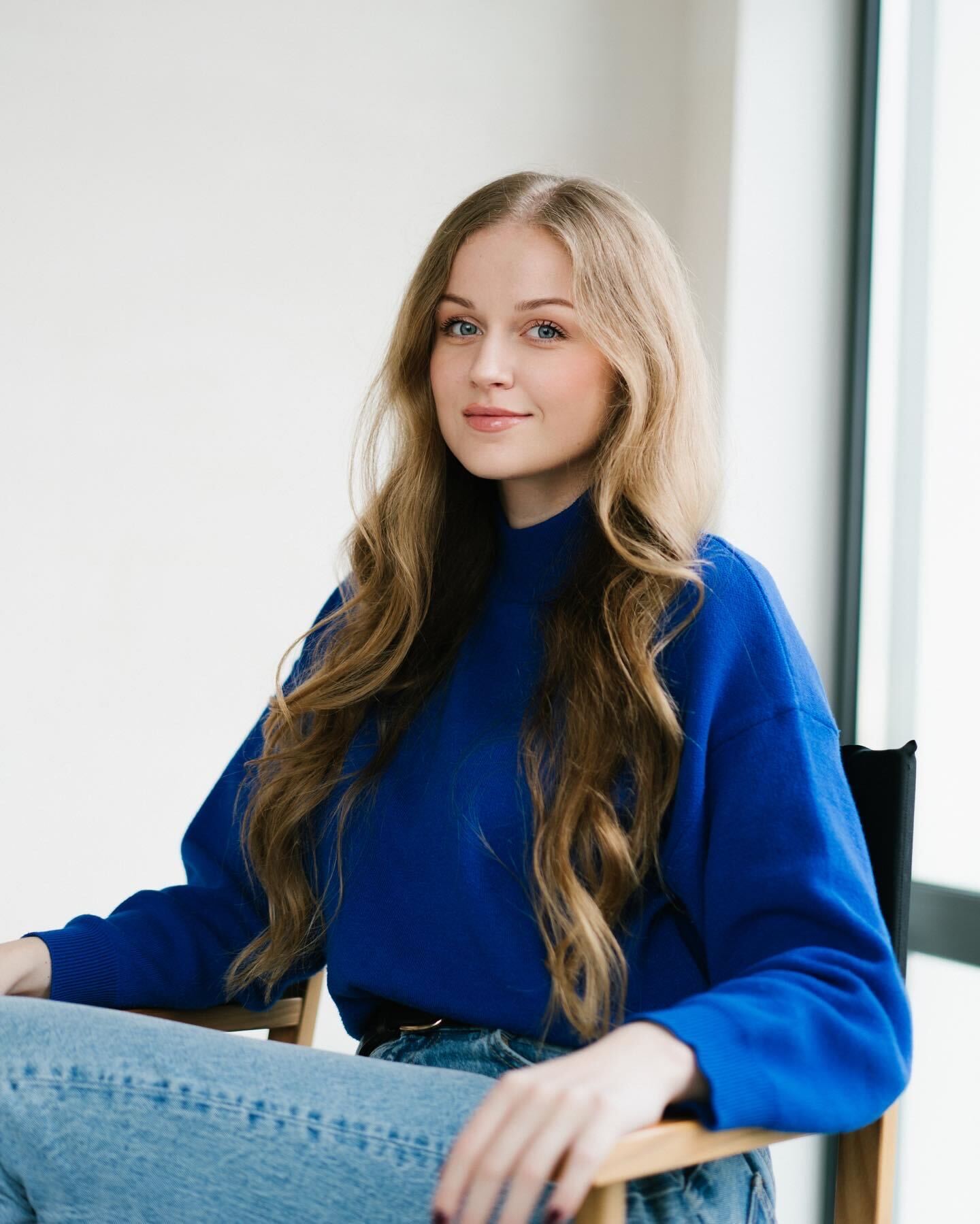 Head of Recruitment at Belkins and Folderly. Obtained two master's degrees in International Business and Journalism. Six+ years of experience in international IT HR and Recruitment, including working in product, outsourcing, outstaffing, and freelance environments. Two+ years experience in managing high-performing recruitment teams, growing Belkins team from 100 to 250 people.
---
Recruit Smarter
Weekly news and industry insights delivered straight to your inbox.