Talenya Ranks 3 Beverage Giants on Diversity
Fortune Magazine publishes a report on Fortune 500 Companies' Diversity and Inclusion Performance and ranks them every year.  Fortune uses different parameters to measure diversity, including quantitative data, such as the participation of women and minorities in the companies' workforce, as well as qualitative, yes/no parameters such as Board of Directors policy on diversity and Daycare services. 
Talenya decided to create its own ranking for Fortune 500 companies, using only quantitative parameters that are indisputable and can be tracked over time to identify trends.
In this article, we compare the diversity breakdown and overall score of three beverage giants: The Coca-Cola Company, PepsiCo and Keurig Dr. Pepper Inc.  
World's Largest Non-Alcoholic Beverage Company
The Coca-Cola company offers over 500 brands in more than 200 countries around the world. PepsiCo is Coca-Cola's biggest competitor in the non-alcoholic beverages industry, with Keurig Dr. Pepper as another leading rival of hot and cold beverages. 
The chart below compares the three companies in terms of revenues and number of employees, as well as their Fortune and Talenya respective ranking. 
Coca-Cola: Ranked as 262 or 2?
While PepsiCo and Keurig Dr. Pepper Inc. are close in their Fortune and Talenya rankings, The Coca-Cola Company is far apart. While Fortune ranked it as number 262 among all 500 companies, Talenya ranked it as number 2! 

Here's Why Talenya Ranked Coca-Cola Much Higher
The Coca-Cola Company was ranked only below Altria and above Walmart.  Talenya and Fortune use different parameters to measure diversity.
Talenya ranked Fortune 500 companies according to the following parameters:
Percent of Black/African American

Percent of Women

Percent of Hispanic/LatinX

Percent of Asians
Fortune combines the percentage of all minorities in the workforce into one parameter, while female participation is measured separately. Talenya measures each diversity category and women, separately. 
Like Talenya, Fortune uses Diverse employee participation in Managerial Roles as one of its parameters for measuring Diversity; however, Talenya uses three additional parameters not used by Fortune.
Talenya's Additional Parameters
Average Tenure
The percentage of diverse employees who stayed for more than two years in their companies. This parameter reflects employee satisfaction and impacts churn.
Internal Mobility
The percentage of diverse employees who have had more than two jobs in the same company. This parameter also impacts employee satisfaction and churn.
High Churn Risk
The percentage of diverse employees who are at high risk of churn within the next 12 months.
After this, Talenya takes the ranking of the companies across all eight parameters and gives them an overall diversity score. The overall score is used to rank the company compared to all other 499 companies.
The participation of Black/African Americans and Women in the workforce received a relatively higher weight, while all other parameters received equal weight.
As can be seen from the chart above, Coca-Cola received a very high ranking for Black/African American participation in their workforce.  They also had a high tenure among their employees. All three companies had a low score in the participation of Asian employees, but Keurig Dr. Pepper Inc did not have other high scores to make up for these shortcomings, other than participation in Managerial Roles and High Risk of Churn.
The only parameter where PepsiCo excelled was Internal Mobility of diverse employees.
On the other hand, Coca-Cola had low scores in both Asian employee participation and High Churn Risk, but it had relatively high scores in the other parameters.
So contrary to its ranking on the Fortune 500 list, Talenya concludes that The Coca Company is one of the best-performing companies among Fortune 500 as far as diversity and inclusion.
Read the Full Talenya Bi-Annual Diversity Report Here
---
Authors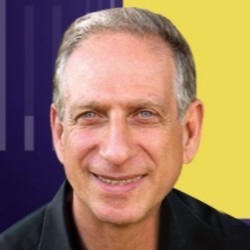 Gal Almog is the Co-Founder & CEO at Talenya, a world leader in talent sourcing solutions. Gal spent the last 20 years inventing AI-powered products that disrupted the recruitment technology market. Prior to founding Talenya, Gal founded PandoLogic, a world leader in recruitment advertising technology.  In 2021 he was named one of the 100 most influential thought leaders in the Talent Acquisition technology market, by the Association For Talent Acquisition Solutions.
Recruit Smarter
Weekly news and industry insights delivered straight to your inbox.