This year, companies are keen on hiring but struggle to find great candidates in a tight labor market. Research suggests that, despite the rising hiring demands and competition, companies continue to feel less confident in finding the right fit. Research further suggests that sourcing quality candidates, identifying candidate matches quickly and screening and assessing candidates are top three pain points before the interview.
Another survey revealed similar trends, with 73% of recruiters reporting that it is difficult to find quality talent today. But 42% of recruiters believed that AI will help them be more strategic in their jobs. 
Talent rediscovery software is one example of such AI powered solutions on that market that can help you hire faster and better from your existing talent network. In this article, we discuss how you can rediscover candidates and elevate your talent acquisition efforts through your ATS.
Why Your ATS is Failing You
With each hiring cycle, organizations amass hundreds (or even thousands) of resumes. While classical applicant tracking systems can parse resumes and store candidate information, it's considered to be a relatively 'dumb' piece of technology. This means, it can support storage, but cannot perform screening and matching functions. Often the data is outdated, making it harder to get back in touch with these candidates.
Although most ATS allow advanced search with keywords and Boolean strings, these methods have their limitations. Inefficient searches lead to false positives and negatives, as qualified candidates slip through the cracks. False positives identify candidates who might not be a good fit because of keyword stuffing. In contrast, using overly specific keywords and Boolean strings omits appropriate candidates.
As a result, a majority of the resumes get lost in the system. Manually retrieving candidate profiles from your ATS is a daunting task, to say the least. But there's good news. With a large amount of candidate information, you are sitting on a goldmine of talent data. 
But how can you optimize this candidate data to transform your hiring? 
Leveraging ATS for Talent Rediscovery
Talent rediscovery is screening candidates who applied for previous open roles and matching them to current open roles using your ATS.
A dedicated Talent rediscovery software or Talent Intelligence tools use AI to automatically find previous candidates fit for current open positions from the ATS. The software allows you to have a candidate's complete updated profile (education, employment, skills) and previous interactions with you, right at your fingertips.
Focusing on existing candidates while hiring significantly improves the process and you can focus on high-quality candidates; optimize the recruitment process, reducing hiring time and cost.
Benefits of Talent Rediscovery
Reduce Time to Hire-

having a strong candidate network gives you a jump start anytime a new role opens up instead of reinventing the wheel every time.

Lower Talent Acquisition Costs–

sourcing, attracting and hiring candidates is an expensive affair. And, longer hiring times further increase hiring cost. Candidate rediscovery narrows down your candidate pool, which reduces advertising cost and hiring time. It also streamlines and automates the sourcing reducing other associated costs. 

Improve Quality of Hire–

since you have already interacted with these candidates, your pipeline is already filled with high-quality and vetted candidates. These candidates have a relationship with your brand and have expressed an interest in working with you. So, they are better matched to the role than others.
Your ATS works in tandem with the talent intelligence tool to power your talent rediscovery efforts. Here's how it works:
Integration with ATS

: The talent intelligence solution will integrate into your existing ATS and enhance its AI powered advanced search capabilities.

Understanding Job Requirements

: Once the systems are integrated, you can upload your job description into the system. The software will scan the job descriptions of open roles to understand the qualifications and requirements.

Candidate Sourcing

: Your talent rediscovery software will search your existing resume database to find candidates that match the role requirements based on their education, work experience and skill set.

Candidate Shortlisting

: Finally, the software will generate a list of candidates ranked according to their suitability for each open role.
How to Start Your Talent Rediscovery Journey
Use Candidate Data: Insights from Your Talent Funnel
With the talent intelligence integration with your ATS, you can screen existing resumes based on your job descriptions, rank and shortlist ideal candidates. You can export the following candidate information from your ATS:
Current company and title

Contact information (phone and email)

Education History and Qualifications

 

Candidate's work experience and skill set
The software also allows you to use an advanced search and additional data from your recruiting funnel. For instance, you can filter candidates based on:
Candidate source

The stage of the recruitment process reached

 

Reasons for rejection/Reasons for application withdrawal

Interview Feedback

Diversity,Equity and Inclusion (DE&I) attributes 
These advanced search options and filters make it easier to retrieve appropriate candidate profiles. 
Identify and Prioritize Silver Medalists
Silver medalists are the candidates who made it to the final stage of hiring, but fell short for some reason. It does not mean that these candidates are not skilled or qualified for the position. In fact, silver medalists provide a great starting point for recruiters to enrich the talent pool with pre-screened and interviewed candidates. But often once the role is filled, these candidates are forgotten and the leads eventually turn cold.
Talent intelligence tools enable you to add silver medalists automatically from your ATS to a 'warm' pipeline and match them to open requisition based on skill and behavioral attributes, employment history and job description. The tool will also use recruiter feedback to make accurate candidate suggestions to start the hiring process.
Previous candidates are also more likely to respond to new opportunities as you have a relationship and they are already enthusiastic about working with the company. But, to sustain interest, you have to engage your talent pipeline.
Transform Candidate Experience With Re-Engagement Campaigns  
Building a talent network of interested leads and passive candidates allows you to source when hiring in the future. But, only 35% of the Fortune 500 companies have any type of talent network. Even with a talent network in place, one third of these companies never send anything to their interested leads.
Nurturing candidate relationships through consistent and personal communication improves the probability of them accepting future job offers. With AI based tools, you can deliver personalized content and keep them engaged in between hiring cycles. Automated email drip campaigns, including personalized job recommendations, informative blog posts related to specific roles or skills or the latest and relevant company updates can be helpful in getting the candidate's attention.
Meaningful and targeted communication also helps candidates. They feel valued and sustained engagement encourages them to apply for future roles. These are especially important in the case of silver medalists.
Conclusion
Candidate rediscovery with AI allows you to take advantage of your existing talent database, identify suitable candidates and reduce time and cost of hire. Talent rediscovery software will integrate with your ATS to scan candidate data and resumes and generate a list of best fits. It also allows you to develop and nurture relationships with the candidates over a period of time. This makes it more likely for the candidates to respond to your future job requisitions and accept offers. 
To know more about talent rediscovery, companies like Seekout (with more than twice the amount of reviews than the next competitor), Ripplematch, Entelo and about a dozen more can help you dig deep into the numbers.
Here's a ranking on G2 to help navigate the course.
---
Authors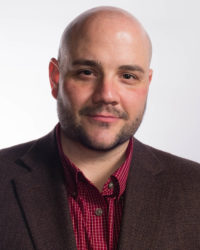 Ryan Leary helps create the processes, ideas and innovation that drives RecruitingDaily. He's our in-house expert for anything related to sourcing, tools or technology. A lead generation and brand buzz building machine, he has built superior funnel systems for some of the industries top HR Tech and Recruitment brands. He is a veteran to the online community and a partner here at RecruitingDaily.
Recruit Smarter
Weekly news and industry insights delivered straight to your inbox.