Get Insider-only access to view this resource content!
In today's tight labor market, you need to be able to find talent faster than your competitors.
Are you missing out on the best people because inferior technology is holding your TA team back?
SeekOut's talent platform helps you hire, grow, and retain talent while focusing on sourcing for diversity, technical expertise, and other hard-to-find skillsets. Achieve your hiring goals, increase productivity, and empower your teams with access to more than 738 million candidate profiles and advanced search capabilities.
Don't take our word for it. See why Fortune 500 companies around the globe use SeekOut.
Watch this exclusive demonstration led by SeekOut's Head of Customer Advocacy, Ed Pedini, to:
Discover new ways to find the right candidates
Explore deep talent pool data to hone your sourcing strategy
Reduce time-to-hire for inbound candidates
Review best practices for sourcing internally
Presented By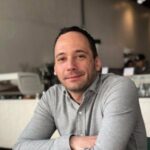 Ed Pedini
With over 10 years of experience in the recruiting industry, Ed Pedini serves as the Head of Customer Advocacy at SeekOut. Ed has a background in technical recruiting from all over the world and has led teams of Recruiters and Sourcers resulting in thousands of hires. In his spare time, Ed enjoys being outside in nature and spending time with his cat, Luna.
Follow
Follow
---
---

RecruitingDaily is the #1 online media resource for today's recruiting world, offering a signature mix of content, news, webinars, podcasts, videos, eBooks, educational resources and events that develop professional best practices. RecruitingDaily and its network of sites reach a global audience ranging from entry-level sourcers to strategy-level corporate executives in the human resources, talent acquisition, recruitment marketing, compliance and diversity and inclusion professions worldwide.
---