Some quick-hitters:
The fact that HR is still talking about "The Cloud" is pretty solid proof that we're not even close to AI being relevant in this industry. #UNLEASH18

— Matt Charney (@mattcharney) May 15, 2018
(True.)
People do not want to search content, they want content to search for people. It's not about content, it's about conversation. @BillBoorman #unleash18 pic.twitter.com/PvofjiSRBP

— Teela Jackson (@TeelaJackson) May 15, 2018
(Equally true.)
The Snow Beast believes, that a people-driven approach contributes to the overall organizational success! Visit booth 513 to learn more. #UNLEASH18 pic.twitter.com/XlCQ7Fa7Ij

— Lumesse (@Lumesse) May 15, 2018
(SNOW BEAST!)
Day 1 of #UNLEASH18 does not disappoint! Looking forward to talking about #hrtech and https://t.co/RC4oSyujWe in Vegas! @Ideal pic.twitter.com/yxruJdKsDH

— Somen Mondal (@somenmondal) May 15, 2018
(Their full potential! Their purpose!)
HR is undergoing a transformation. In fact, the very definition of HR is changing. But is that good or bad, & how will these changes affect you? Tomorrow on #WorkTrends, we're talking with #HR Specialist, @DawnHBurke, about the future of HR. https://t.co/LGey19JX7D #UNLEASH18 pic.twitter.com/XpklS8hwbF

— TalentCulture (@TalentCulture) May 15, 2018
(Are execs still viewing HR a a cost center?)
If we wait for people to get to the top of the company to make real change, they are so holistically compromised that they are not able to do it. @profhamel #unleash18

— Teela Jackson (@TeelaJackson) May 15, 2018
(The inherent flaw of hierarchy.)
Top Keywords at #UNLEASH18 – @UNLEASHgroup #HR #futureofwork #leadership pic.twitter.com/0ydLawolfc

— Meghan M. Biro ⚡️ (@MeghanMBiro) May 15, 2018
(Interesting.)
@profhamel Bureaucracy vs Humanocracy #UNLEASH18 pic.twitter.com/ambRcPtNyX

— Andi Lustak (@AndiLustak) May 15, 2018
(True.)
What will the new talent management landscape look like in the #futureofwork and how will #HR technology adapt? @Josh_Bersin from @Deloitte took over our main stage to explain. #HRTech #UNLEASH18 pic.twitter.com/liZhSGL4yL

— UNLEASH (@UNLEASHgroup) May 15, 2018
(Also true.)
It's time to take care of your data #UNLEASH18 pic.twitter.com/wYJuoNjZHi

— Chris Havrilla (she/her) (@havrilla) May 15, 2018
(Top stat is troubling.)
re: Interesting: @Josh_Bersin citing research that 40% of companies are still only doing an annual survey for engagement #UNLEASH18 > It's like saying kids should go to school one day each year. If you want to learn, be active often. Interaction & learning are lifelong practices.

— Ian Gertler (@iangertler) May 15, 2018
(Good analogy.)
Yes. Yes. Yes. #UNLEASH18 pic.twitter.com/iW9n4Vjuq8

— Dina Medeiros (@socalgirl) May 15, 2018
(Have always wondered why more people don't "get" this.)
---
Authors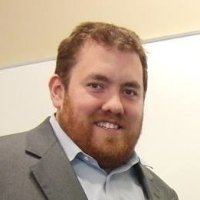 Originally from New York City, Ted Bauer currently lives in Fort Worth, Texas. He's a writer and editor for RecruitingDaily who focuses on leadership, management, HR, recruiting, marketing, and the future of work. His popular blog, The Context of Things, has a simple premise -- how to improve work. Ted has a Bachelors in Psychology from Georgetown and a Masters in Organizational Development from the University of Minnesota. In addition to various blogging and ghost-writing gigs, he's also worked for brands such as McKesson, PBS, ESPN, and more. You can follow Ted on Twitter @tedbauer2003, connect with him on LinkedIn, or reach him on email at [email protected]
Recruit Smarter
Weekly news and industry insights delivered straight to your inbox.