If you happened to tune into the State of the Union this week (or caught up with any of the recaps), it's pretty easy to see that there's a ton of important challenges out there in today's world. Now, they say you should never talk about sex, religion or politics at work, so I'm not going to share where I stand on any political issue, except the gay ones. That's just asking for trouble.
Although come to think of it, guess I do talk about sex at work, but still – unlike politics, sex never gets old – and we can all pretty much agree on its basic merits. Politics? Not so much.
No matter where you stand on the public policy issues or which partisan side of the aisle you happen to sit, one thing became clear during the President's annual address: when it comes to HR, these big issues are going to have a big impact on HR and recruiting. Sure, it's kind of boring to keep on top of new laws and court precedents, but ignorance, in this case, is anything but bliss, particularly when the legislation in the headlines are designed to directly change compliance and employment related processes and procedures. For HR practitioners, today's politics are tomorrow's policies.
These issues, running the gamut from undocumented workers to universal health care, have taken place at both the state and federal level, meaning for companies operating across state lines and international borders, there's an added layer of complexity – and potential impact – inherent in enforcing these new rules and regulations. But no matter what size or location your business happens to be in, if you're an human capital professional, you'd better be ready for some pretty significant changes.
A new study released this week by XPertHR, The Top 15 Employment Law Trends for 2015, lays out some of the most potentially pressing policies and impactful issues that HR and recruiting pros need to know today to prepare for the legal landscape of tomorrow.
Employment Law: Change You Can Believe In
If you're in HR or recruiting, it's time for a change – whether or not you happen to like it. Many of these laws are already passed and pending enactment, and a handful are already in full force; this means that if you're not ahead of the policy game, you're behind on ensuring compliance with employment law and minimizing any associated risks at your company.
Considering that this is one of the most important core competencies and professional responsibilities any HR professional is tasked with, if you're not prepared, sooner or later, you're going to be screwed.
If all this policy stuff sounds scary, that's because, well, it is. New employment laws aren't our friends; rather, they're annoying, frustrating and the kind of thing that keeps HR professionals up at night. Why? Because there's a cost tied directly to change – from training, legal fees, time, sanity and, of course, printing out a small forest's worth of paperwork to make sure that every new policy gets distributed and documented by every employee across the enterprise.
This stuff sucks, but it's also serious – and has the potential to create a lot of issues for companies who don't stick to the legally mandated timelines the legislation imposes. But if you're prepared, there's no need for gloom and doom, for fretting about fees or stressing over lawsuits – which is why we thought we'd take a look at some of these employment law issues with a little humor. Because sometimes, that's the only way to deal with some of the shit that HR has to deal with daily.
I've broken down HR's collective response to some of the scariest employment law issues of 2015, as identified in the XPertHR study. If you really want to know the whole story and delve into the details of laws and legislation HR should be aware of – and what to do about it, make sure to download the XPertHR white paper by clicking here. It might not be the sexiest stuff in the world, but it's important information that every HR and recruiting pro needs to know.
Now, I'll admit that I know very little, if not next to nothing, about writing employee policies, enforcing procedures and creating compliance processes – but I found this study pretty easy to read, understand and gain insight into what these policies really mean – and what the bottom line of these new laws looks like for HR and recruiting.
So, with the disclaimer that I'm not an attorney, and nothing in here constitutes legal advice (duh – it's a friggin' blog post, after all), here are the most common HR reactions to the top 15 employment law trends for 2015, served up with a side of snark and a sense of humor:
1. Off Duty Use of Medical and Recreational Marijuna
2. Paid Sick Leave
3. Affordable Care Act Mandate
4. Immigration 
5. Protecting Company & Employee Privacy In the Digital Age
6. Safe Driving Laws
7. E-Cigarette Use in the Workplace
8. Reasonably Accomodating Pregnant Women
9. Wellness Programs Conflicting with ADA, GINA and FMLA 
10. Growing Acceptance of LGBT Rights and Same Sex Marriage
11. Workplace Bullying
12. Addressing Domestic Violence
13. Minimum Wage and Wage & Hour Laws
14. Providing Workplace Protections to Interns and Volunteers
15. Ban the Box
So there you have it – now, don't say we didn't warn you. But hopefully, you'll get your shit figured out soon, because, well, getting sued sucks almost as bad as an employee relations investigation – only you're going to be the employee getting investigated. Better check yourself before you wreck yourself – and your HR function, for that matter. For real.
---
---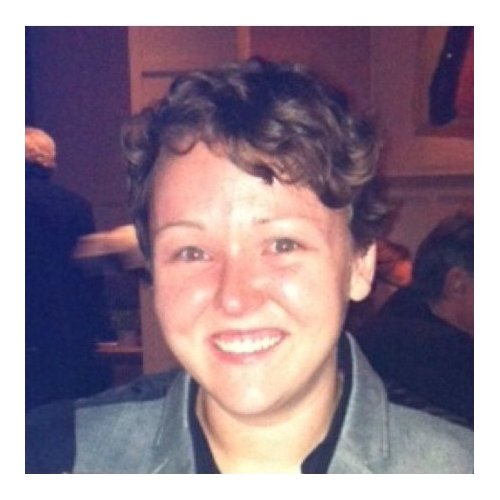 RecruitingDaily contributing writer and editor.  I am a storyteller. A tactical problem solver. A curious mind. A data nerd. With that unique filter, I work to craft messages that strategically improve the perceptions and experiences of our clients, the people they employ and the candidates they wish to attract. I methodically review and collect research and insights to offer solution-based recommendations that meet the one-off, and not so one-off, recruiting and employer branding problems of today's global employers.
Recruit Smarter
Weekly news and industry insights delivered straight to your inbox.