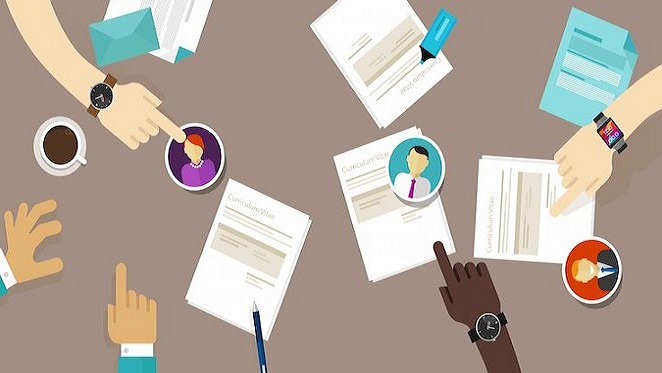 Although pre-employment screening is a valuable way to vet candidates, it also increases time to hire — and that's often a big "no-no" in 2018.
Recruiters who don't understand the screening process often underestimate the required timetable. An extended screening process not only frustrates a recruiter's employer, but also the candidate being screened.
The good news? The process can be sped up through avoiding common screening pitfalls that recruiters fall into.
Not having an efficient background screening process
HR veteran Janine Truitt explained:
"A common mistake is beginning the background check process too late and not properly understanding how long it takes to get results on various checks … the key is to execute faster hiring decisions and to have hiring managers understand that some hires may take longer than others. When we manage these decisions and expectations proactively, we leave more room for the possibility of conducting a proper background screening process."
Many recruiters envision a CSI-type database that provides easy access to criminal records. LinkedIn might have 500M users, but let's be honest: no such database exists. Rather, to ensure accurate results, it takes time to pull information from multiple sources.
Fortunately, recruiters can speed up the process:

Communicate the process to your candidate.

If candidates understand their role, it creates a sense of urgency. It also removes friction that delays candidates from completing steps in the screening process.

Leverage the online collection process.

Top screening companies usually have an online ordering process or integration with an ATS. If you have these features, take advantage of them. It will reduce data errors, duplicate information, and expedite obtaining permission from your candidate to run screens.

Review all applications for accuracy and completeness with candidates.

It will cause delays if your screening provider needs to verify missing information.
Not using the right screening products.

There are dozens of screening products available and it can be daunting to choose the right package for candidates. Some companies use the same screening packages for all candidates, regardless of their role. However, this is usually a mistake that adds delays to the screening process.  
Easy example: it makes sense to run a Motor Vehicle Report for driver positions. But for someone who won't be driving a company vehicle, this is a non-essential screen.
Recruiters should work with Hiring Managers to develop customized screening packages for different roles. Search coverage, speed, cost, and risk are elements that need to be evaluated when developing screening packages.
A custom screening package can remove some process inefficiencies.
Not accounting for possible delays in the screening process
Truitt cautioned:
"Talent Acquisition Managers or Recruitment Managers need to make sure that departments have a clear understanding of the hurdles recruiters and TA groups face in getting a hire through the various processes. Adjustments to hiring timelines need to be made to ensure that every candidate can be taken through the background process without making premature decisions."
Some likely delays include:     
If a potential criminal record matches, it takes time to verify personal identifying information (PII). Some hard-copy files are located off-site and must be retrieved by a county clerk.

Education verifications could be delayed if schools are on vacation or require a release to be mailed.
Employment verifications may take longer if companies are out of business, previous managers are on vacation, or just communicate poorly (or refuse to cooperate).
As with everything, communication is paramount: both to the hiring manager and candidate, and regarding the timeline in both cases.
Failing to create a positive candidate experience increases the chance of losing talent. Research shows that 2 in 5 employers lose job candidates because of a poor experience with their background screening process. An effective background screening company will keep you informed through the process and enhance the candidate experience.
Pre-Employment Screening Helps Recruiters Make The Right Placements
Although it takes time, pre-employment screening helps recruiters place the right candidates. It can reveal fake credentials and expose red flags, such as a history of embezzlement or workplace violence. The cost of a bad hire is steep — an average of $50,000, according to BLS data.
With these high stakes, pre-employment screening is a small price to pay for mitigating risk. Through avoiding common screening pitfalls, you can position yourself and your candidates for success. 
---
Authors
Malcolm Hong is a Marketing Content Specialist for Verified First. He has honed his skills through positions at a wide variety of companies, ranging from public relations firms to nonprofits. He enjoys using his talents to communicate Verified First's unique value proposition and loves the camaraderie shared among his teammates.
Recruit Smarter
Weekly news and industry insights delivered straight to your inbox.