If it seems like your clients are dragging their feet when it comes to hiring, it's not your imagination. The average time-to-fill is at an all-time high of 25 working days, according to the Dice-DFH Vacancy Duration Measure.  The lead time is even longer (58.1 working days) in companies with 5,000 or more employees.
Much of the blame for the delays has been focused a on supposed skills shortage. While that may be true in some sectors, it appears that the real problem is that many employers are still unsure about the economy. In fact, 28% of small business owners in a CNNMoney-Manta survey named the economy as their biggest challenge.
Citing a National Federation of Independent Business monthly survey, CNN also reported that a number of small business owners expect the economy to get worse, not better, in the next six months.
5 Tips for Combating "Perfect Candidate Syndrome"
In light of all of this uncertainty, companies are reluctant to hire. If they have to hire , it appears they will only settle for the "perfect candidate." This can be very frustrating for you as a recruiter, especially when a client keeps asking for more candidates after you feel you have provided some great options. So what is the solution?
There is no easy answer, but here are some tips that can help:
Request an estimated timeframe from clients before taking on a search assignment.
Get the client's definition of a "perfect candidate" upfront so you can be sure to aim at the right target.
Make sure the client is aware of the risks associated with a lengthy hiring process. The longer it takes, the more likely it is that quality candidates will drop out. Great candidates may even avoid apply for a job that has been open for too long. A recent Randstad survey showed that candidates start to think something is wrong with a job posting once it has been up for more than 72 days. Plus, understaffing can result in the loss of business opportunities and the burnout of existing employees.
Hire for fit, train for skills. Open positions often require such specific skills that a candidate could only qualify if they had done that specific job before. You may want to remind your clients that skills can be taught and point out the intangibles your candidates possess that can't be taught. These include positive attitude, proven track record, flexibility, and critical thinking skills.
Offer contract-to-direct arrangements to your clients so they can "try-before-they-buy." This is a great way to get your client to give a candidate you feel strongly about a chance. In this scenario, the worker is employed by a contracting back-office during a trial period that can last anywhere from three to nine months. If they like what they see, they can extend a direct hire offer. If the candidate does not meet expectations, they can end the contract assignment and try another candidate.
It may be tempting for your clients to play it safe in this economy.  But by doing so, they could be missing out on great talent. By employing these techniques, you can help them find their true perfect fit without the drawbacks that come with a lengthy hiring process.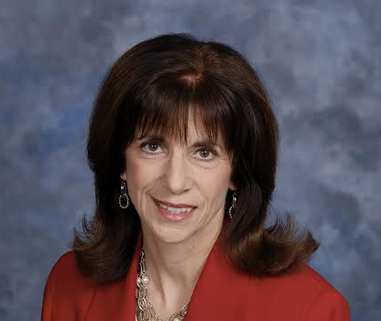 About the Author: Debbie Fledderjohann is president of Top Echelon Contracting, Inc. (TEC), a full-service contractstaffing back-office. Founded in 1992, TEC allows recruiters to establish or expand their contract staffing services with no ramp-up time, no upfront financial investment, and no additional staff.
As the legal employer of the recruiters' contractors, TEC handles all the legal, financial, and administrative details of the contract placements, including employee paperwork, legal contracts, time sheet collection, payroll processing, payroll funding, tax withholding, Workers' Compensation, invoicing, collections, background checks, benefits administration, and ACA compliance. The company places technical, professional, and healthcare contractors in 49 states.
Follow Debbie on Twitter @DFledderjohann or connect with her on LinkedIn.
---
---
Recruit Smarter
Weekly news and industry insights delivered straight to your inbox.