It's no secret the business world went through a tremendous amount of change in 2020, from companies forced to work from home to unemployment numbers hitting a record low. This shift has made it necessary for HR professionals to quickly respond to important business priorities, use the latest available technology, and handle the fluctuations in the workforce. 
Since founding WorkSmart Systems in 1998, I have seen numerous trends happen over the years. One trend that has been around for several years is companies making employees their top priority.
Going into 2021, we will see a rise in employee wellness and collaboration opportunities. Due to hybrid workforces, companies need to ensure that they are making efforts to care for their employees despite the location of their teams. Virtual wellness programs and collaboration opportunities will see an increase as a result.
These can be executed through online workout programs, counseling sessions, and more flexibility for employees to take mental breaks during the day. As well as the incorporation of online 'breakout rooms' and collaboration meetings among remote employees. 
As we longingly look forward to the new year, I've tapped other industry experts on what they expect in 2021.
Employers will be under more pressure than ever to retain top talent
"The massive shift to widespread remote work this year not only impacted employees' ability to connect with their teammates, but it also hindered how valued they felt by their employers.  As a result, employee satisfaction took a hit which is a red flag for employers invested.
Heading into 2021, employers will make a conscious effort to retain their talent by providing internal opportunities that rival the appeal of leaving the organization. They will place even greater emphasis on knowing what employees can do, and finding new ways to use their skills in different ways across the organization."
Employees feel less loyalty to companies when working from home
"If the economy recovers, turnover will skyrocket because company culture is harder than ever, people were scared shitless in March/April and are less loyal now. People can take interviews, search, be approached, etc. much easier from home.
And the intangibles like 'I will miss working with X person at my company' are less obvious. It will be all about how can I maximize money while having an actual life with my family/friends."
How HR teams can succeed in 2021
"Top of mind in 2021 for everyone will be recovery. This is going to demand that the C-Suite shift perspective on the way they view HR. No longer can HR teams be seen as a cost-center, they must be viewed as the true revenue drivers they are.
Companies are their people, first and foremost. So the better we enable HR to do their jobs through automation, selection, and retention, the faster our companies will recover, and the better our financial outcomes"  
The fractional executive will be the norm
"Contingent labor increased with the economic downturn this year, including fractional leadership – where executives lend part of their time to a company. Fractional executives are beneficial for both sides.
The company gets the expertise of execs with less cost and helps prevent burnout for the executive grinding through the same problems daily. This trend that was accelerated by the pandemic will continue moving forward and begin trickling down throughout the company."
2021 Will Be the Rise of Short-Term Gig Work
The current state of affairs has significantly altered the talent landscape. As recruiters navigate new talent acquisition challenges, many companies are focusing on the development of employees. A positive experience now will incentivize employees to stay and grow with their current company. Even after the pandemic stops restricting the flow of external talent.
One crucial way to earn employee loyalty is to provide clear internal mobility opportunities. As a way to evolve workforces, we will see more managers encourage employees — and even external candidates who can't be hired full-time just yet — to take on gig work.
By providing this hands-on experience, employers can hone their team's current proficiencies and instill new ones. Short-term tasks and projects will be one of the primary strategies for upskilling and reskilling in 2021. 
Leaders will be more focused on employee engagement
"Being intentional in finding moments to collaborate, engage in conversation, and provide opportunities for virtual activities. It's more important than ever that we are deliberate in providing moments for inspiration, creativity, and some light-hearted fun into our workdays.
Whether that's virtual gaming, bringing in experts to discuss relevant topics that we face today, or leveraging new software where collaboration is better, we need to continually evolve. We also need to ensure we are hearing our people, whether it's through more pulse surveys, engagement surveys, or just honest 1:1 conversations.
This will ensure we are receiving regular feedback and able to adjust to what our people are yearning for -whether it's from an engagement standpoint, communication or learning. It's imperative that we provide space for everyone to be heard, to lead with empathy, and to show that our people are first."
As we approach 2021, it provides HR teams a new opportunity to adapt to the changes in 2020, learn from our experiences, and make a fresh start.
Preparing for these trends will set successful companies apart in 2021. 
---
Authors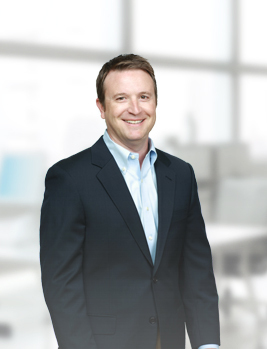 Matt Thomas is the President of Indianapolis-based WorkSmart Systems, Inc., which he founded in 1998. He is active with the National Association of Professional Employer Organizations (NAPEO) and has dedicated more than 20 years to the PEO industry dating back to his early career with industry leaders ADP and NovaCare Employee Services. 
Recruit Smarter
Weekly news and industry insights delivered straight to your inbox.