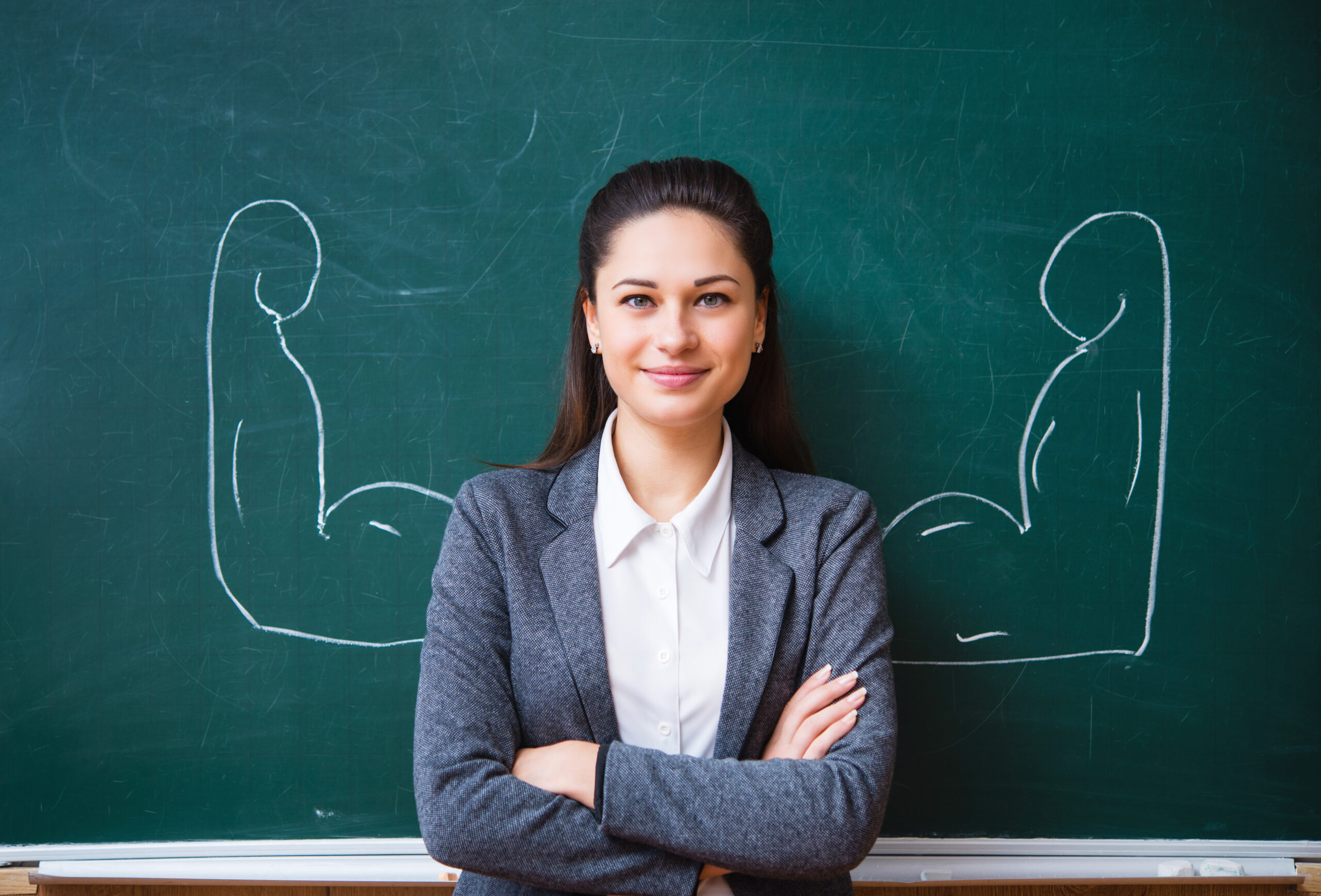 According to a recent Wall Street Journal article, there are nearly 1 million unfilled jobs in IT.  The  Bureau of Labor Statistics (BLS) also reports that there are over 7 million open jobs in the economy as a whole.  The market for Data Scientists is even more challenging.   If you are a recruiter in 2019 you know one thing for sure.  This is a candidate's market.
A study by IBM at the beginning of 2019 revealed that the world will need 28% more Data Scientists by 2020.  Similarly, there are reports of job openings for Data Scientists increasing by over 40% in the first 6 months of 2019 alone.  In short, everyone needs Data Scientists and there just aren't enough to go around.  So what is a Recruiter to do?
Be A Subject Matter Expert
The very first thing we need to do as recruiters is to serve as the subject matter experts and we need to educate our hiring managers.   To me, this means show not just tell.  Prepare 3 or 4 slides to show the hiring manager you support the market conditions and data.  One of the things we need in order to be successful is we need to learn how to advise our hiring managers and help them make good choices in less time.  The market is challenging enough we don't need a hiring manager's FOMO making a hire even more difficult.  Providing the hiring manager with data will help you move the conversation forward, it will establish your expertise and it will help set expectations.
I've included a few examples of the types of data I would include in my intake below.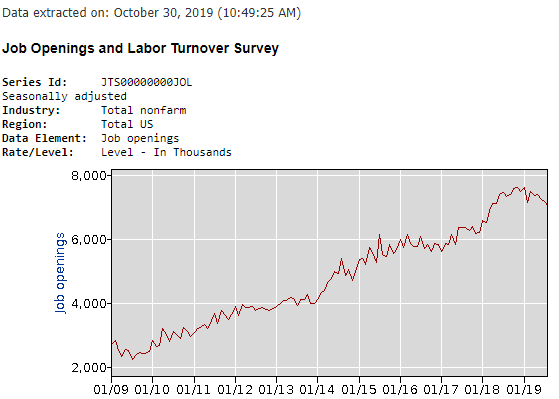 This graph shows that there are over 7 million open jobs currently posted online.

This table shows unemployment against the level of education.  In this case, college-educated professionals have an unemployment rate of 2.1% 
BLS data is a great place to start but it is by no means the only source of candidate data.  It is important to show recent information that is relevant to the hiring managers being able to make good choices at speed.  For example, according to a recent article published in the Wall Street Journal, there are nearly 1 million open jobs in IT right now.  That number is only expected to grow as an increase in the demand for Data Scientists doesn't seem to be doing anything other than climbing rapidly.  
This is an important context for your hiring manager to understand.  There are no guarantees in life and this certainly does not mean your hiring manager will change their behavior but it is all that you can do in order to move the needle.
Coach, and Coach Some More
The second thing I think you need to do is to be a coach.  Once you have established yourself as the expert by providing the hiring manager with actual data they become more receptive to coaching.  This is where we gain the credibility we need to encourage our hiring managers to either be flexible on their requirements or open to candidates that have the skills but maybe lack the experience or credentials that they would typically seek to fill a job.
Again, not every manager will be open to suggestions but you are giving yourself the best chance to gain the hiring manager's trust.  You do this by educating them as to the market decisions, using real-time data and then you can leverage that education to help them get to a good hiring decision in less time. 
Transparent Communications
Finally, keep the hiring manager in the loop about your search.  It is difficult to find new candidates for sure and it stinks writing a message that basically says, "sorry I've got nothing today but I'm going to try again tomorrow." But it is better than not letting your hiring manager hear from you because in their mind no communication means no work is being done on their project.
There has never been a better or more challenging time to be a recruiter.  The market is in rapid fluctuation.  Some markets are on fire and others are already in recession.  The technology used to do our work is rapidly changing and the demands for our performance are increasing.   Change is the only constant in the Universe and the secret to mastering change is as Darwin once wrote was, " It is not the strongest of the species that survives, nor the most intelligent that survives. It is the one that is most adaptable to change."
---
Authors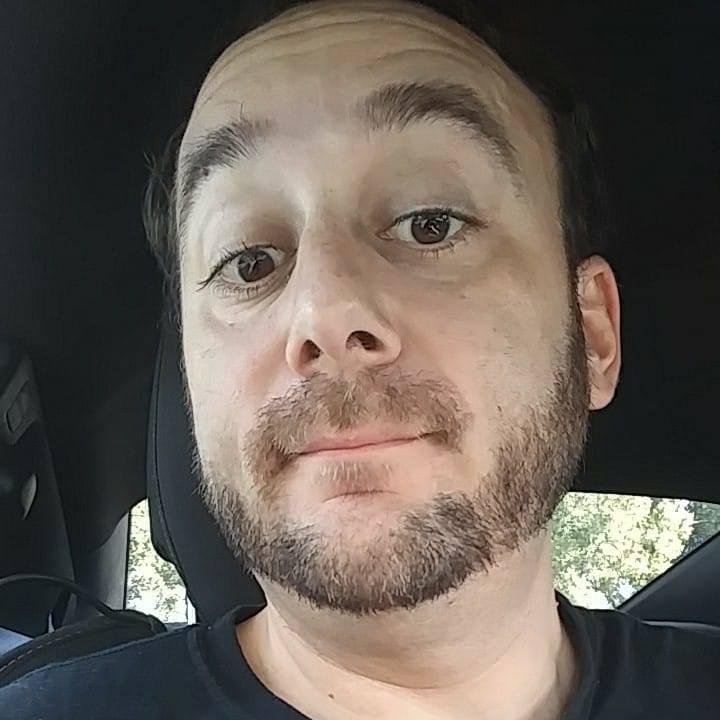 Mike Wolford has over 15 years of recruiting experience and is currently the Director of Analytics at Wilson HCG. He has worked with such companies as Allstate, Capital One, NPR and Twitter. Mike has also published 2 books titled "Becoming the Silver Bullet: Recruiting Strategies for connecting with Top Talent," and "How to Find and Land your Dream Job: Insider tips from a Recruiter." An active member of the recruiting community, In 2022 Mike spoke both at SourceCon and HRTX in an effort to help elevate the level of professional skills. Follow Mike on Twitter, or connect on LinkedIn.
Recruit Smarter
Weekly news and industry insights delivered straight to your inbox.